About the Project
The website for ALL FOR JULIE The Movie was created to accelerate the buzz around this Canadian film during its pre-production stage.
The producers of ALL FOR JULIE collectively have over 100 years of experience in the entertainment industry. Each is passionate about the well-being of our planet, humanity and wholesome family lives. The producers have chosen to produce the ALL FOR JULIE story because they believe it will resonate with the audience who share similar family experiences and highlight the appreciation for our family lives.
Website Highlights
Original Illustration
Since the film had not yet been fully cast at the time of website launch, an original illustration was created for the home page to capture the drama of the story and its main characters. Visitors' mouse movements bring some elements alive, but not so much as to be annoying.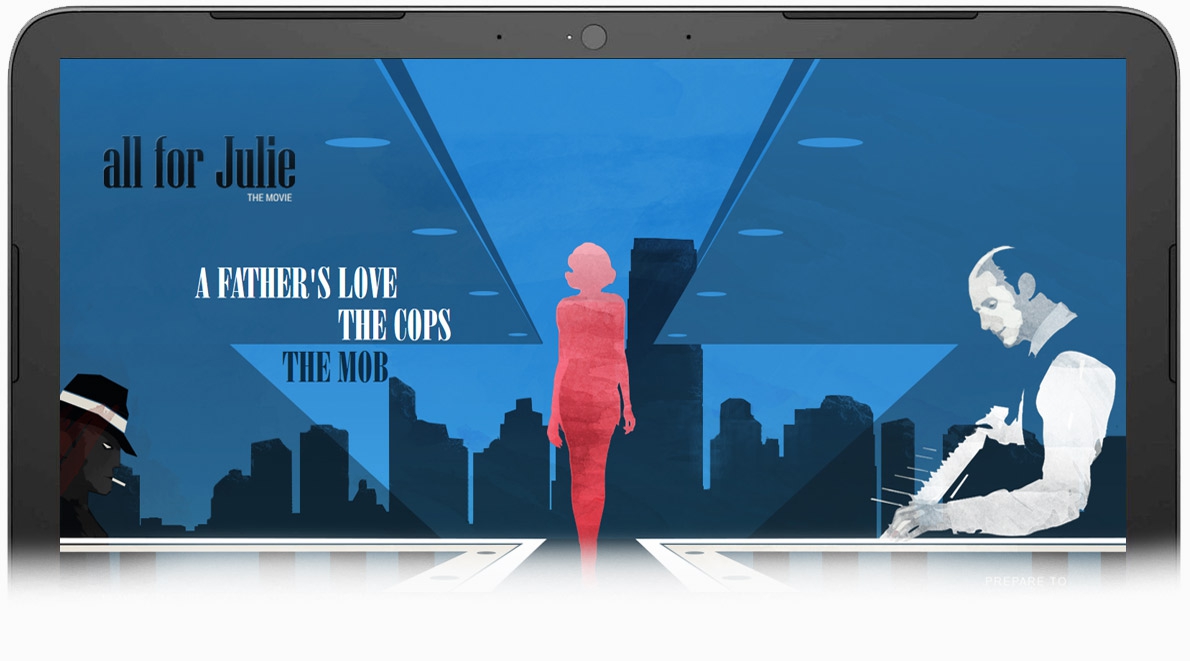 Easter Eggs
A mouse-over of the piano man on the home page triggers the playback of the theme song, which is also available, more obviously, from the Synopsis page.
Video Backgrounds
Full-screen videos play in the background of selected pages, conveying mood and reinforcing story themes.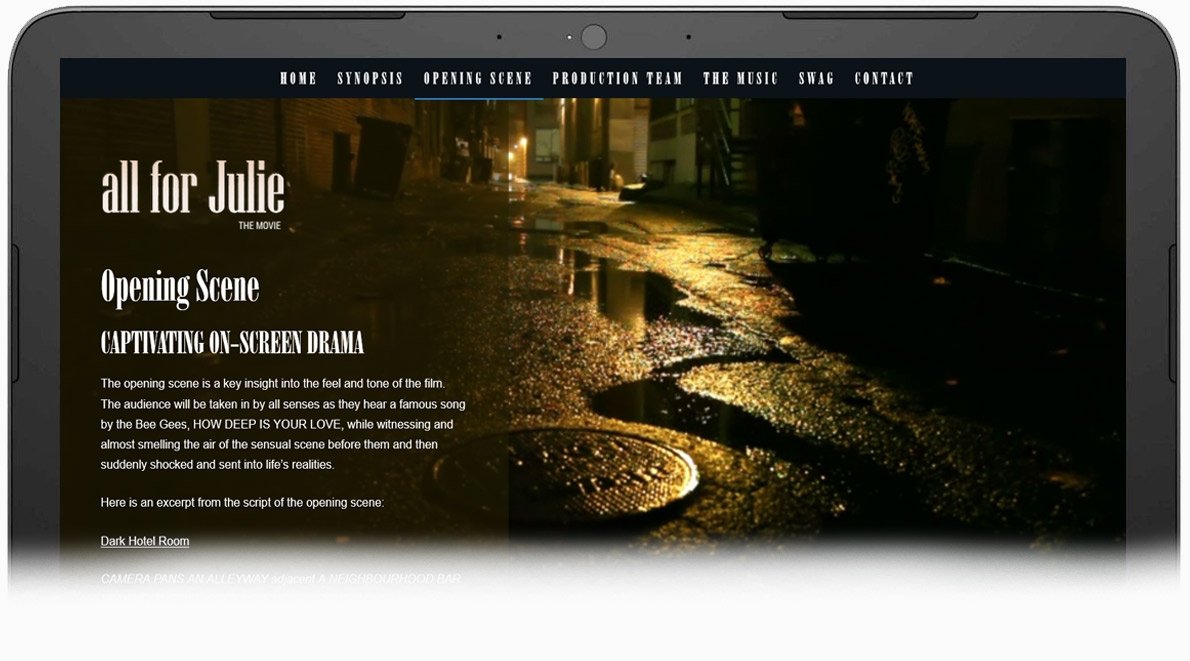 Responsive Design
Even with its videos and other visual complexities, this website adapts for optimum display on any screen size, including smartphones.
Social Media Integration
In addition to the footer links to corresponding Facebook, Twitter and Instagram pages, every web page includes a feed of the latest images from the movie's Instagram site. This integration significantly helps extend the presence of ALL FOR JULIE The Movie in order to reach its audience.
Fan Club / Newsletter
Visitors can easily sign up for updates and qualify for prizes. All sign-ups feed directly into the production company's Constant Contact email management system for follow-up.
eCommerce
A robust shopping cart facilitates the purchase of promotional items. Shipping costs are calculated automatically. Payment by credit card is processed quickly and securely. Press and VIPs use Discount Coupon codes for free swag.