I have really enjoyed working with SNAP 360 on our website. They created a site that I can manage effectively on my own; but were very prompt at getting back to me with any questions or concerns I may have had. They took the time to train me on the site and to continue to provide the back up support I need it. Thanks SNAP 360!
Rebecca Foreman
Social Media and Data Management, Career Edge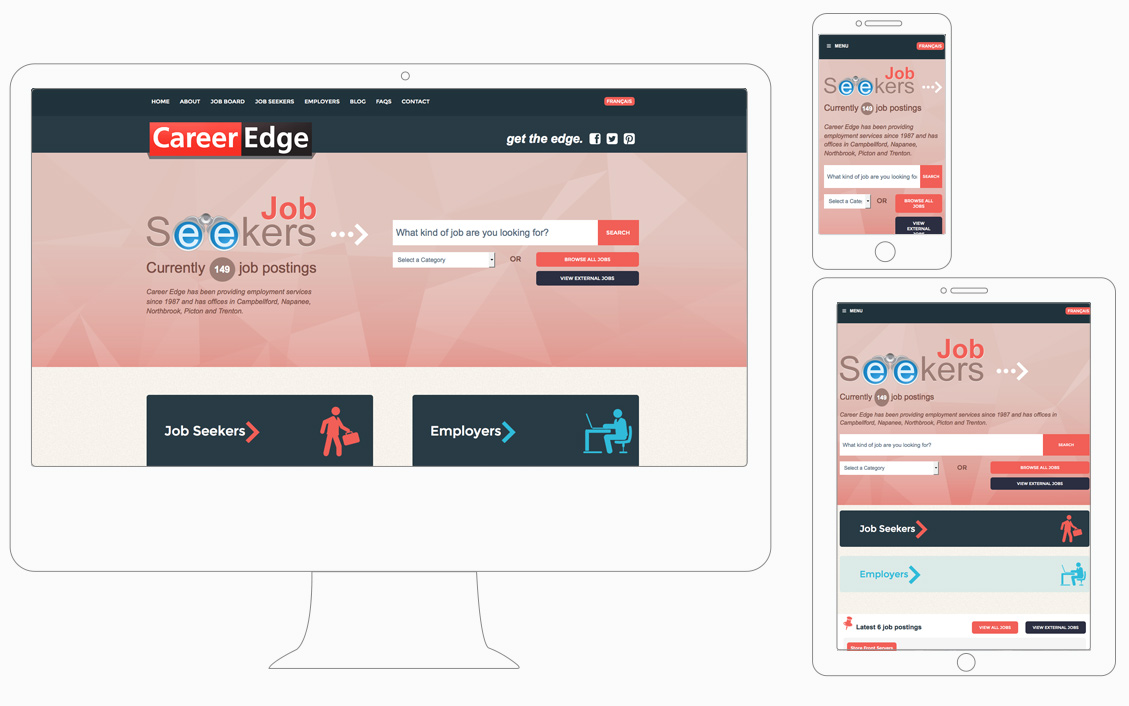 Career Edge has been providing employment services since 1987 and has offices in Campbellford, Napanee, Northbrook, Picton and Trenton. Career Edge provides a variety of Employment Ontario services for Youth and Adults. Whether you are looking for your first job or your last, or you're an employer needing employment services, Career Edge is here to help. Services are provided free of charge.
Project Summary
We launched a new website for Career Edge in April 2014 with the goal of being identified as "THE place where Quinte comes to find jobs" and becoming the biggest job bank in the Quinte area.
Once visitors were on the site, they are encouraged to take a concrete next step, such as:
Applying for a job
Booking consultation sessions
Participating in educational seminars
The site was also built for employers, encouraging them to list their job openings with Career Edge.
The website has been a resounding success, with over 4,000 jobs posted since launch and an average of over 3,000 visits per week!
Accessibility
The website was designed to be as accessible as possible:
Meets WCAG 2.0 Level AA Accessibility standards
Responsively adapts to mobile devices
Multi-lingual content in French and English.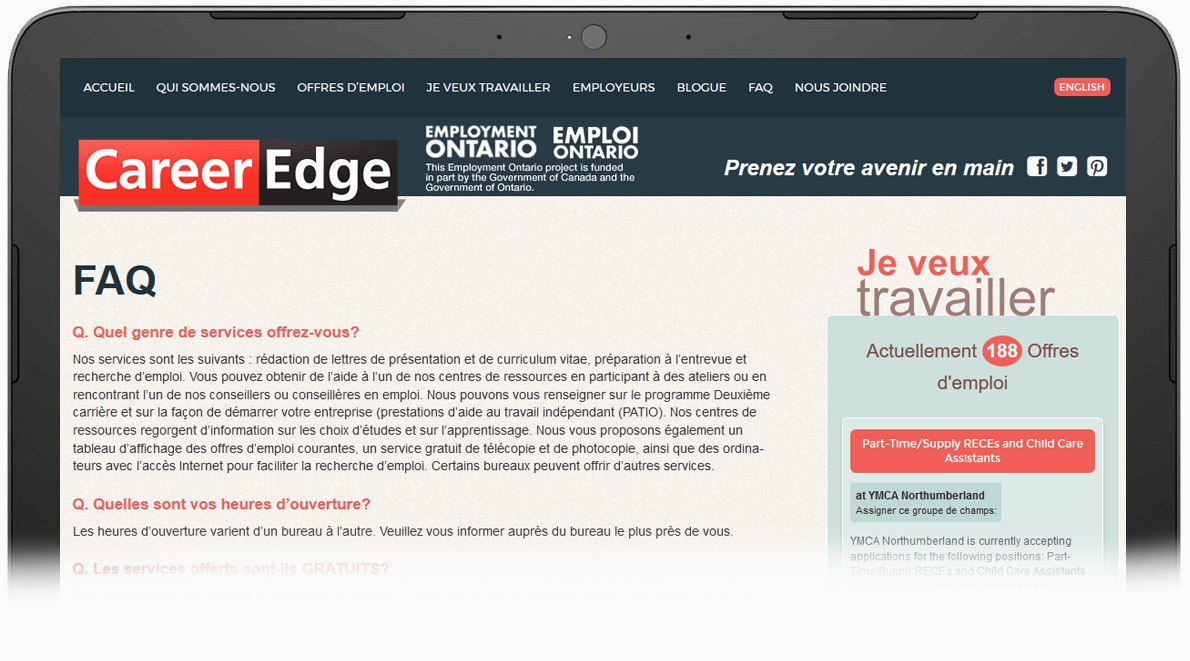 Job Board
The cornerstone of the website is powerful job board, which includes the following functionality:
Employers can create accounts and post jobs
CareerEdge can vet all job postings before approving them to go live
Job seekers can search by jobs category and subscribe to receive updates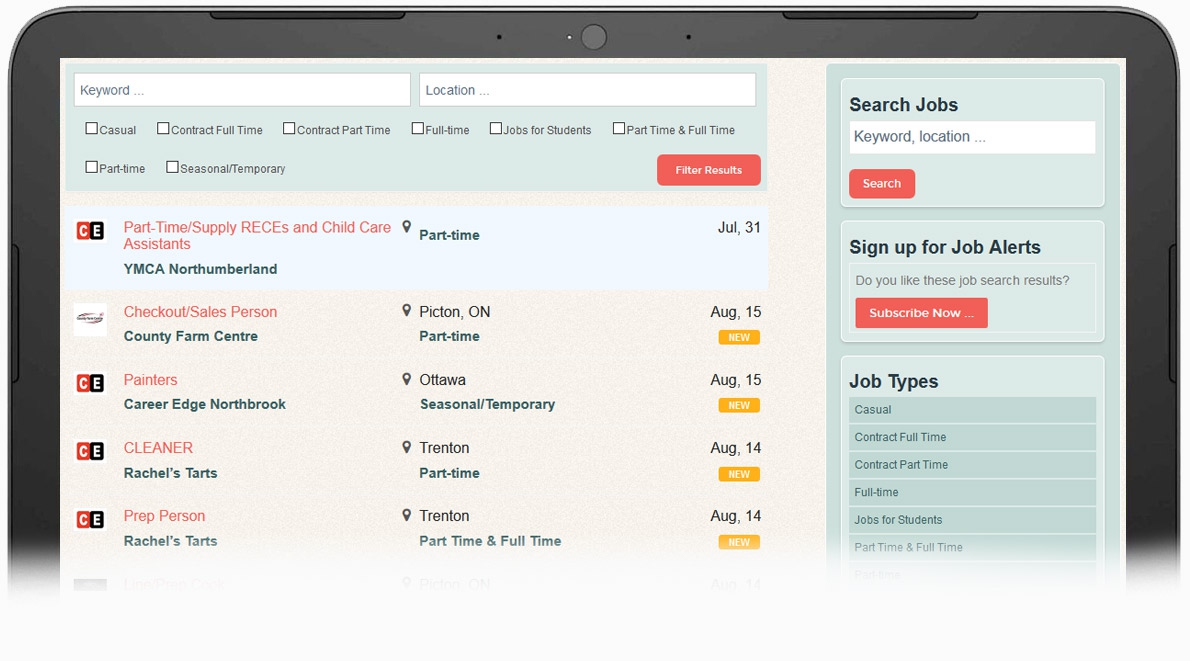 Events and Seminars
We created a custom events and seminars system, which enable Career Edge staff to create recurring events, and enables job seekers to RSVP directly through the website.