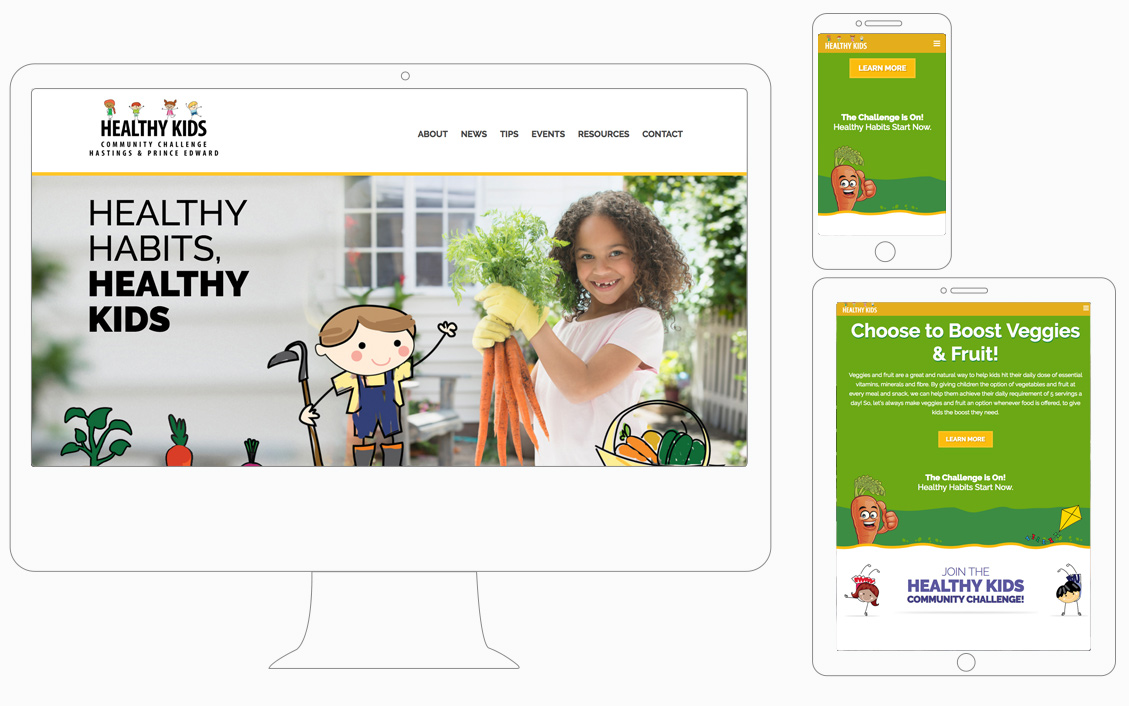 About HPE Healthy Kids Community Challenge
Hastings and Prince Edward Counties are among 45 regions across Ontario taking part in the Healthy Kids Community Challenge ("The Challenge"). The Challenge unites communities in a collective effort to support the well-being of our children.
Goals
We worked with the local program manager at the Health Unit to put together a communications plan for the HPE Healthy Kids Community Challenge. This plan identified key objectives and target audiences, then outlined a plan for engagement across several channels including:
An outreach website
Social media engagement
Outreach events
Email Newsletters
Print and Digital Posters
Radio spots
The local campaign has met with great success!
Website
The HPE Healthy Kids Community Challenge website was designed to act as an engaging foundation for communication and outreach, with tips, events and an e-newsletter signup form.
It was also specifically designed so that it could be updated with each new theme.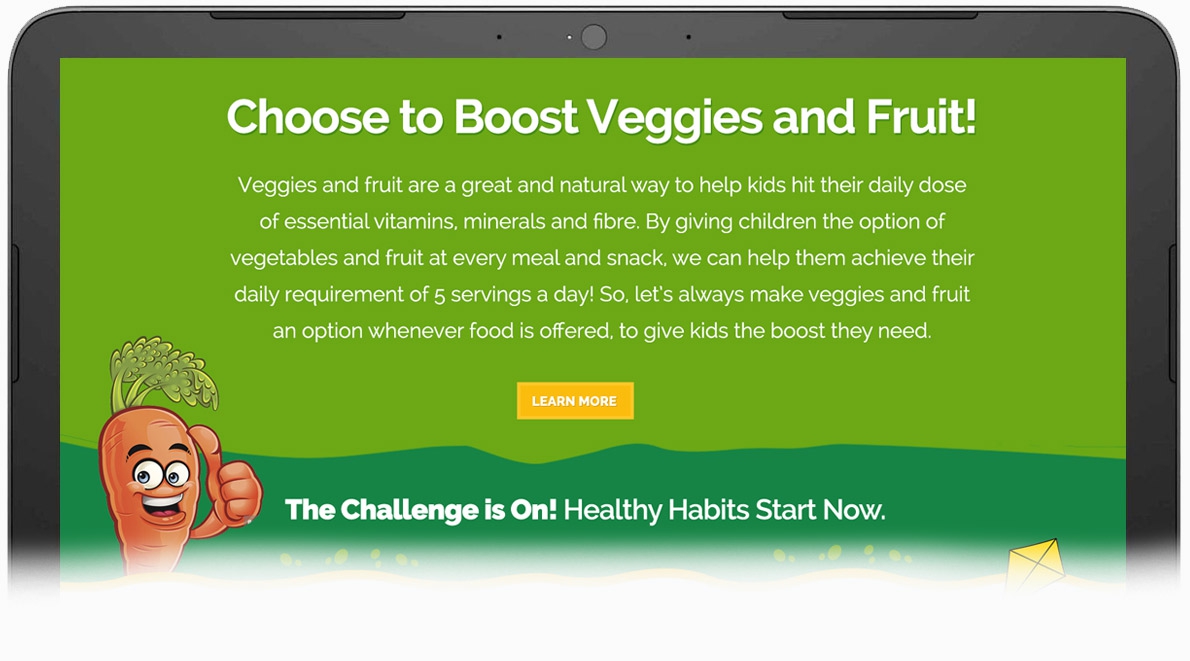 Infographic
The following infographic was designed based on some statistics provided by Healthy Kids.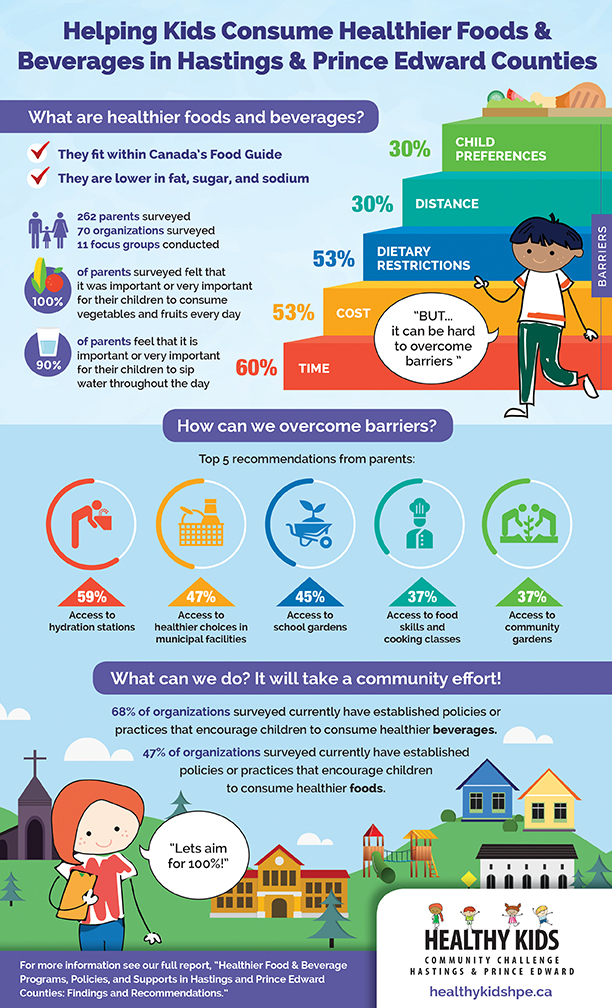 Email Newsletter
Individuals were invited to sign up for the newsletter on the website and during events. We designed an easy-to-edit newsletter template in MailChimp, so that Health Kids could send out new updates whenever they like.
Print Collateral
In order to help support outreach events and spread the work about the challenge, we designed several pieces of print collateral, including posters, vertical banners and bookmarks.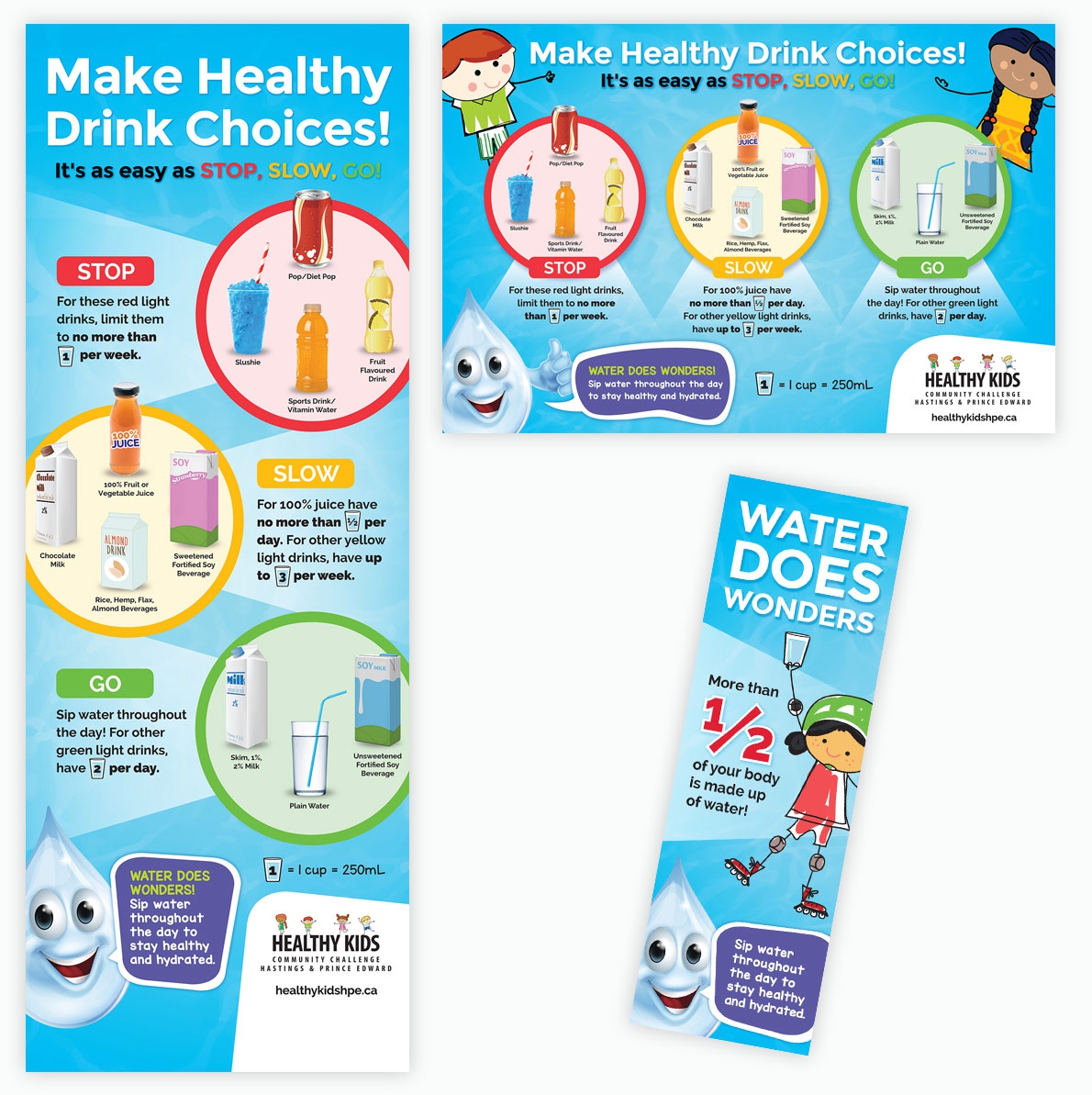 Digital Display Advertising
In addition to the print collateral, we helped establish partnerships with local businesses including the Quinte Mall and the Quinte Sports & Wellness Center to air display advertisements on their network of displays.