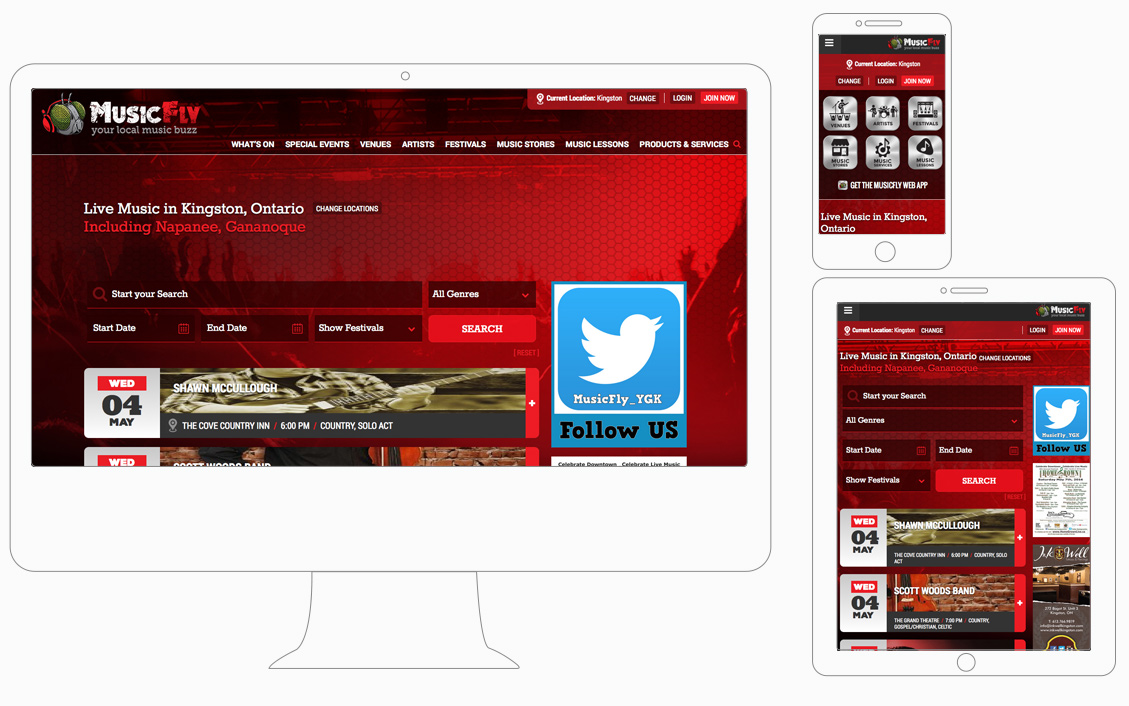 We worked with this local startup company to develop a website to act as THE source for local shows, bands, venues and more! This complex website enables the bands and venues themselves to register to create profiles and promote their own shows.

Custom Social Sharing for Facebook and Twitter
All shows and profiles include custom code that ensure the right text and images appear when the pages are shared on social media.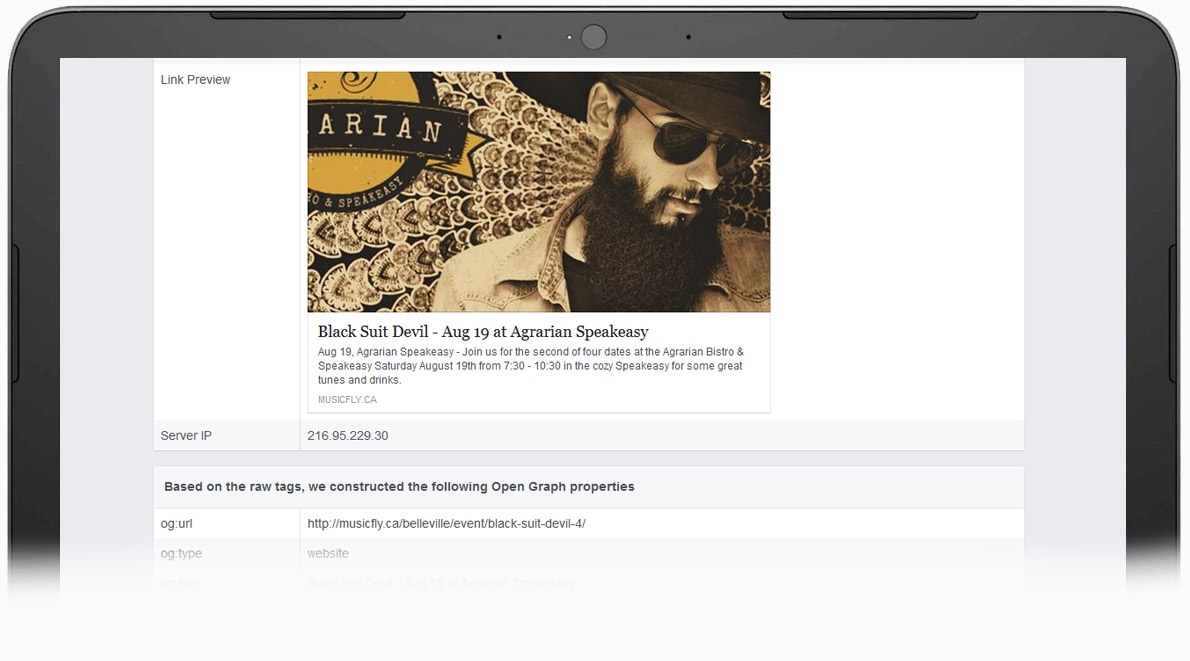 Custom Connection for Cross-Promotion
We worked with MusicFly and Bay of Quinte Tourism to create a custom connection between the two websites, piping MusicFly events directly into Bay of Quinte Tourism's event calendar.
This was a win-win partnership that increased traffic on MusicFly and helped visitors to the Bay of Quinte website learn more about upcoming events.