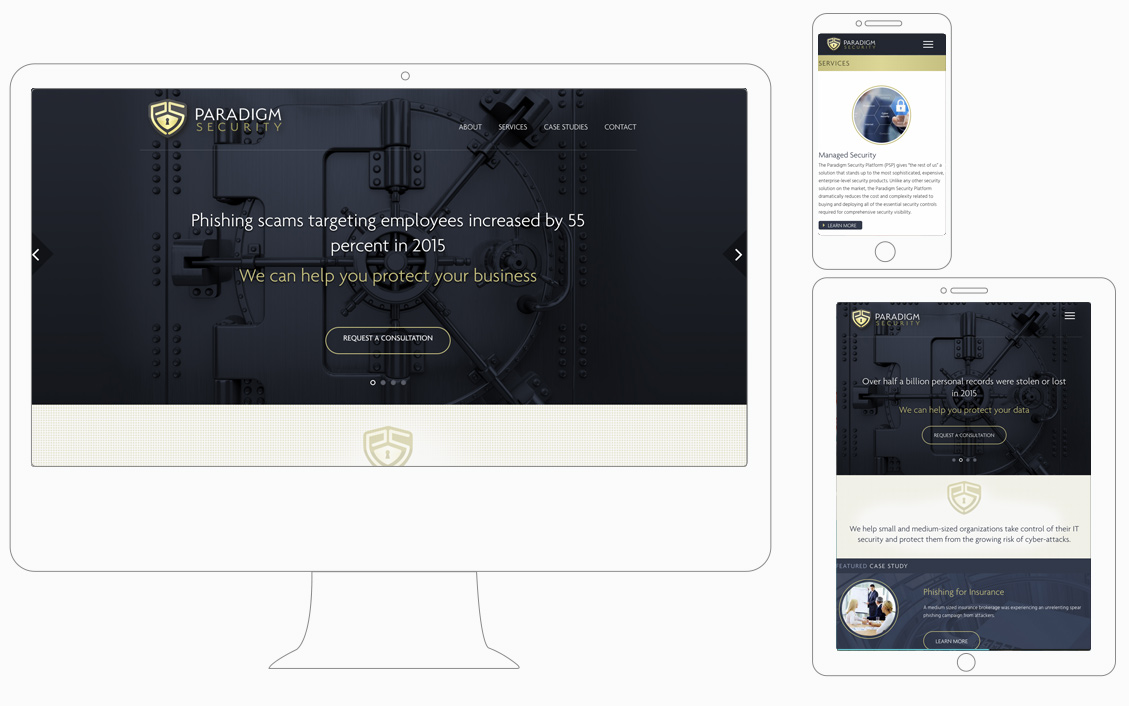 Paradigm Security is a local startup created by local entrepreneur and security expert Rory O'Niel. The goal of his new company is especially important in today's climate: to help small and medium-sized organizations take control of their IT security and protect them from the growing risk of cyber-attacks.
Branding
We began by working with Rory to refine his brand. The goal was to appeal to small- to medium-sized businesses and public sector organizations.
The final logo was able to communicate his tech-savvy abilities, but balance this with the strength and friendliness.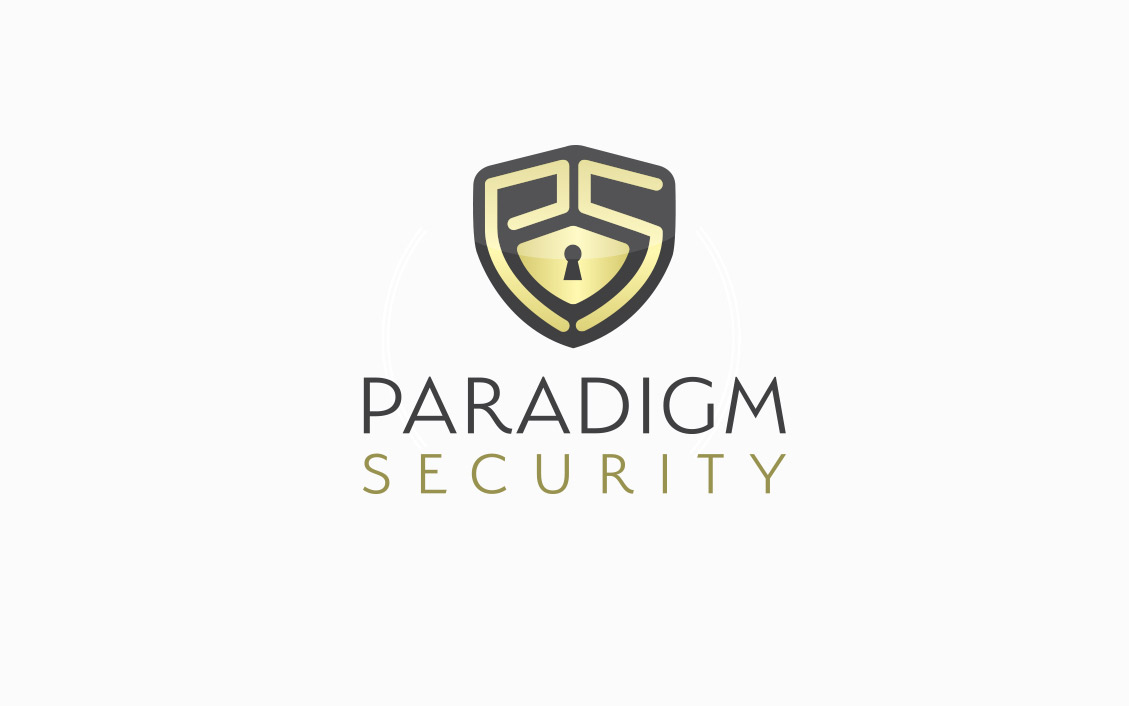 Marketing Collateral: Business Cards
Once the brand and logo had been established, we designed business cards to match.
Website
We built his website to speak directly to his key target audiences. Key features included:
Prominent testimonials to build trust
Custom pages for each type of service
Custom design for case studies
Well-placed calls-to-action, encouraging visitors to get in touch