"Our new website is beautiful, and easy to update. Traffic has increased significantly and we get a lot of positive feedback. The team at Snap was very professional and skillfully executed a long list of must-haves with grace."
Sharon Mulholland
Communications Manager, Prince Edward County Winegrowers Association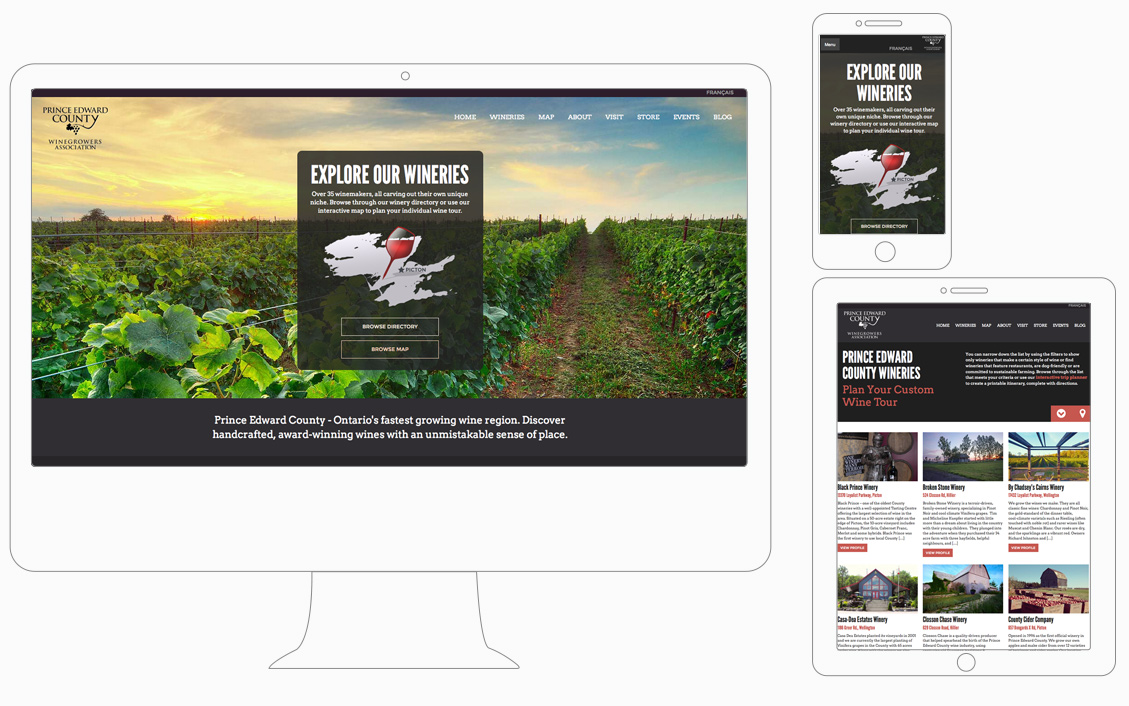 About The Prince Edward County Winegrowers Association (PECWA)
The Prince Edward County Winegrowers Association (PECWA) was formed in 2000 as a Not for Profit Organization. PECWA's mission is the growth and promotion of Prince Edward County as a wine region. PECWA represents both the grape growers and wineries alike. This is achieved through advocacy, market development, special events, education and mutual support.
Project Summary
We launched a new website for the Prince Edward County Wine Growers Association (PECWA) that was designed to meet a unique set of goals:
Promote the rapid growth of Prince Edward County as a wine region
Serve winegrowers by providing them with current information
Actively communicate with all levels of government, agencies and organizations
Create a user-friendly winery directory to encourage wine sales and tourism
Include a blog and an events calendar
Increase engagement by promoting subscriptions to the eNewsletter
Serve French and English visitors with a bilingual website
Ensure that all content is easy to update and maintain
The Challenge
The Prince Edward County Winegrowers Association (PECWA) helps to promote the local grape growers and wineries in Prince Edward County, a region that has grown to international renown. PECWA needed a website that would not only enable them to communicate effectively to their members, but also to promote the region's exceptional wines.
This required a sophisticated and engaging design could present a large amount of information to a diverse set of target audiences.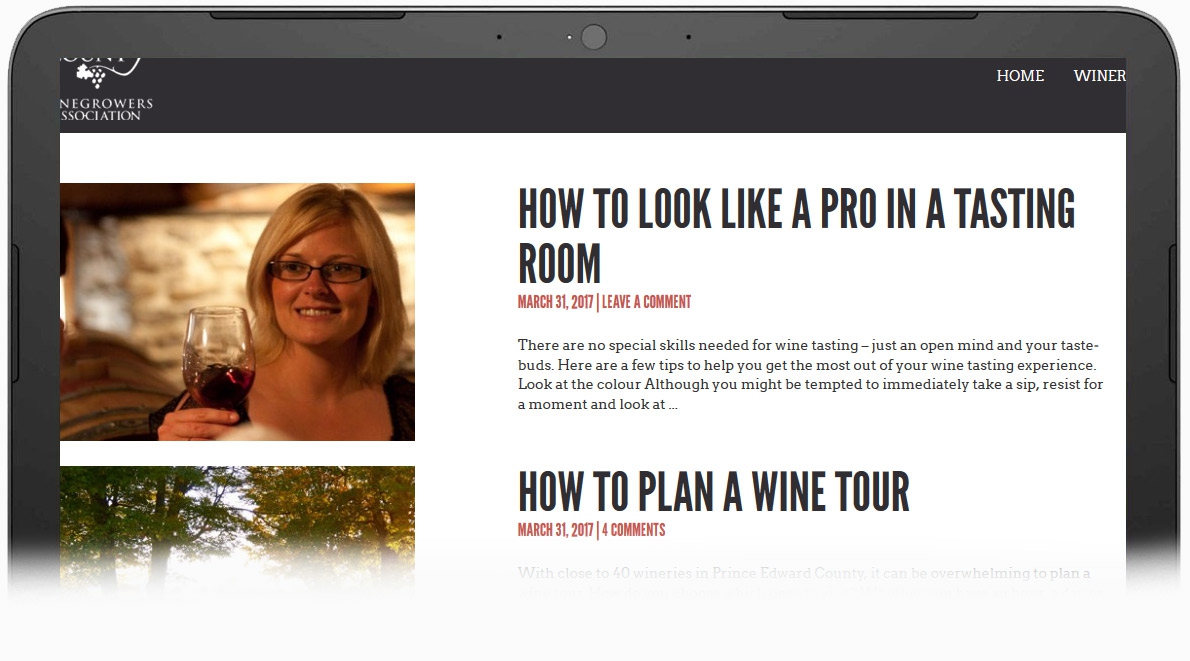 The Solution
We developed a website that effectively promoted the local wineries using a combination of two important elements.
First, we created a beautiful design that showcased the exceptional imagery of the wineries and the area. The design is fully responsive for mobile devises, adjusting automatically to fit the size of the visitor's screen.
Second, we ensured that the key technical functionality of the site, such as events, news and the PECWA Twitter feed, was seamlessly integrated into the design, facilitating effective communication and engagement with both PECWA members and the general public.
Interactive Winery Directory
In order to help promote the wineries, we designed a custom interactive directory with several key features.
Visitors can browse wineries either by a list or by an interactive map, searching and filtering winders by their favourite wine varieties or by special features, such as restaurants, sustainability, events space and more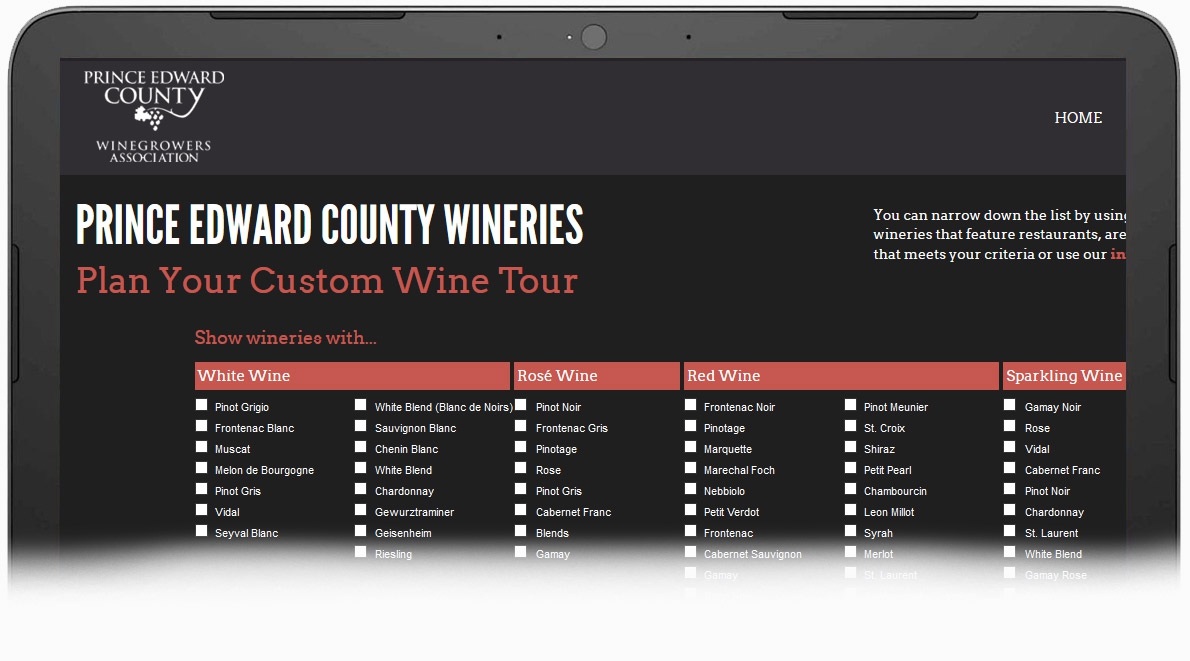 Interactive Map & Itinerary Tool
The interactive map enables visitors to select their favourite wineries and create a custom itinerary, complete with a custom map and the step-by-step driving directions between each of their preferred destinations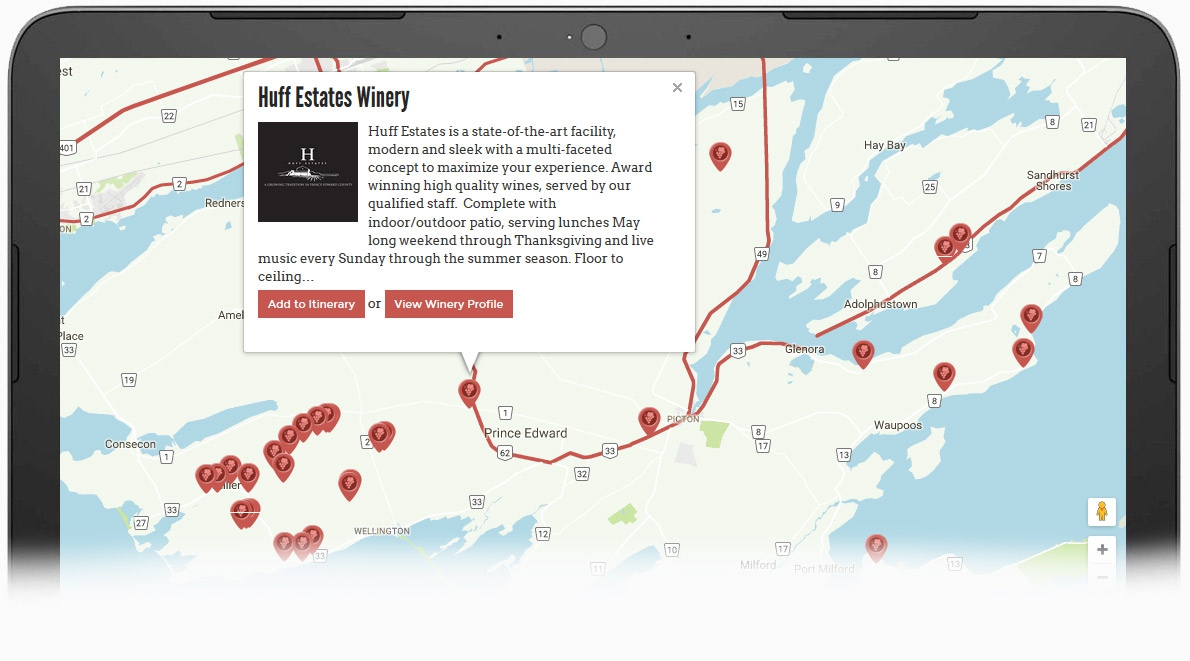 Robust Winery Profile Pages
Each individual winery profile acts as a stand-alone promotional tool for both PECWA and the winery, featuring profiles of the winery and the wine maker, a photo gallery, map, coupon, and other key details such as opening hours, contact information and key features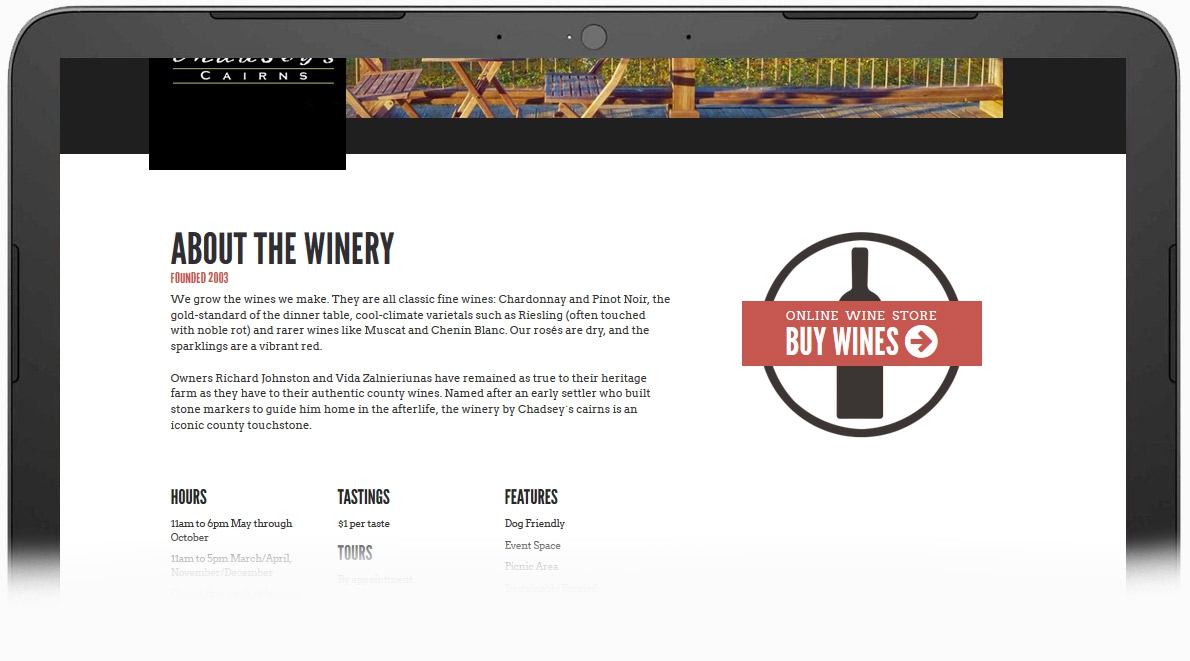 Easy to Maintain
With a customized version of the WordPress CMS, the directory is easy to update and maintain by the website administrators.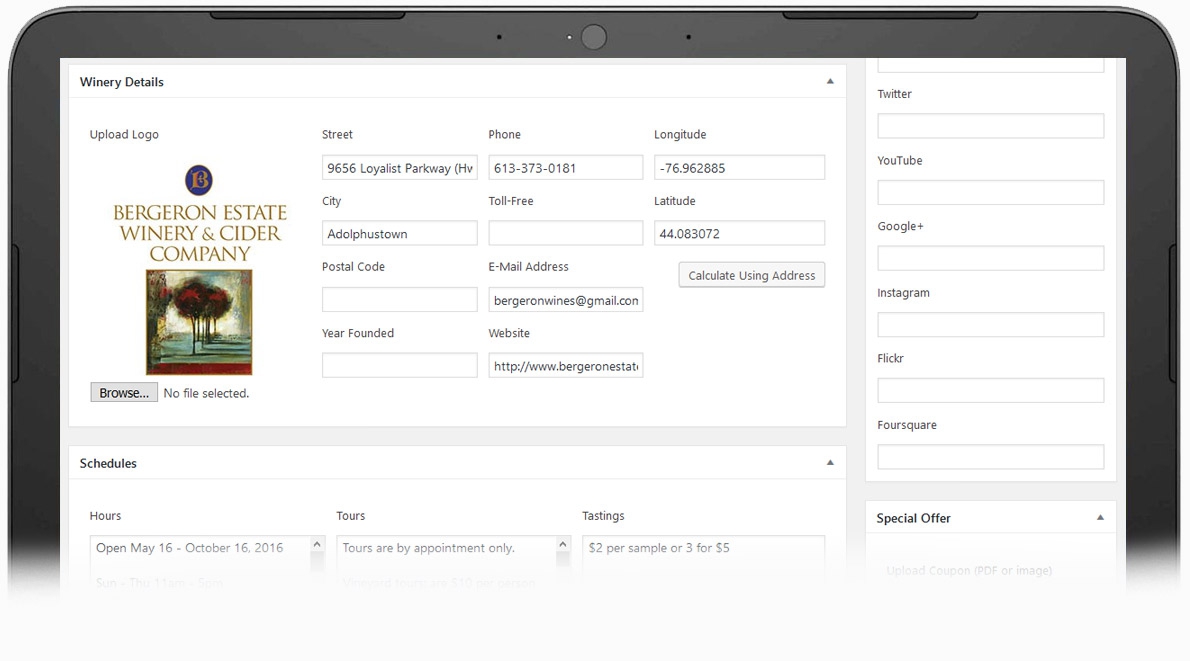 Results
Since the launch of the website in March of 2014, key metrics have shown excellent results. Comparing August 2014 to August 2013:
Visits are up by 70%
The bounce rate is down by 40%
Average page views per session and average session duration have more than doubled