"Snap360 is a complete professional and integrated website design firm with a team that is an absolute pleasure to work with. If you want a modern, versatile, and up-to-date website that will meet all of your needs, with suberb customer service and speed: go with them!"
Ryan Williams
Chair, Quintevation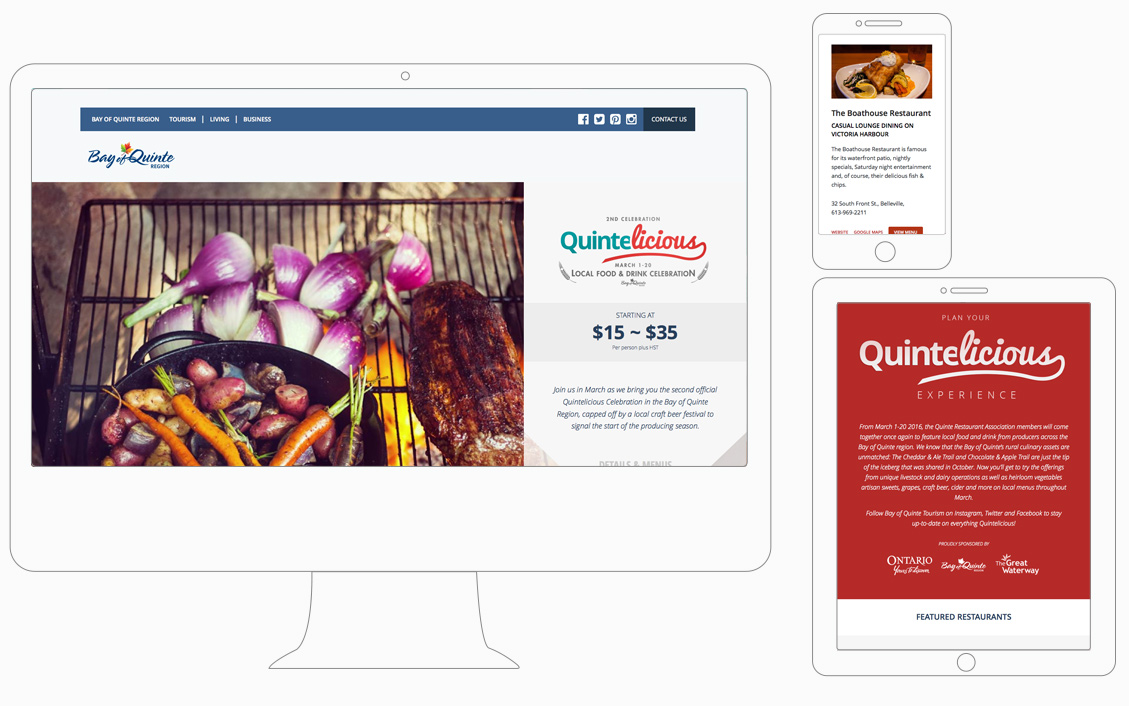 About Quintelicious
Twice a year, Quinte Restaurant Association members participate in Quintelicious – a culinary celebration featuring local food and drink from farmers and producers across the Bay of Quinte region.
Project Goals
As a brand new event, the Quintelicious organizers needed a complete marketing presence, including:
Logo
Website
Marketing collateral, including posters and rack cards
It was important that the overall look and feel fit within the Bay of Quinte regional marketing and it had to be flexible enough to adapt to each season's theme.
Highlights
Voskamp noted that events like Quintelicious not only raise awareness of local foods and produce but have a significant economic impact.

"The impact is at a ratio of about three to one," she said. "So at the first Quintelicious, chefs procured more than $20,000 in local fare, which in turn ended up having a local benefit of almost $75,000."
By focusing on gorgeous photos of the food, we both drew attention to the ingredients (a key part of the messaging) and created a look that could be quickly adapted for each campaign.
The webpage was built into the Bay of Quinte website, and features a custom page layout to make it easy for staff to add/edit/remove restaurants and menus for each campaign.
The initial event was well-attended, receiving excellent coverage from local media and it has since become a bi-annual event, with consistently positive media coverage and reviews.
Logo
The logo is fun and bright, tying in a bit of the scripted look from the Bay of Quinte regional logos.

Event Poster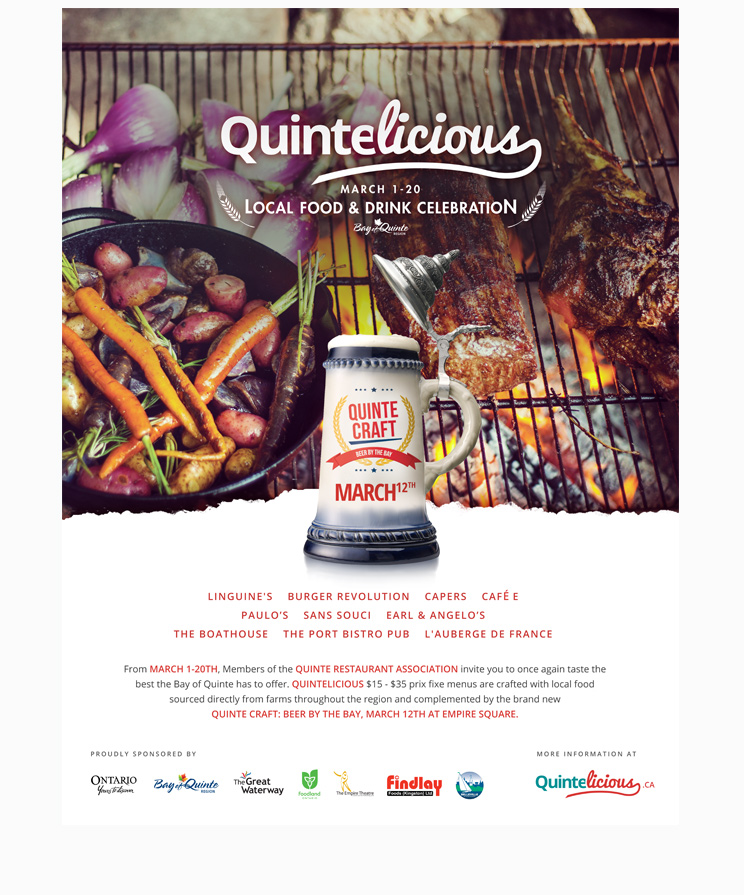 Event Rack Card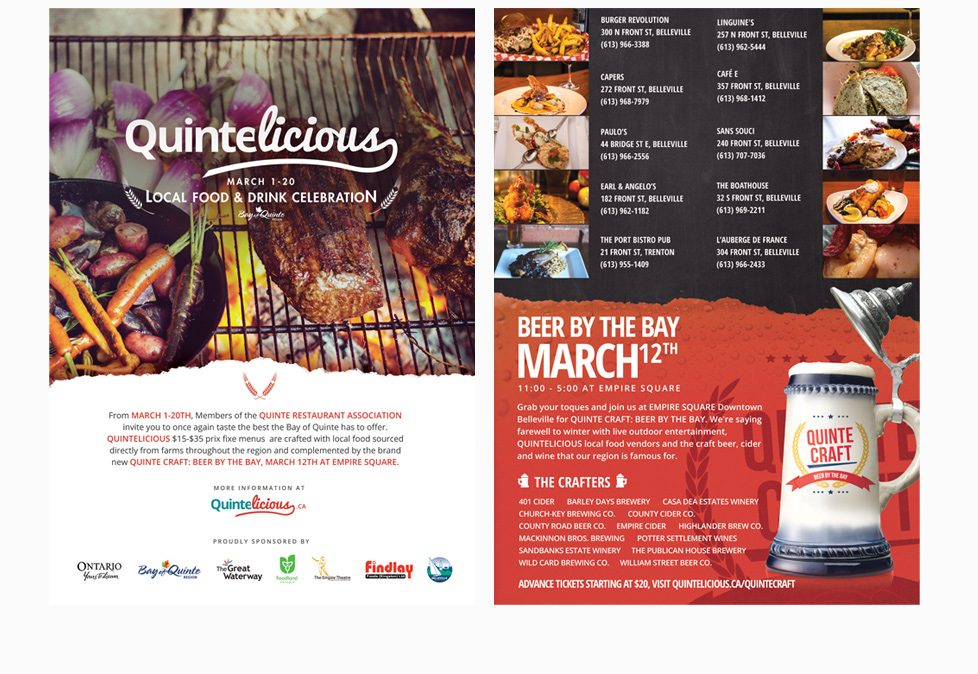 Results
Quintelicious has been hugely successful. The posters were very well received and prominently displayed in restaurant and store windows throughout the region.
The website for the initial event attracted more than 3,000 visits. New events are attracting over 5,000 visits each.