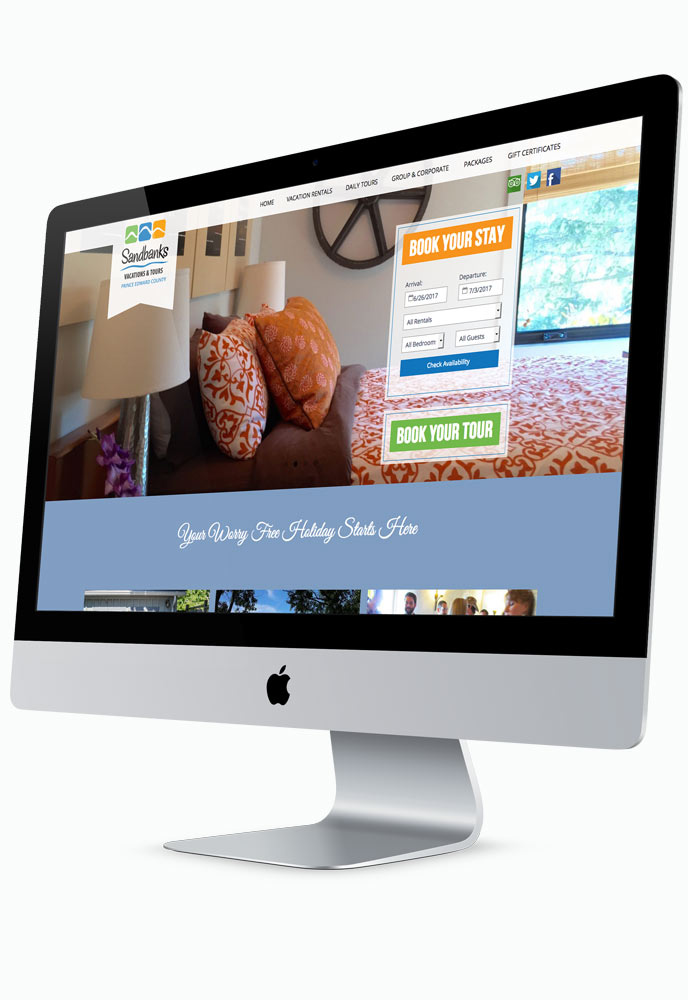 Sandbanks Vacations & Tours is a unique company operating out of the up-and-coming tourism region of Prince Edward County, offering unique accommodation options and tours of wineries in the area.
Project Goals
In the winter of 2014, we worked with Sandbanks Vacations to redesign their existing website with the following goals:
Redesign the look and feel to ensure an engaging, visual design that would inspire visitors to plan their vacation
Program the website to responsively adapt to mobile devices
Transition existing website and content to a WordPress foundation to enable flexibly and easy updates
Clearly communicate their two key product offerings: accommodations and tours
Ensure that the website is search engine optimized to maximize organic traffic
Results
The newly website exceeded expectations when it launched in May of 2014. Comparing the analytics of the old website to the new website shows a 70% increase in traffic overall, with a whopping 350% increase in organic traffic from search engines and views of the accommodations listings growing by 140%.
Custom Google Analytics Reports
Sandbanks Vacations were keen to get actionable information from their visitor metrics, so we developed customized Google Analytics dashboards that enabled them to quickly see key information and track trends in visitor acquisition, behaviour, interests and demographics.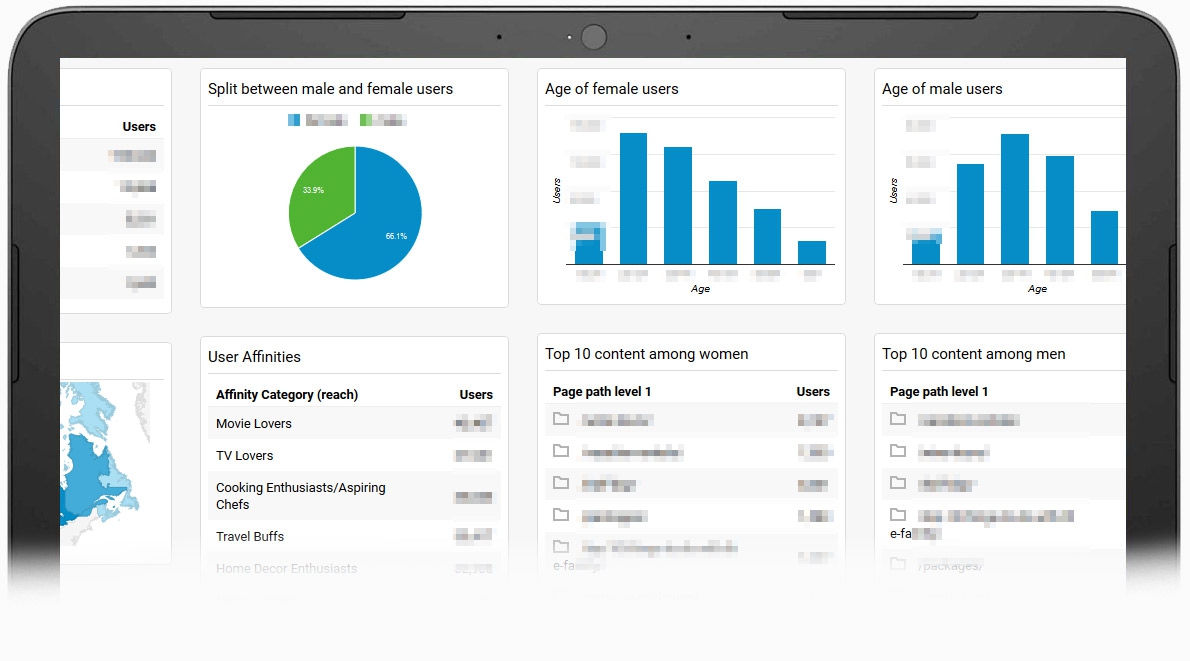 New: Property Booking System Integration
A year after launch, Sandbanks Vacations decided it was time to switch to a new booking system. We helped them research and evaluate several third-party options. In the end, we decided to move forward with LiveRez.
While LiveRez worked directly with Sandbanks Vacations to help them setup the backend administration, we worked with both to fine-tine the front-end integration of the new system on the website, making sure that the design was consistent and that all analytics were being properly tracked so that Sandbanks Vacations could measure KPI's.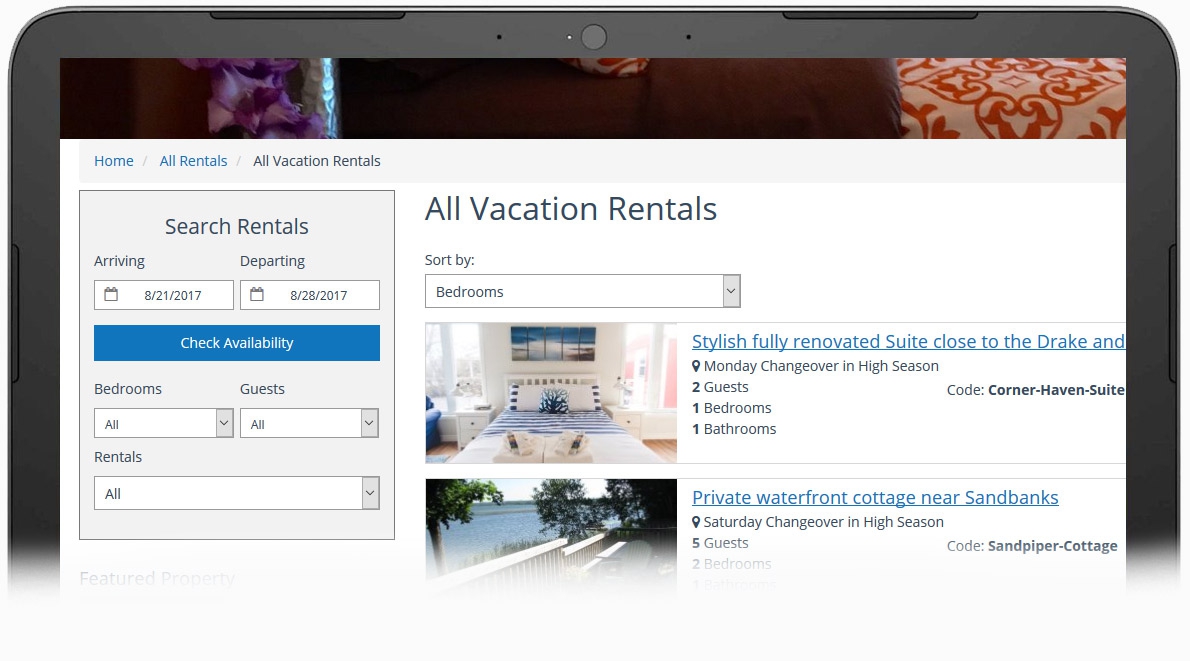 New: Online Tour Booking Integration
Another feature we added after launch was an online tour booking system. For this tool, we decided to go Checkfront. Checkfront is a useful tool that enables online booking, availability calendars, and more!