"The website exceeded all of my expectations. The team at Snap Design was great, and made all my thoughts and ideas of Patria come to life."
Daniel McInerny
Author and Creator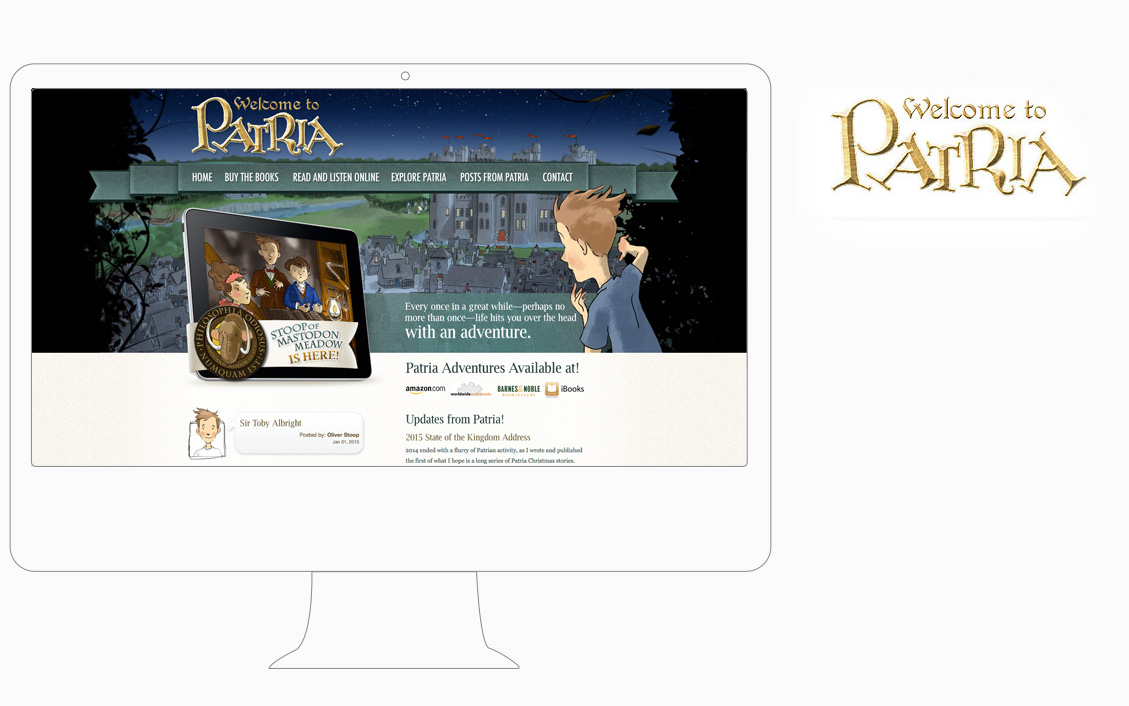 Website Highlights
The fantastical world of Patria comes to life in this fun interactive site. Major epublishing sites are linked to encourage new visitors to purchase the e-books. The site features cast blogs, an interactive map, special clubs, read and listen online and room to expand as the site grows.
Press Release
Citizens of the Kingdom of Patria were shocked after Oliver Stoop, and the World Wide Web discovered their hidden realm. Located in the remote lands of northern Indiana, Patrians enjoyed relative peace until now.
"When designing the Patria site, we wanted to convey the overall theme of the world and also promote the entire experience," said Emily MacDonald, producer at Snap360. "We have experience in creating interactive sites to go along with novels. We are really proud of the site."
The once remote lands are now swarming with eager teens reading the adventures of Oliver Stoop due to the launch of the Kindom of Patria Website along with the publication of the Kingdom of Patria e-book series. Numerous families are flocking to Amazon.com, Barnes & Noble, the iBook store and Worldwide Audiobooks to read the novel.
The site bursts with the spirit and vision of the Patria universe. Daniel McInerny, the author, worked together with Snap Design to create the online Kingdom. The site includes free chapters, interactive maps, and updates from Oliver, Farnsworth, and Rose as they march around the land. Before launching, the Snap team also created the e-books for online sales.
"The website exceeded all of my expectations," said McInerny, author and creator. "The team at Snap Design was great, and made all my thoughts and ideas of Patria come to life."