"THANK YOU for all your work on our website, from initial splash page to final product. Dave and I are very happy with the look and feel, you listened to us and gave us what we wanted and then some. Most importantly the site is making an impact on our potential guests. And it's the best B&B site in Wellington!"
Esther Little
Owner, Wellington Willows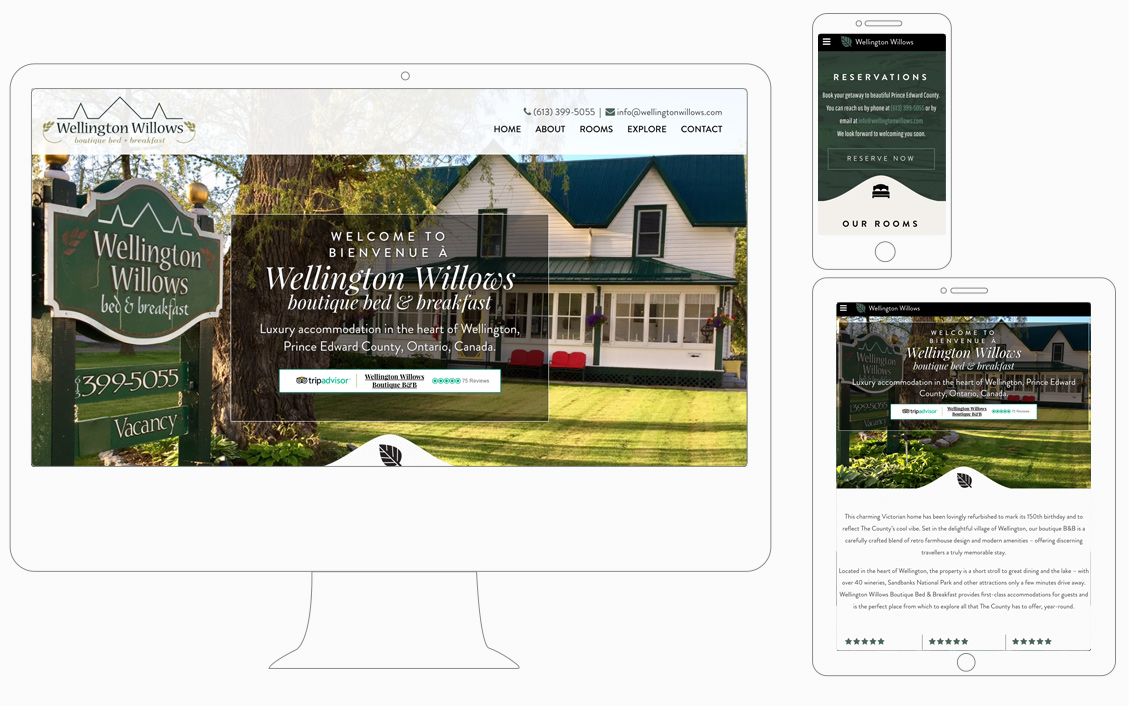 About Wellington Willows
We are reimagining the bed and breakfast experience.
Wellington Willows Boutique Bed & Breakfast is a boutique bed and breakfast in the town of Wellington, located in the thriving area of Prince Edward County Wellington Willows offers a balance of luxury and comfort, along with great food, polite service and guest privacy.
Shortly after they purchased the B&B and began renovations, the new owners worked with us to develop a fresh new website.
Design: Rural Chic
We designed a look and feel for the website that–like Prince Edward County itself–balanced rural charm and high-end sophistication.
Social Proof: Reviews and Testimonials
The homepage leads the way, proudly showing the B&B's 5/5 star rating on TripAdvisor and including some testimonials from the site. This kind of "social proof" is key to establishing trust and inspiring imagination.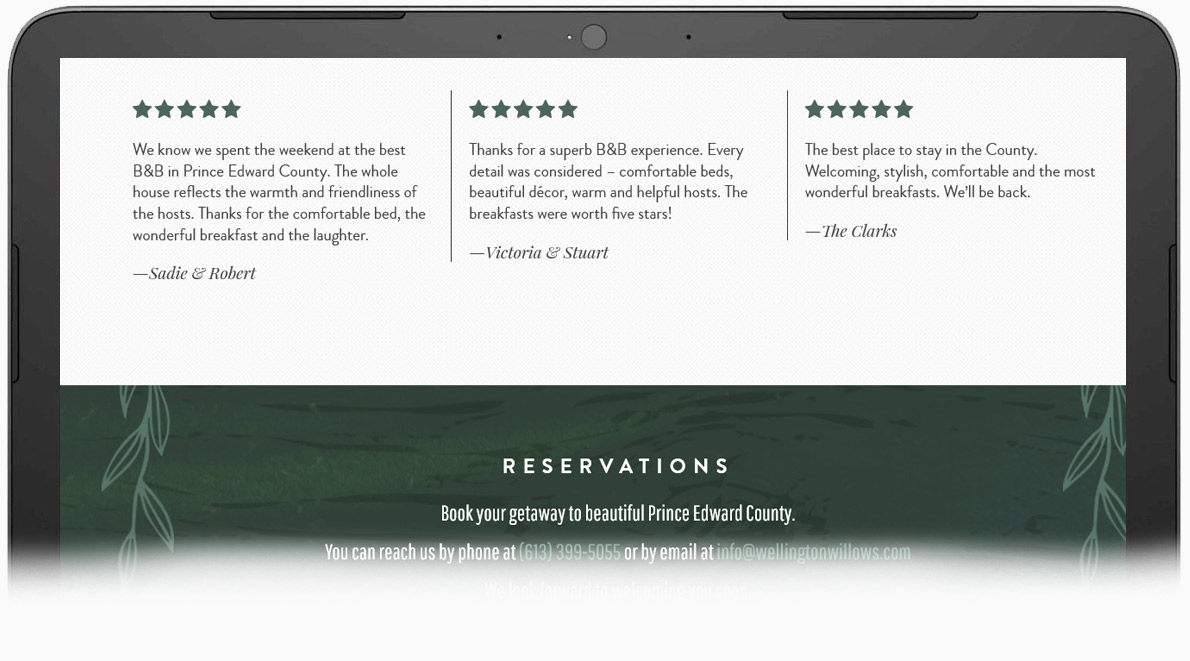 Custom Design Templates for Each Room
Each room has it's own page with a custom design template, with a photo gallery, description, amenities, banner image and more!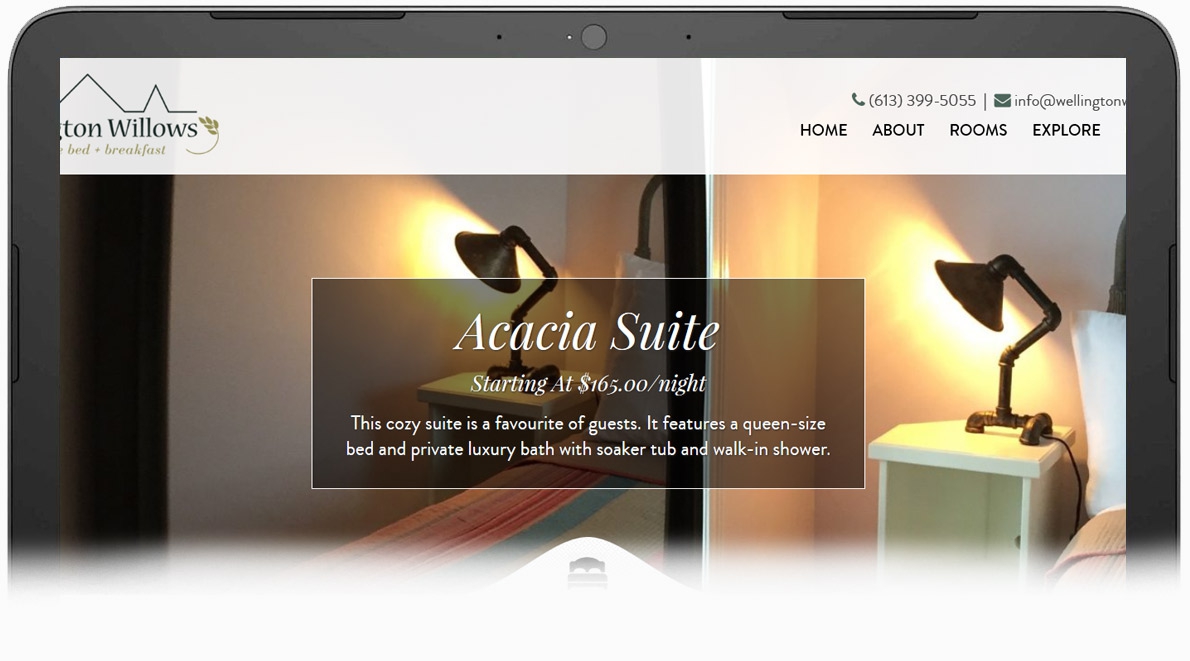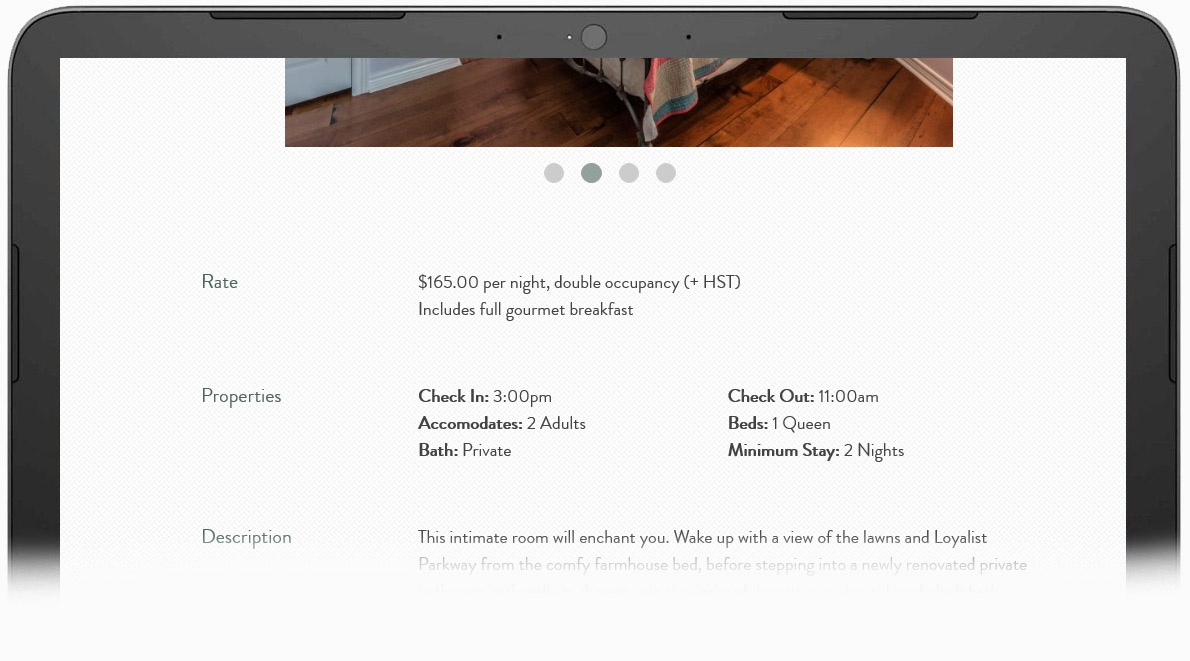 Social Media Integration: Instagram
We hooked the footer of the website directly into their Instagram account, so that every time they added a new photo it would automatically appear on the website!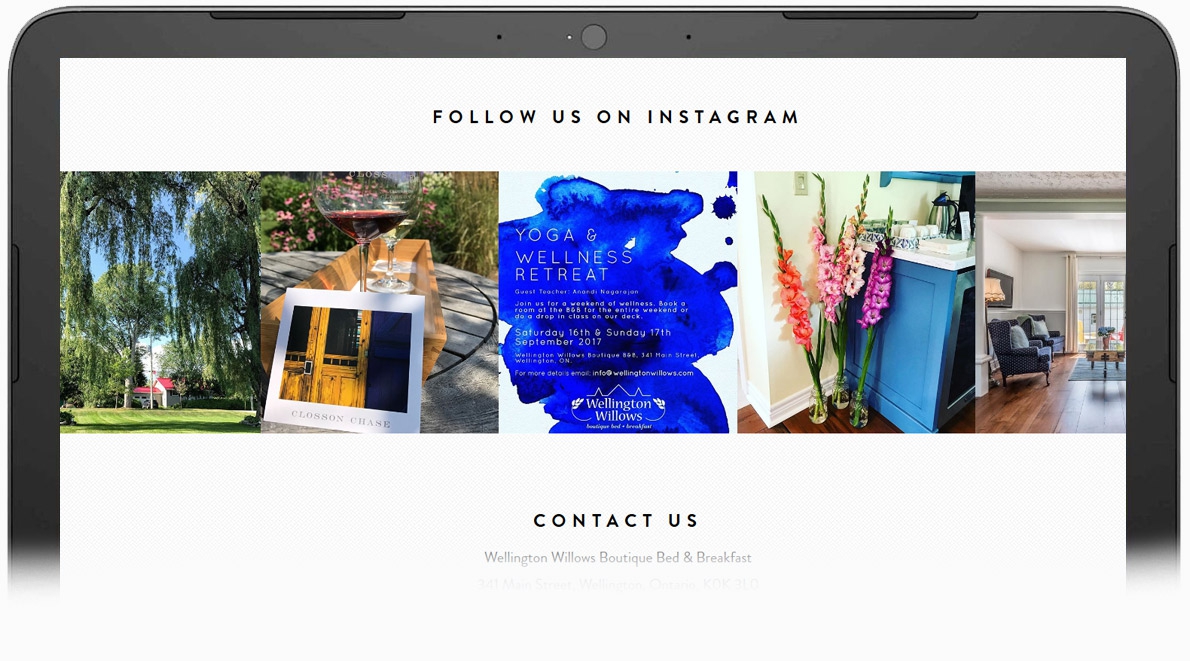 Easy Administration
We customized the WordPress admin area to make it easy for Wellington Willows to update any of their content at any time!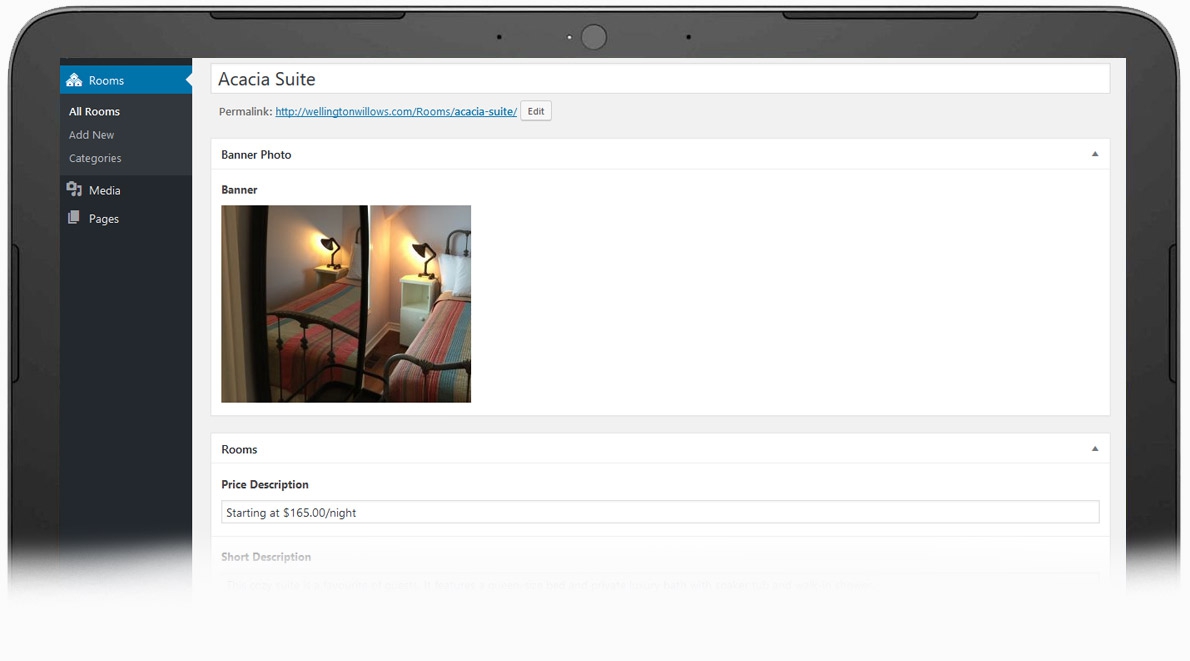 Results
The site has been a great success.
Traffic has increased steadily since launch and
Engagement rates are looking great, with an average session duration of over 3 minutes and  bounce rate of less than 30%
The contact page is the second only to the homepage in popularity, and indication of how many people are getting in touch after reviewing the website