The Community Health Centres of Northumberland is a community-centred primary healthcare facility serving Northumberland County, Ontario.
Our Mandate
Following the renaming of their facility, and in order to better serve their community, Snap 360 was engaged to provide:
Logo Rebranding
Website Redesign
Annual Reports
Poster Designs
Logo Design
In addition to their change of name, and as part of the organization's 10 years of service to the community, new branding was required to update their existing logo and to pair it with a new anniversary logo.

Website Redevelopment
To make their services as accessible as possible, a robust, engaging, user-friendly website was called for. Our team began by working closely with CHC Northumberland to identify their key goals and objectives.
These criteria guided the interactive structure, content and design strategy, which in turn informed our development of a comprehensive, yet easy-to-use website experience, for them.
It was built on the WordPress platform, using a completely custom design that embodies their new branding and logo. It adapts automatically to any screen size, making it easy to browse on mobile devices.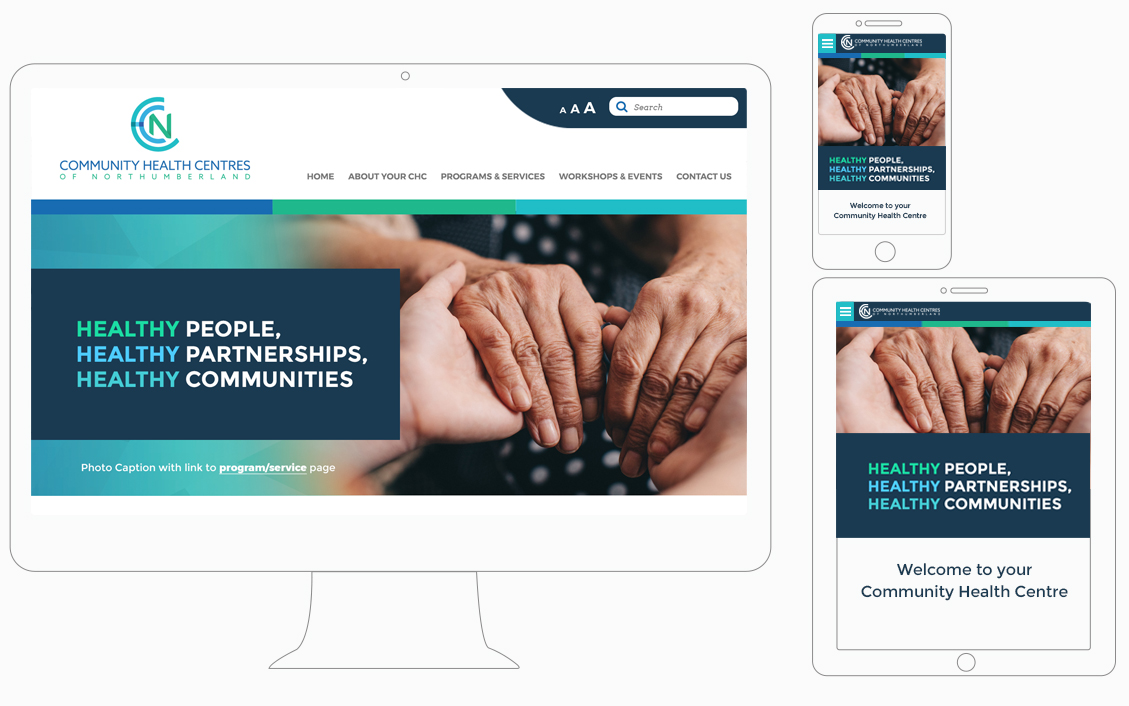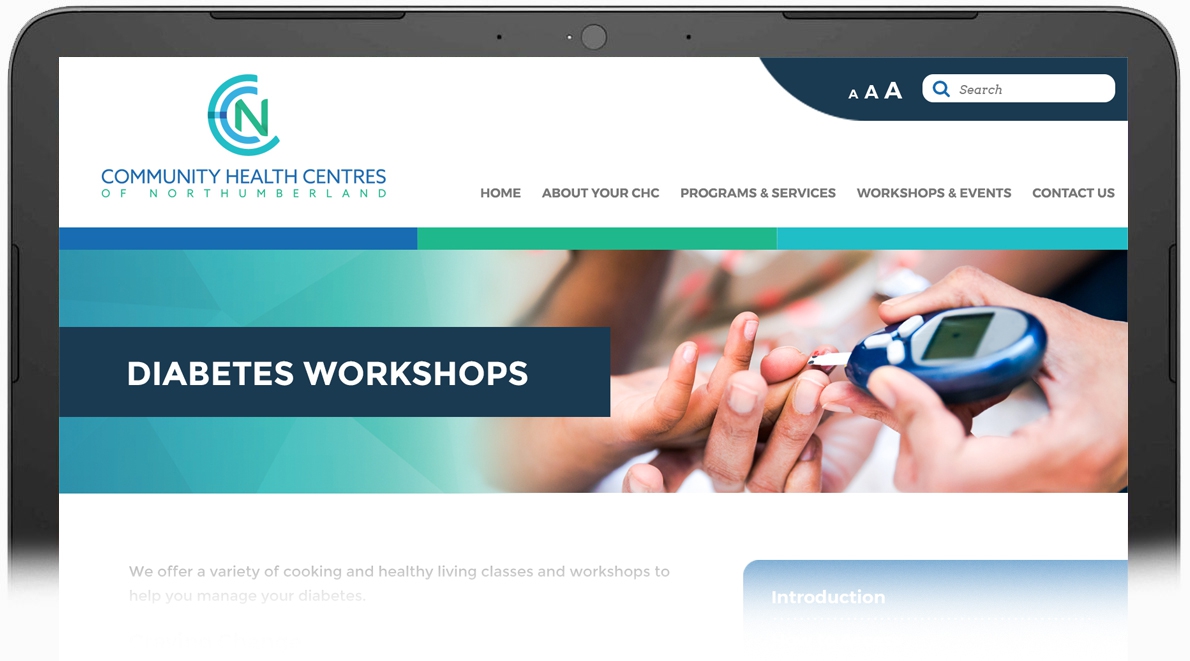 Annual Report
Since our mandate began, we have produced and designed each year's Annual Report for the Community Health Centres of Northumberland, based on their written content and guidelines. This has progressed from a print version to electronic versions over the years and is paired with social media marketing to announce their Annual General Meeting.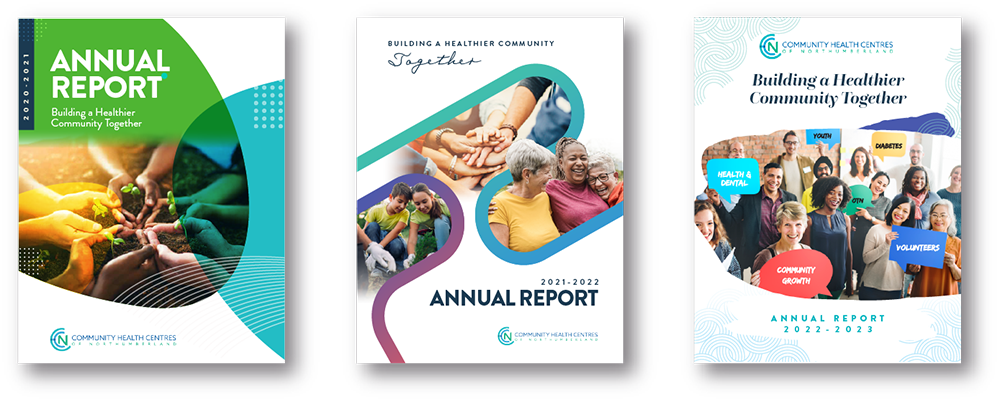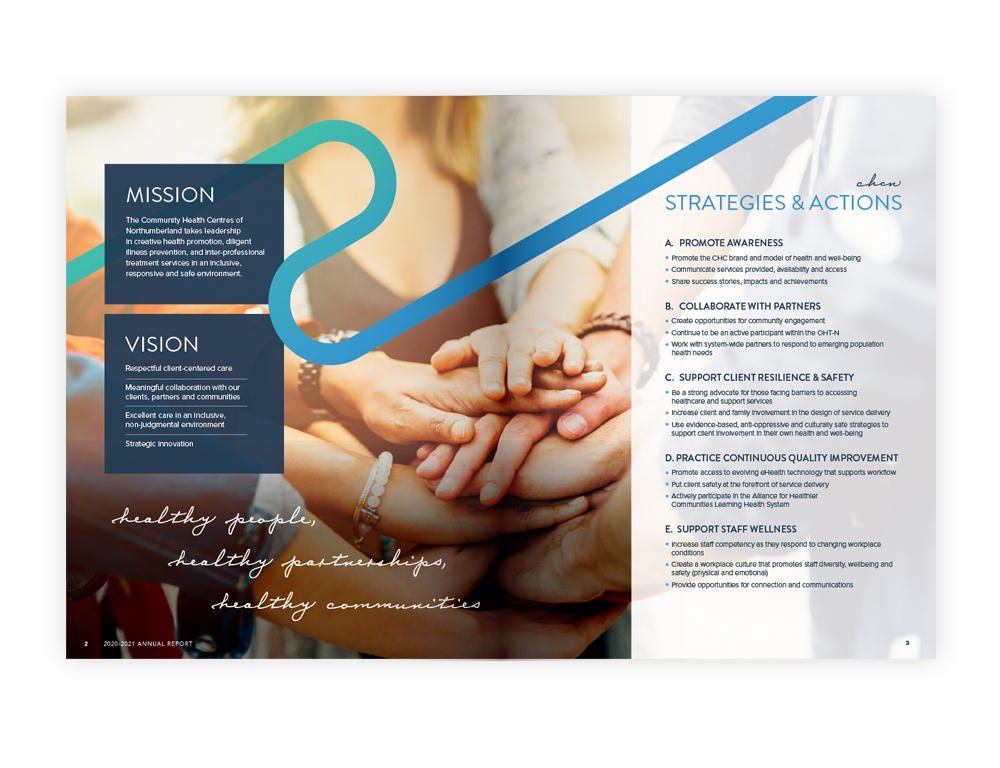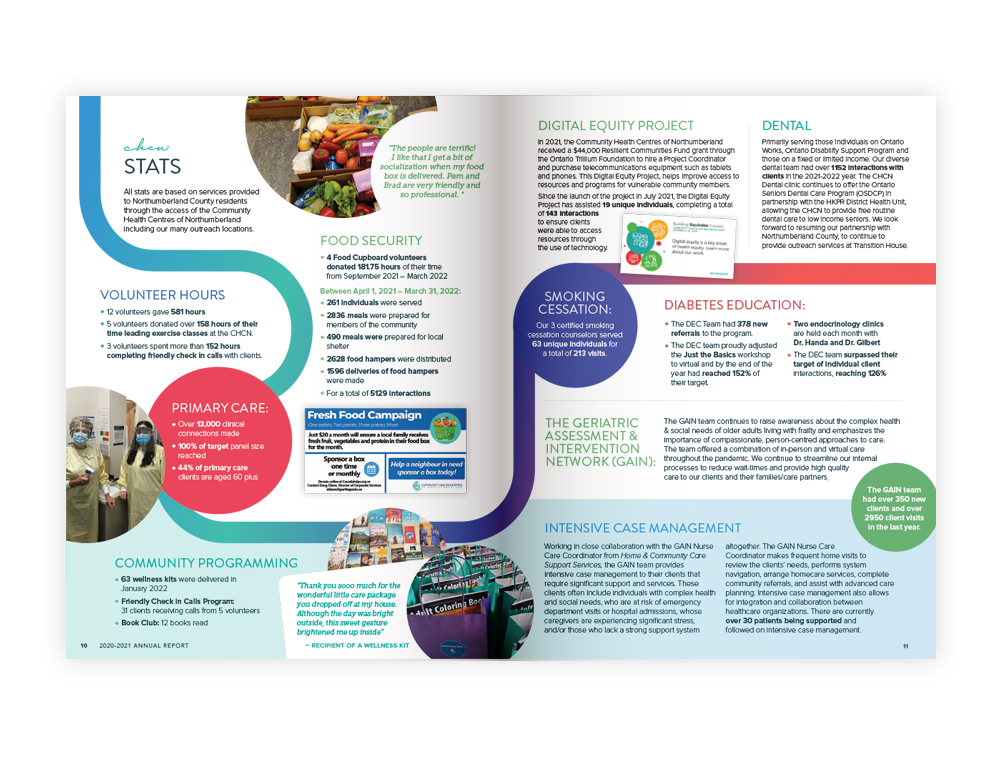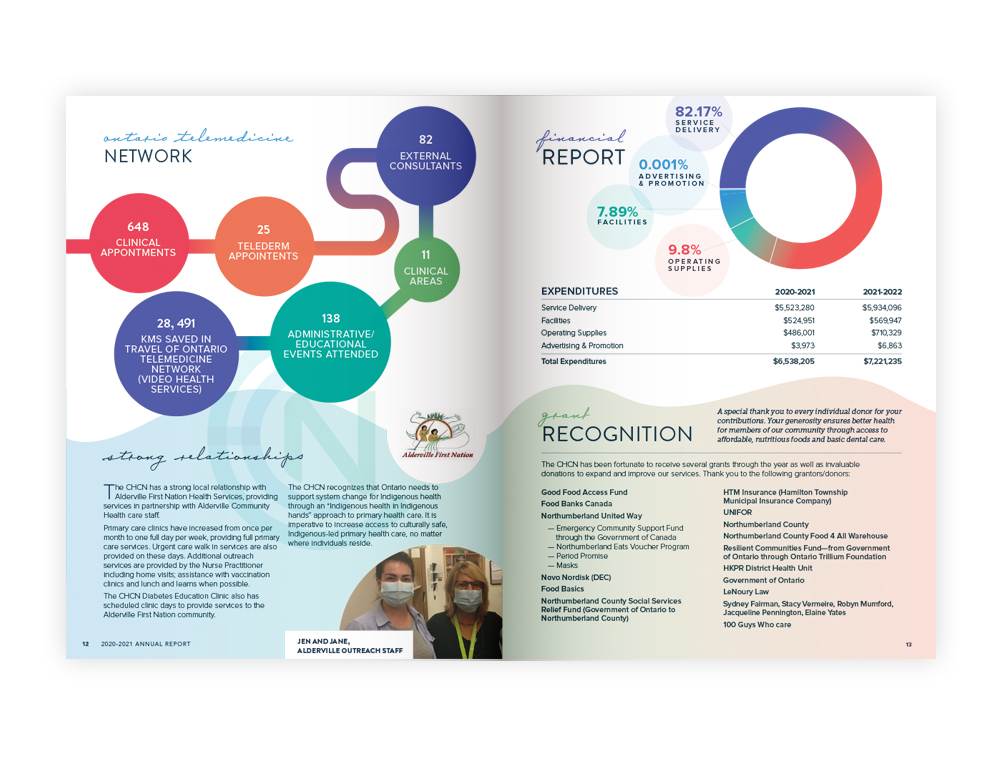 Poster Design
In support of the health centre's events, eye-catching, colourful and informative posters have been called for. We delivered. Corresponding Social Media banners have also been spun-off to help promote their events.