About Community Living Brighton/Campbellford
A community that inspires possibilities to realize the hopes and dreams of all citizens.
Community Living Campbellford/Brighton supports people with an intellectual disability to fully participate in community life.
Resource Centres Website
Community Living Campbellford/Brighton approached us to create an online registration and information hub for their courses, facility rentals, kids camps and bus trips.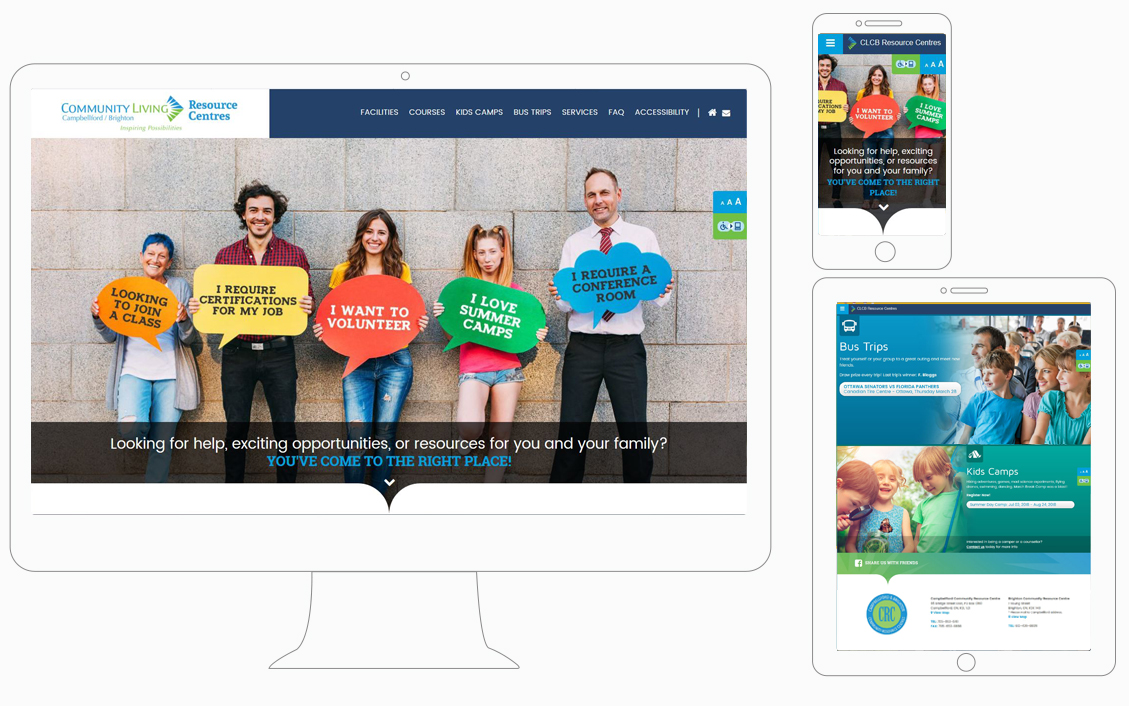 Design
A fresh, clean and easy to use design was established on the front end so that registrants can access all of what the Resource Centre has to offer in an online experience.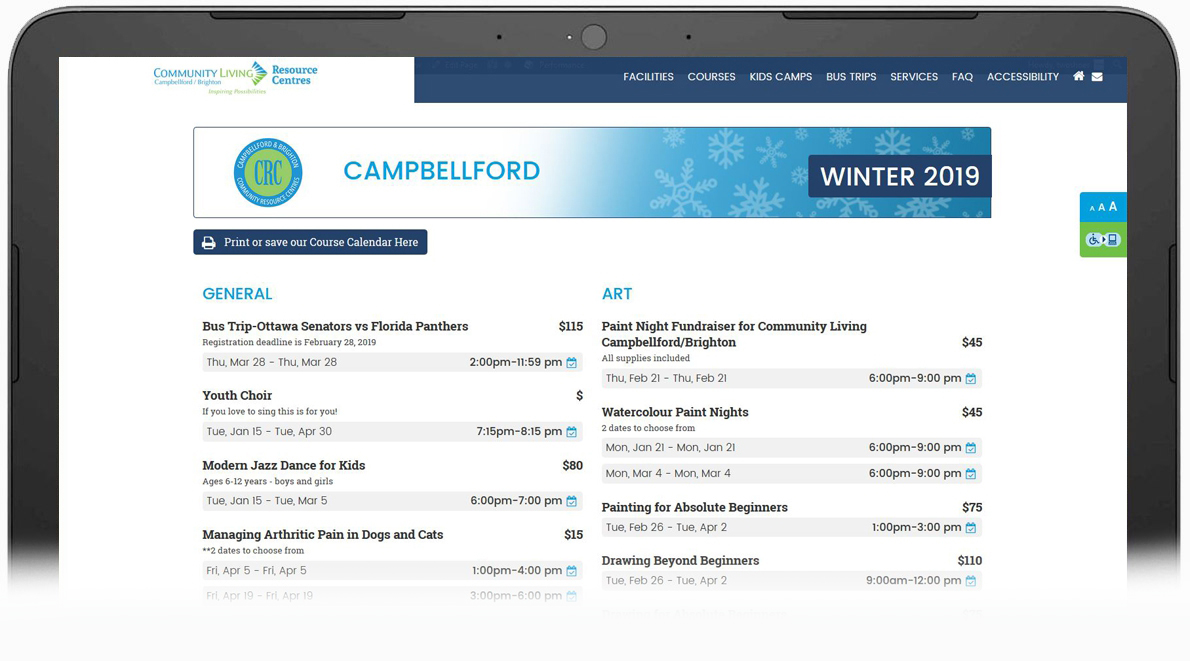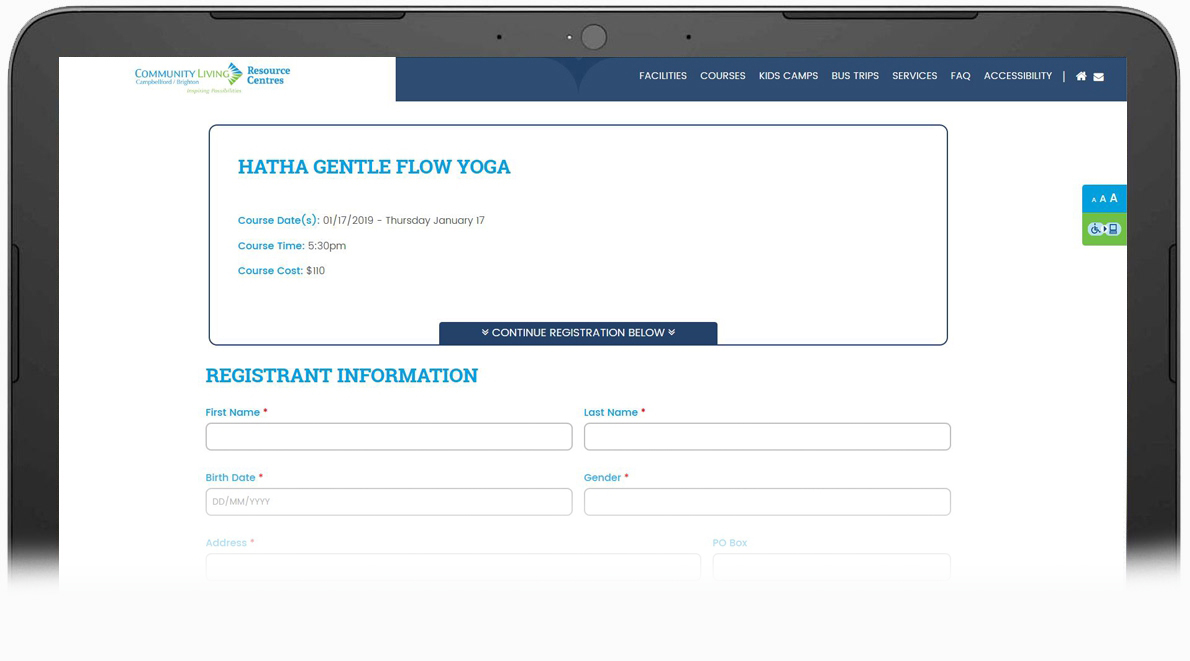 Payment Gateway
Stripe Payments was integrated into the website in order to create a easy and secure way to collect payments for the Resource Centre's programs and services.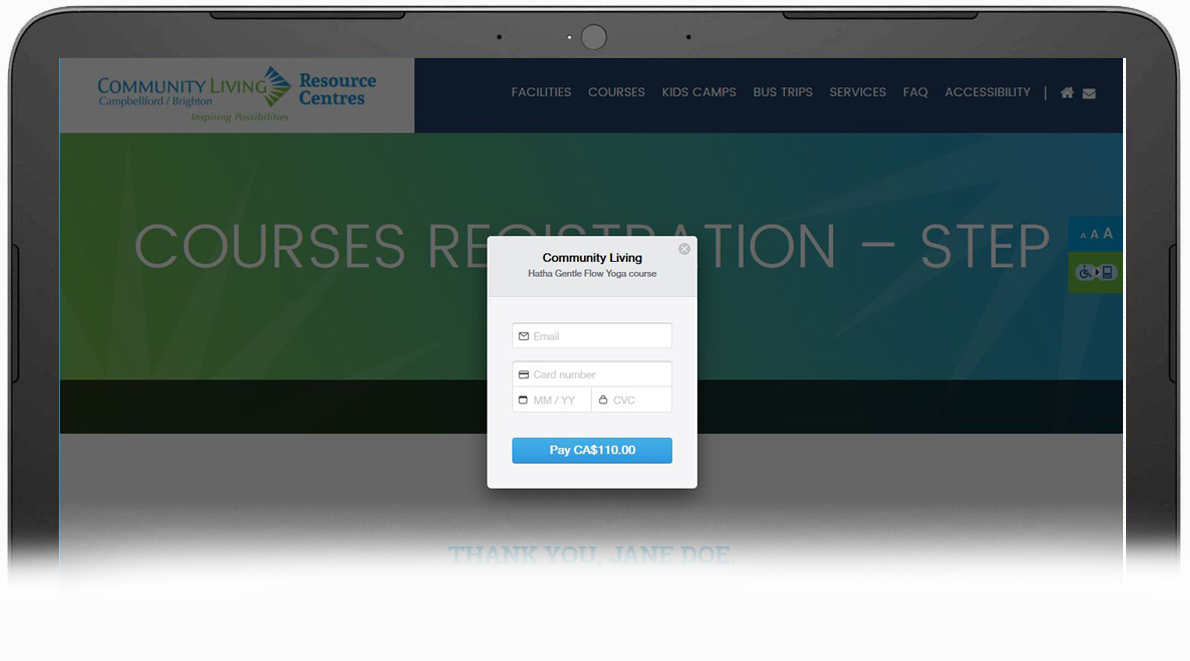 Usability
A simple and easy to use back office allows the Resource Centre to manage its registrants, course calendars and payments in a very organized user interface.