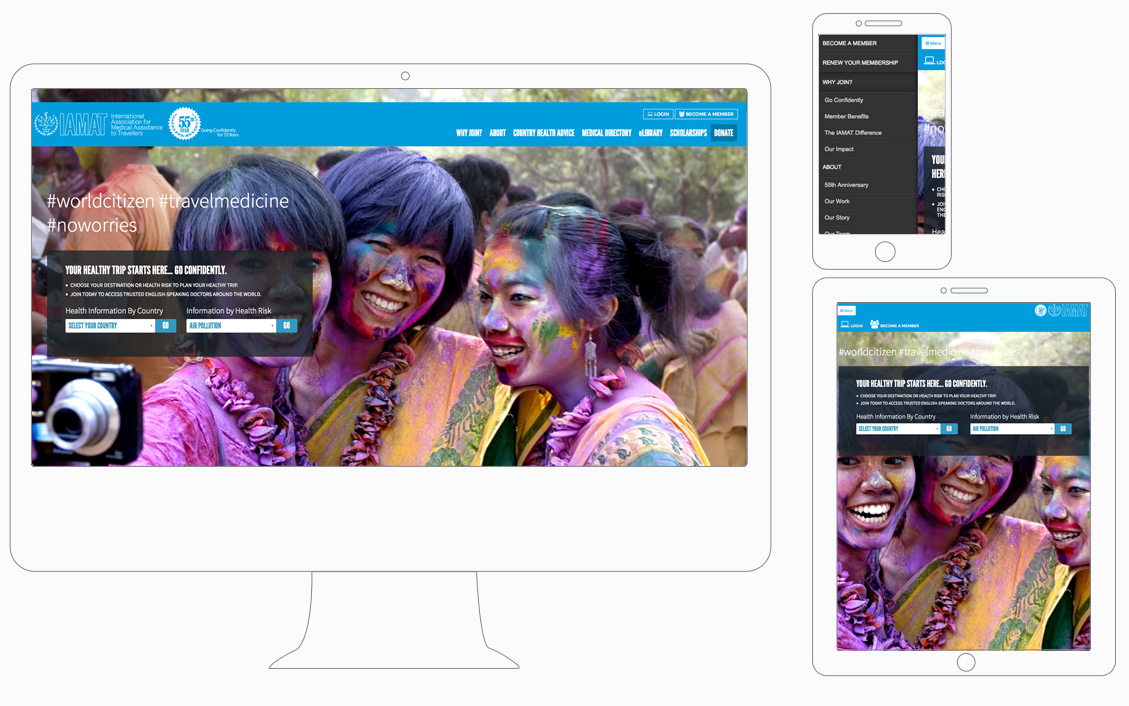 About IAMAT
The International Association for Medical Assistance to Travellers (IAMAT) is a not-for-profit organization that has been helping travellers since 1960. Membership is recommended by the New York Times, the Washington Post, and Consumer Reports, as IAMAT members receive access an international network of qualified doctors and mental health practitioners committed to providing travellers the highest standards of medical care. Additionally, as a public service, IAMAT also provides verified and up-to-date health information on vaccinations, health risks, and food and water safety precautions for all countries.
Project Goals
IAMAT needed their website to be totally redesigned and redeveloped from the ground up. During the initial planning phase we identified the following goals for the project:
Overhaul the design to bring it into alignment with IAMAT's recently updating branding and ensure that it was mobile friendly
Promote awareness and engagement, encouraging more visitors to become IAMAT members
Provide an effective foundation for ongoing digital marketing
Integrate a large amount of raw data in a way that will make it easy for visitors to access
Create several custom tools
Website Highlights
IAMAT's new website is a sophisticated amalgam of design and technology. Key components of the website include:
Live Connection to Third-Party Membership Database
Comprehensive Country Health Advice Tool
International Medical Clinic Locator
Custom eLibrary
Live Connection to Third-Party Membership Database
Custom code was written to establish a live connection between the new website and IAMAT's third-party members database. This enabled IAMAT to continue to use their existing membership management software (CRM) while at the same time enabling it's members to use the new website to login and view and update their profile.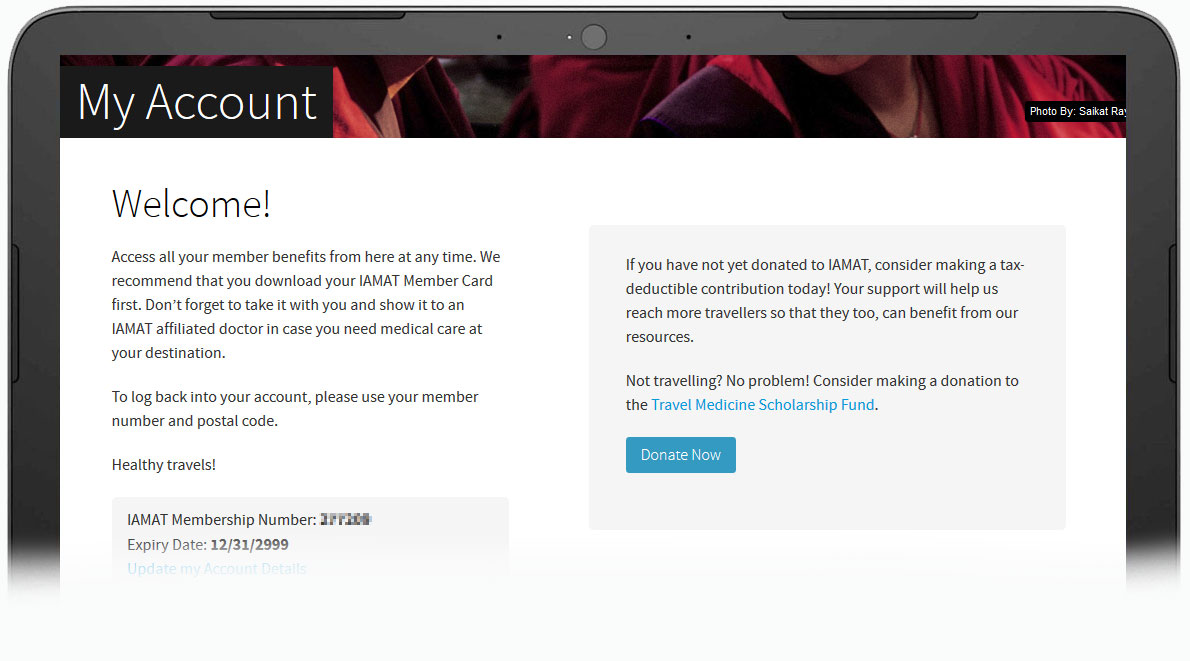 Comprehensive Country Health Advice Tool
A custom database-based tool was developed to enable visitors to learn about health risks, vaccination requirements, and more, for any country in the world. This tool has received acclaim, including a recommendation by the New York Times.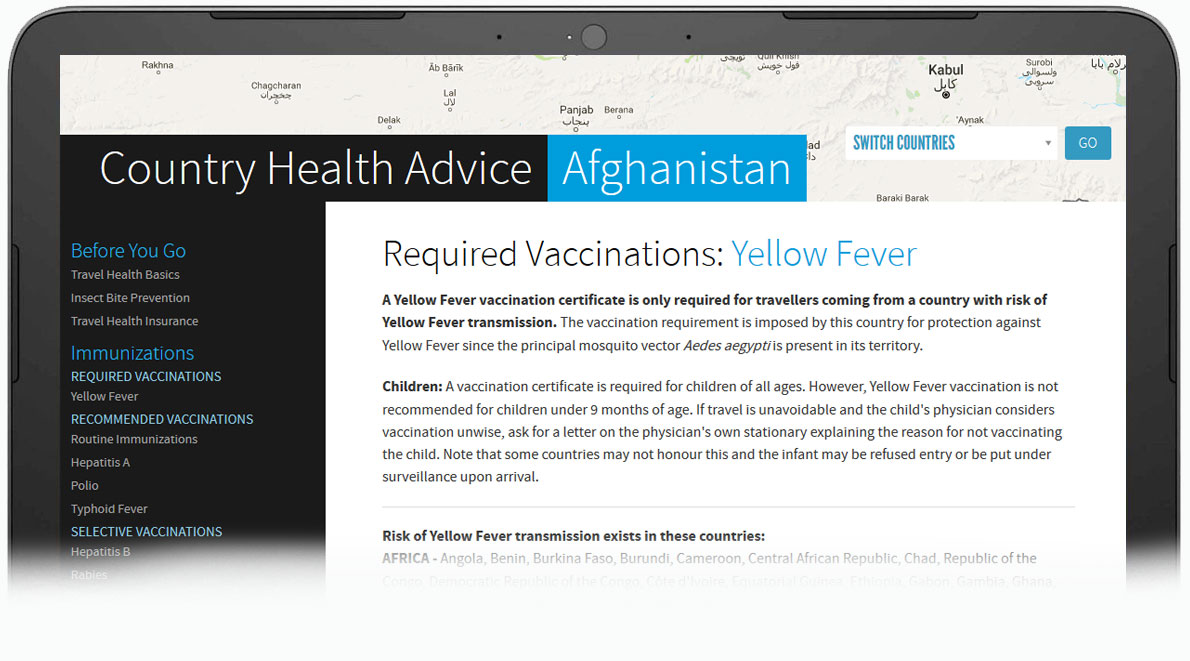 Travel Health Planner Tool
A special tool only available to members! The Travel Health Planner enables members to enter their travel itinerary and generate a customized PDF document that tells them all relevant travel health information, including:
Recommend and required vaccinations
Health risks
Steps to take in the months and weeks before departure
We programmed the tool to automatically generate these planners on the fly, based on the information in IAMAT's backend database as well as the complex logic of when vaccinations may or may not be required or recommended in a variety of scenarios.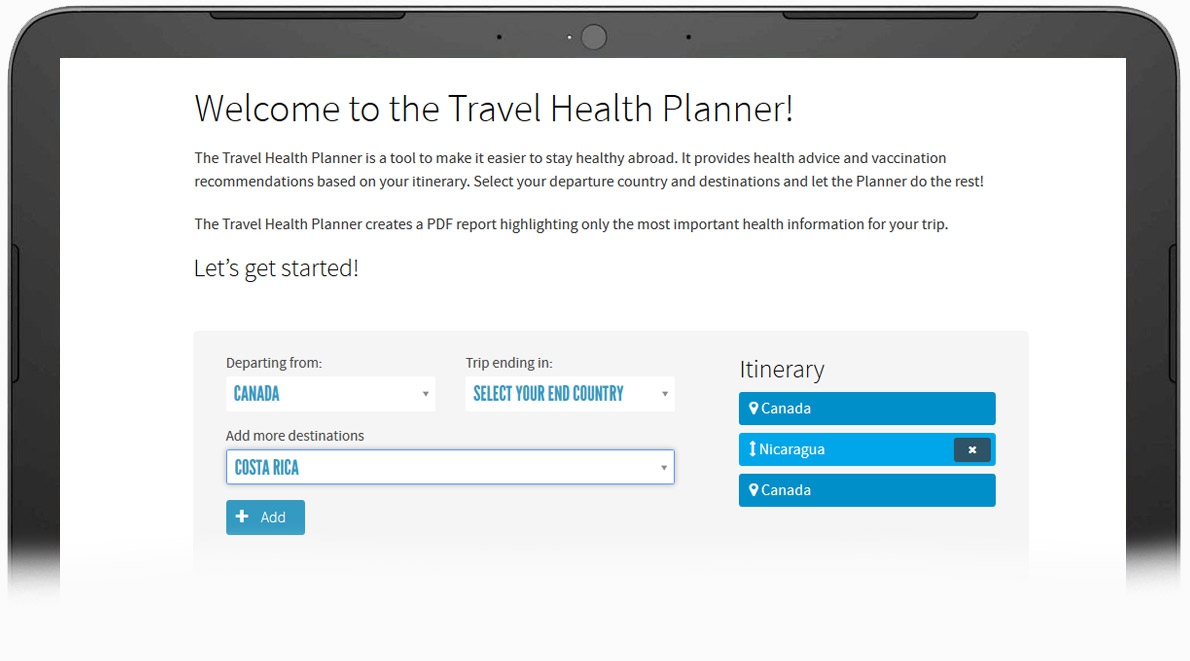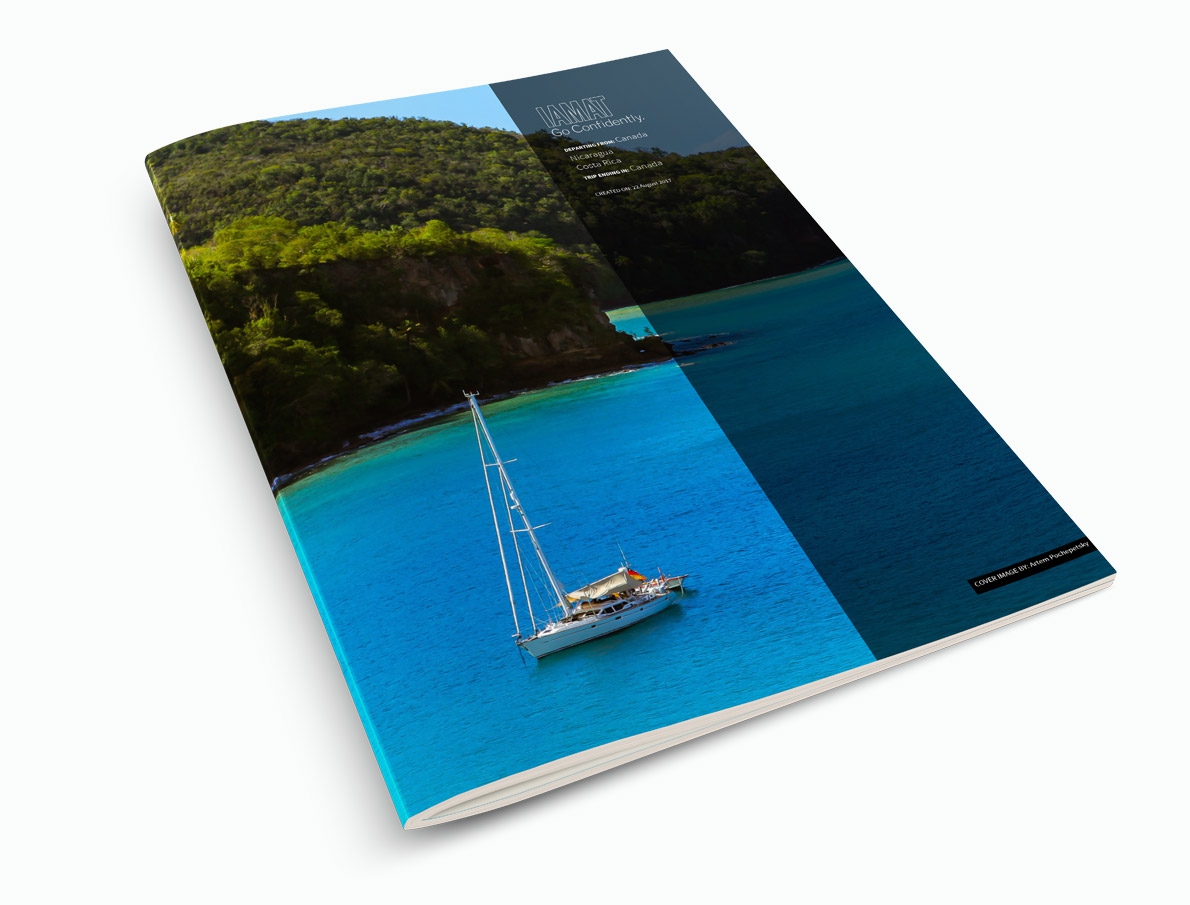 International Medical Clinic Locator
The Medical directory is an essential tool that enables members to locate qualified doctors around the world. This data is drawn from a third-party database maintained by IAMAT.
Custom eLibrary
The custom eLibrary system enables IAMAT to publish a variety of resource materials. Each resource can be made public, or access can be restricted to only active members.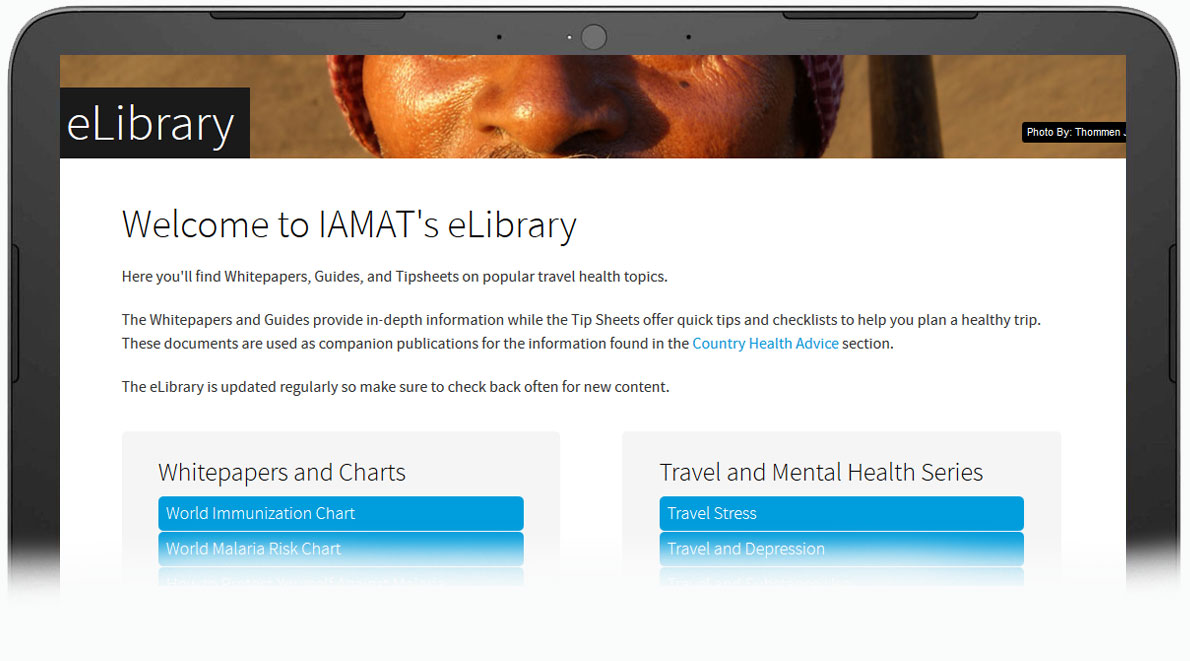 Results
Since launch, the new website has helped IAMAT reach a wider audience and provide a more engaging experience for both current members  and potential members.

Current traffic at over 3,500 sessions per day
Organic search traffic has more than doubled
Engagement rates have increased across the board, with the average session duration increasing 25%