"Snap360 just launched our new website and we are very happy with the result. It was clear from the start of our first meeting, through to the final site launch that they understood our business, our goals and our vision for the site. It is a pleasure to work with Snap360 as they delivered a great product, on-time and in a painless fashion. We made the right decision to go with Snap360."
Kurt Rohmann
Senior Product Manager, Iris Power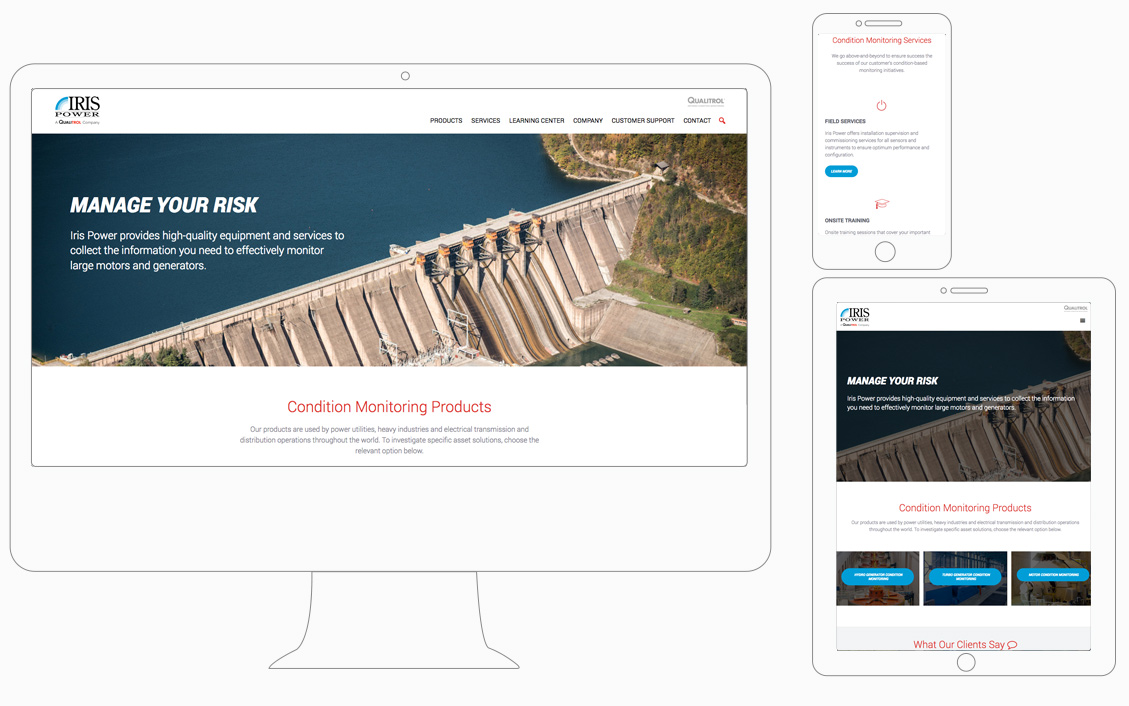 About Iris Power
Iris Power, founded in 1990, is the world leader in sensors, monitors and diagnostic solutions for the assessment of the actual state of generators, motors, dry-type transformers and air-insulated switchgear, so that the risk assessed and the necessary maintenance can be planned.
Website Goals
Iris Power's old website just wasn't cutting it. The design was dated and didn't work on mobile devices, their product database was clunky, and there was an expanded need for the website to be able to better support existing clients and sales reps around the world.
We worked with Iris Power to develop a fresh and functional website that would enhance their brand, provide potential customers with key information, and help support existing customers.
New Mobile-Friendly Responsive Design
We built a new design based on their parent company's brand (Qualitrol). This new design was mobile friendly, dynamically adapting to the visitor's device so that it looked good and functioned well on any size of screen.
Dynamic Product Catalogue
Iris Power's product catalogue is the heart of the new website. Visitors are offered several ways to find information, e.g. by type of equipment, by type of monitoring, or just by browsing the whole catalogue.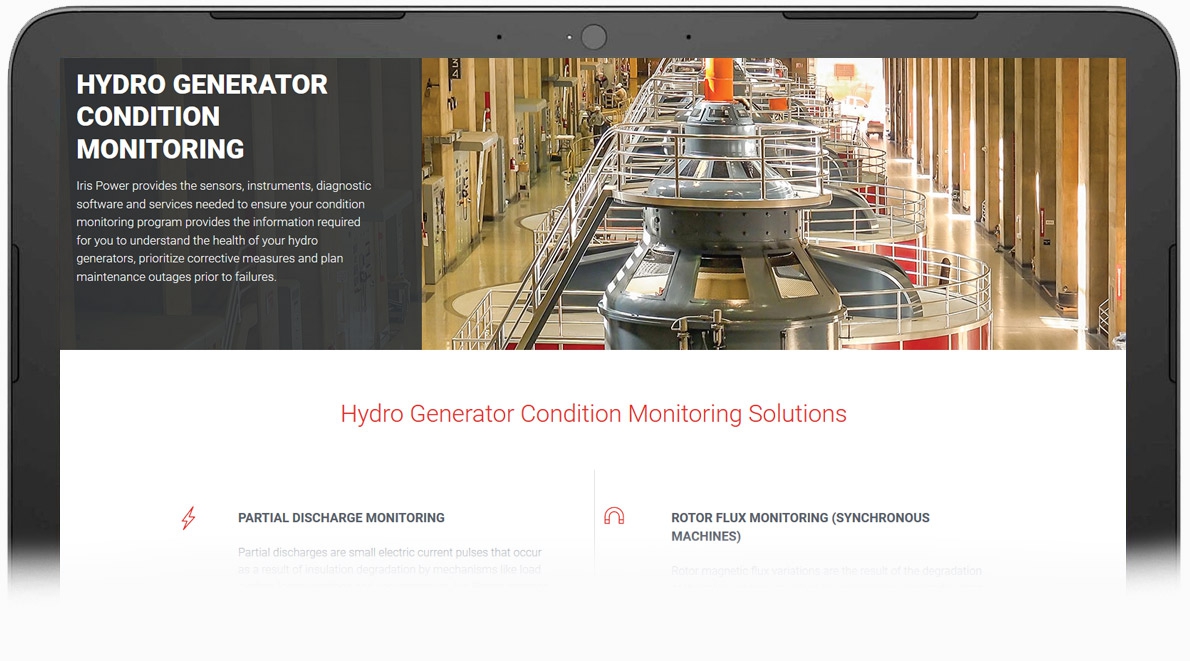 Additionally, each individual product has a robust set of information associated with it, including brochures, descriptions, images, specifications and compatibilities.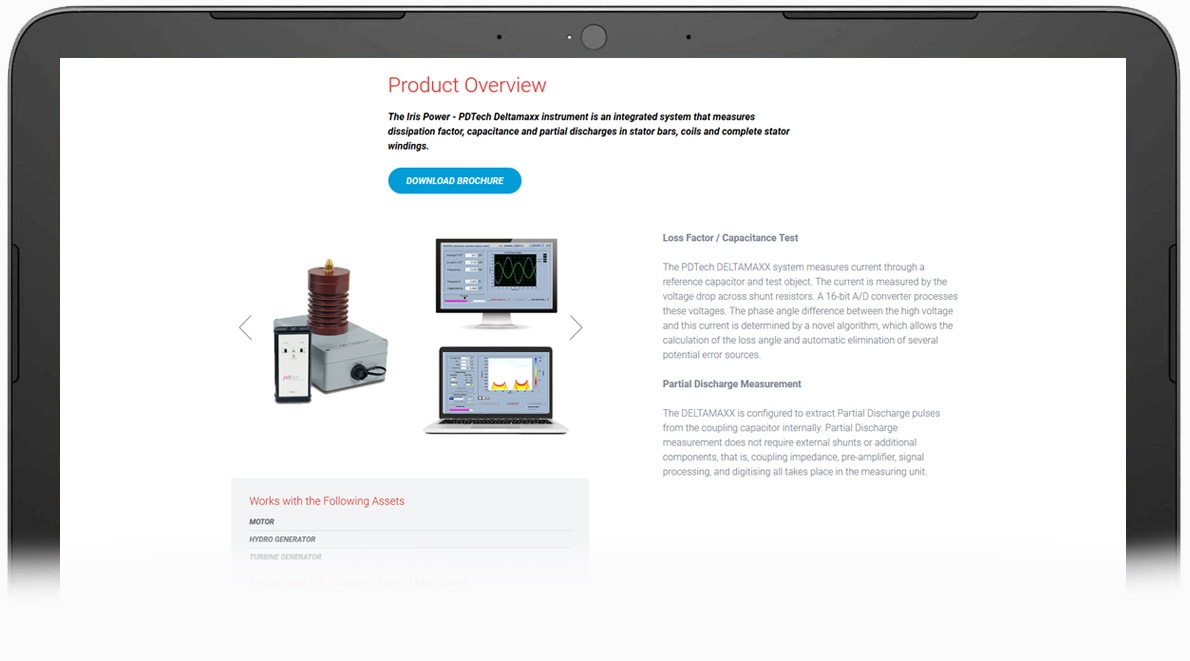 Learning Center: Resource Library
Another goal of the website was to help raise awareness about Iris Power's global leadership in their field. We built a robust resource library that enabled their technical staff to publish and promote their independent research.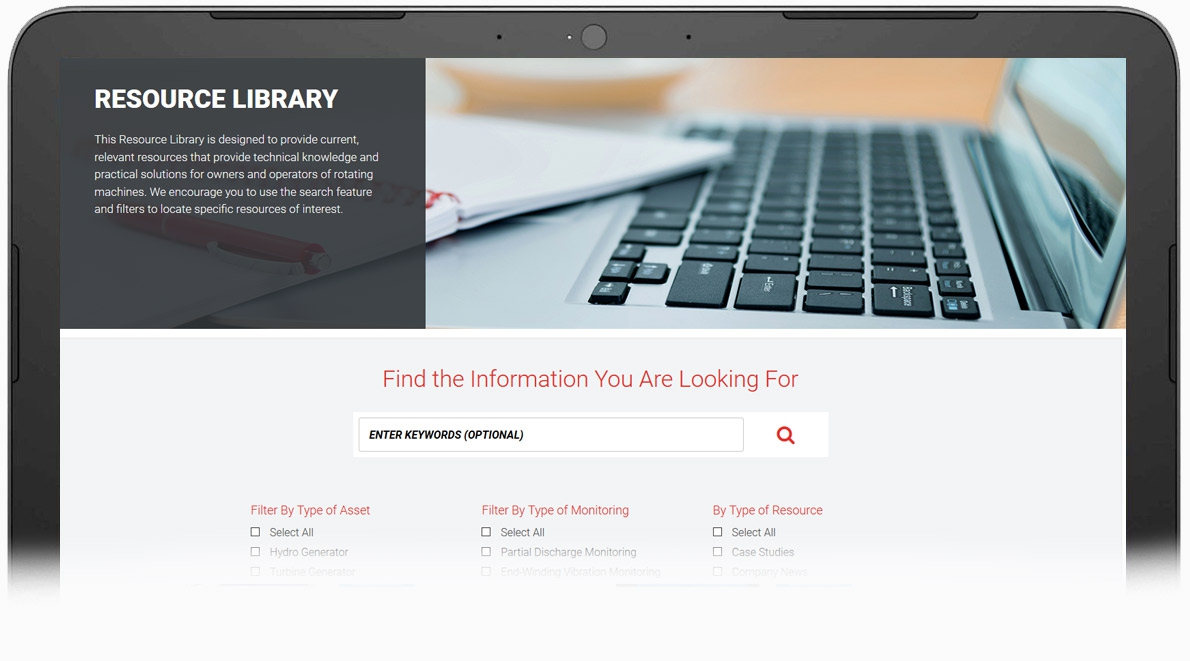 Learning Center: Educational Courses
Iris Power also demonstrates leadership through various events around the world, including educational courses and a yearly conference that they host themselves. The website has an events system that enables them to post new courses and enable registrations and payment.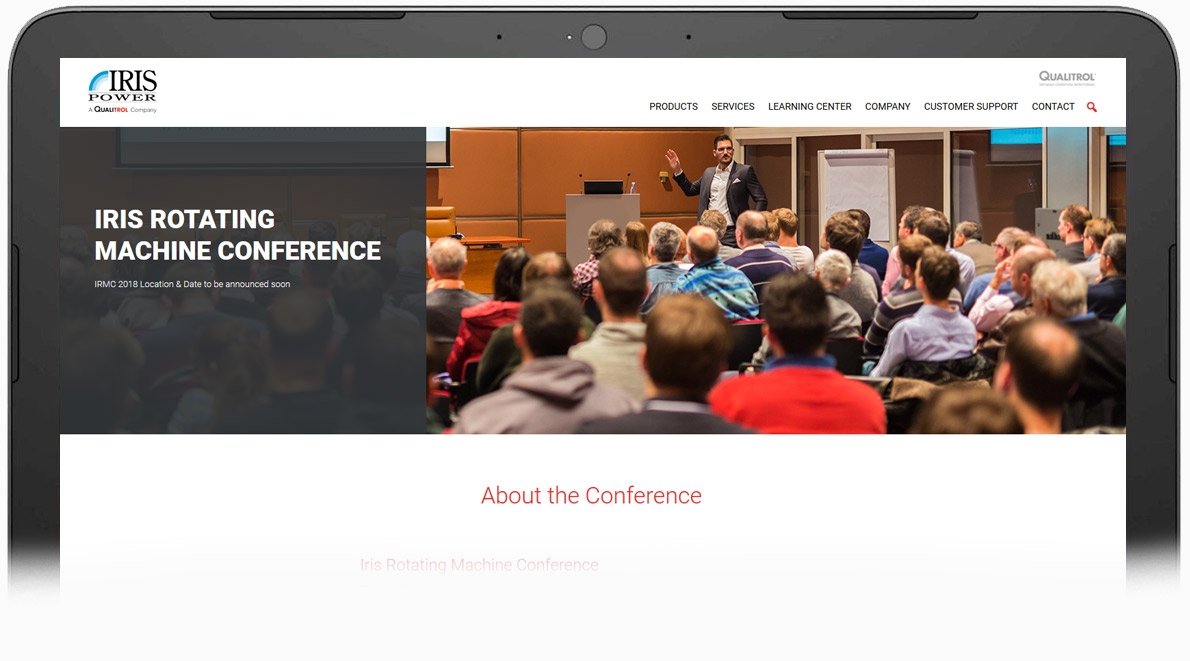 Secure Customer Support Portal
The website includes a customer support portal, where customers can register in order to create an account and access key documentation and software updates for the products they have purchased.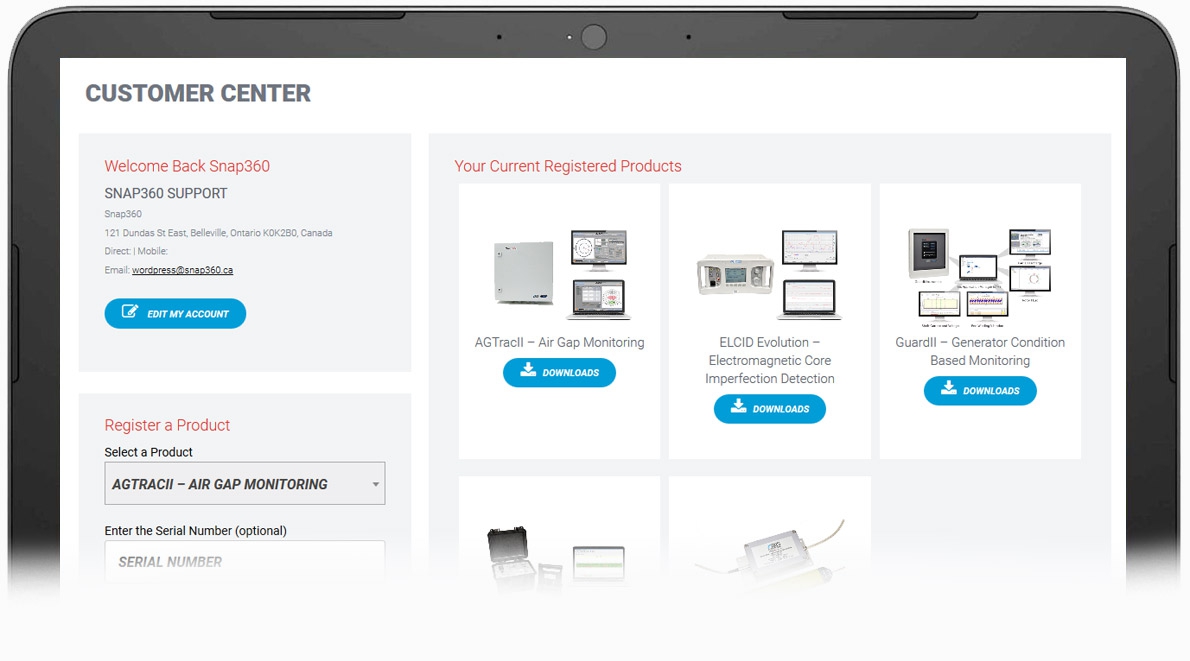 Easy Administration
It's critical to any website that it be easy to update and maintain. We customized Iris Power's administration area to make sure that the technology doesn't get in the way of what they want to accomplish.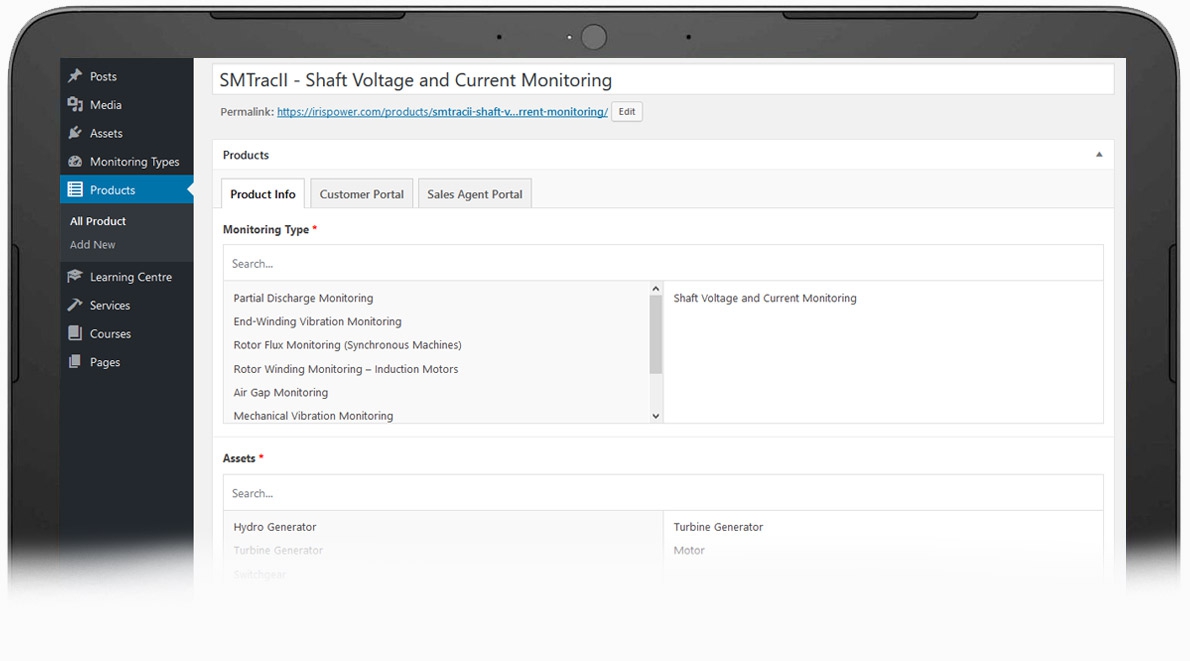 Results
Post-launch results have been exceptional, with positive feedback from administrators and a 300% increase in visitor traffic.