P&G Consumer Innovation Hub
When Proctor & Gamble reached out to us for help in creating a space for consumers within their Belleville plant, we got to work designing and implementing 50+ large panels for the interior walls of the hub space. Design goal: visuals that informed and educated in a lively, happy and positive manner.
The hub space was designed to be a progressive journey leading the consumer from marketing, production and to delivery of the P&G Always brand name products that are processed at the Belleville Plant.
Magnetic aluminum panels were used for the purpose of repurposing and updating information on the boards. Visual and graphics were created to displayed on monitors throughout the hub to create an interactive and relaxing place to inform all about the P&G processes.
It was a pleasure to work with Pace Design, who handled the architecture, planning and construction of the interior space within which these panels were hung.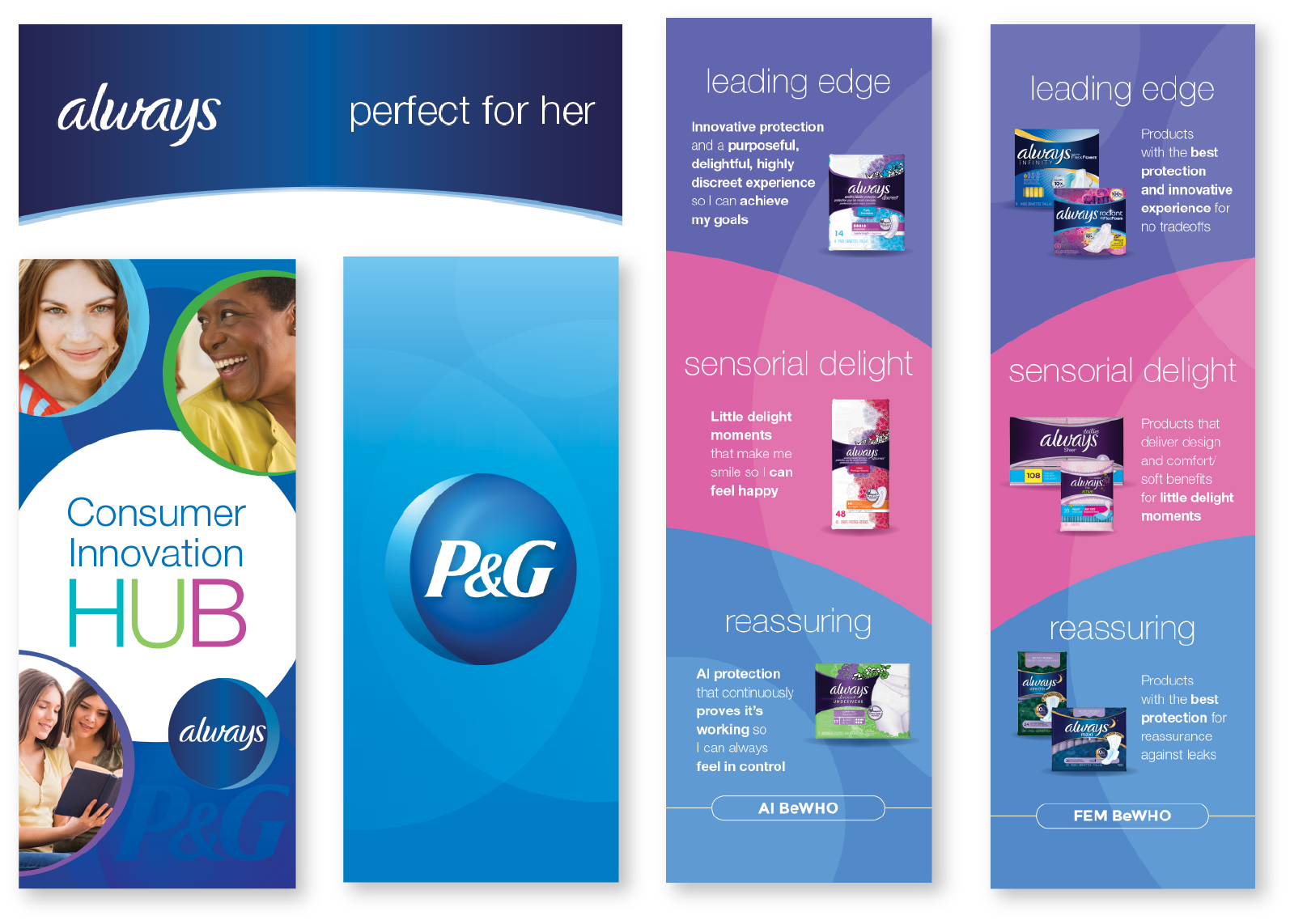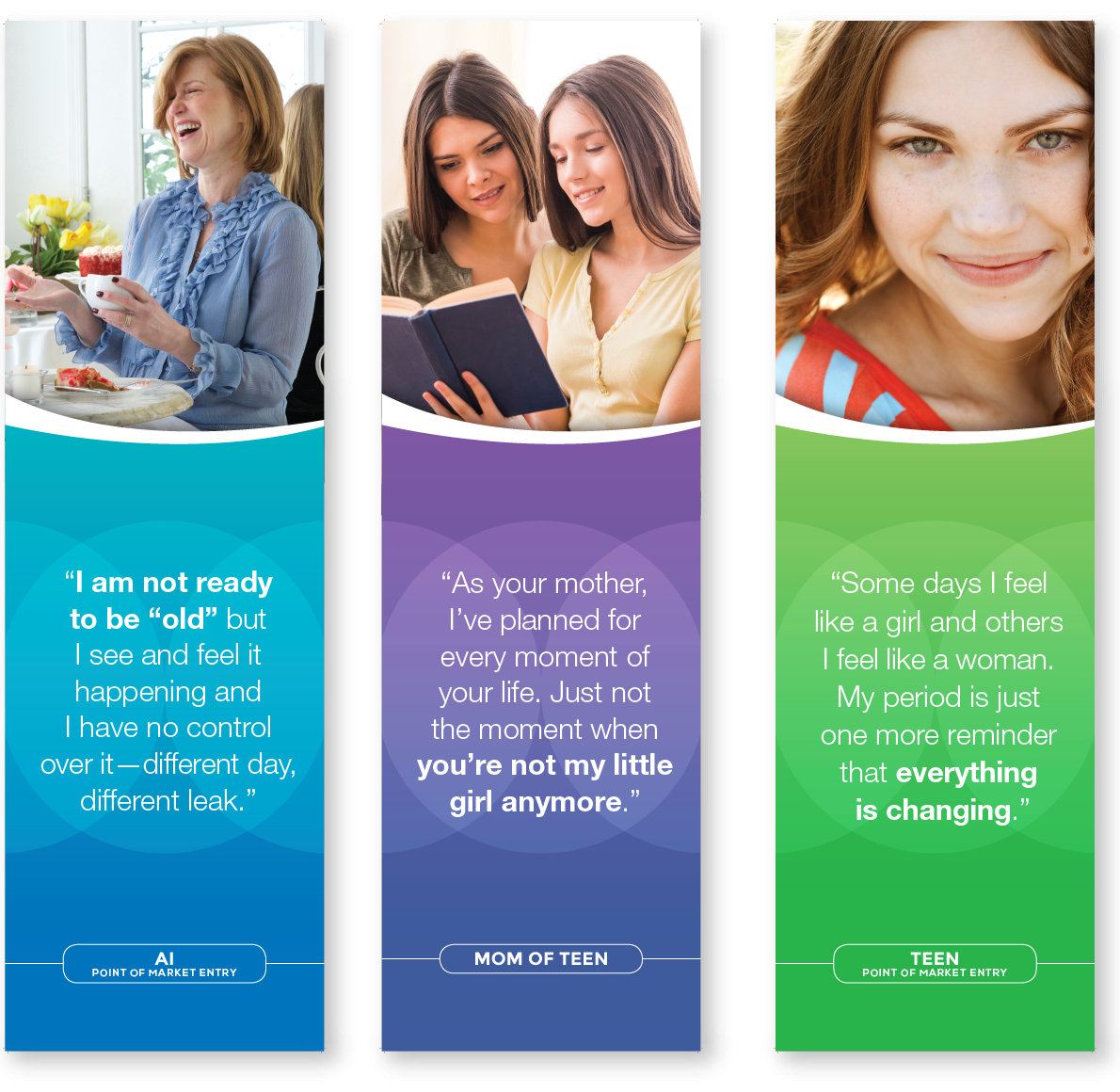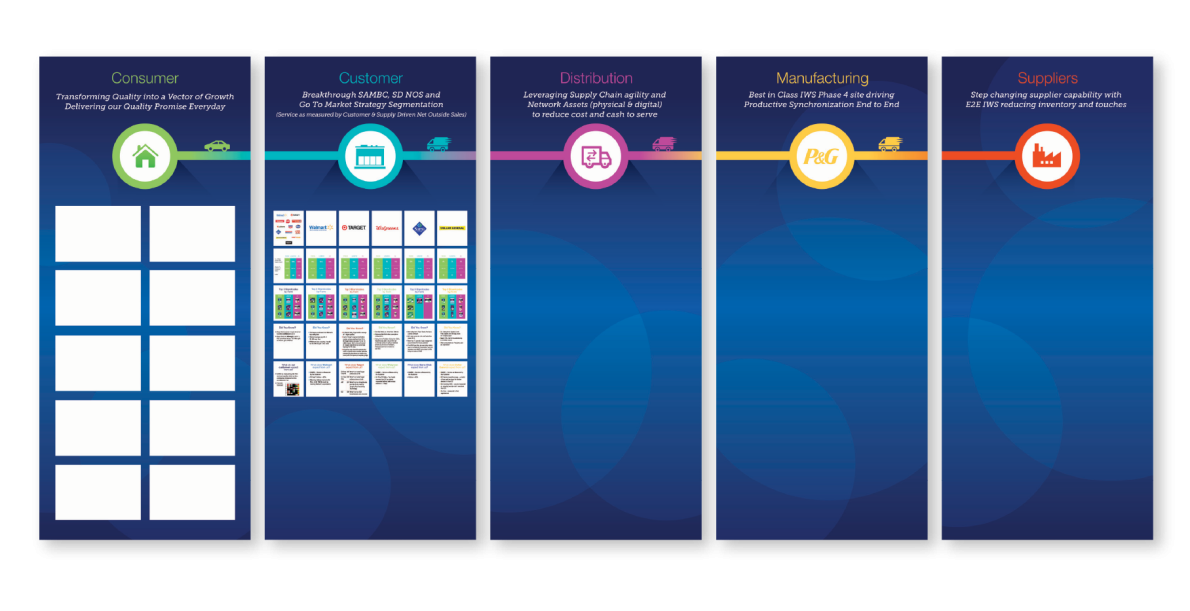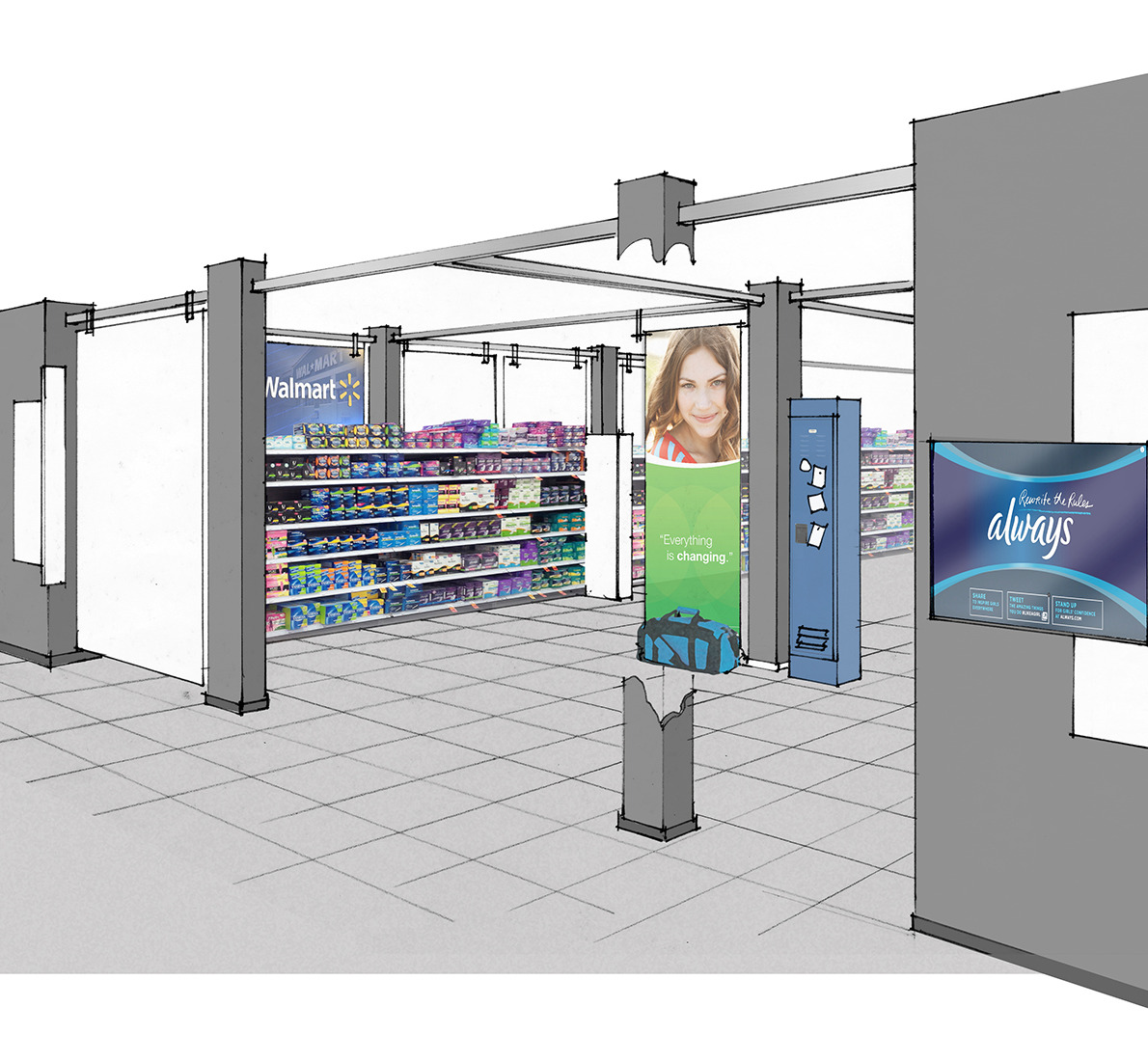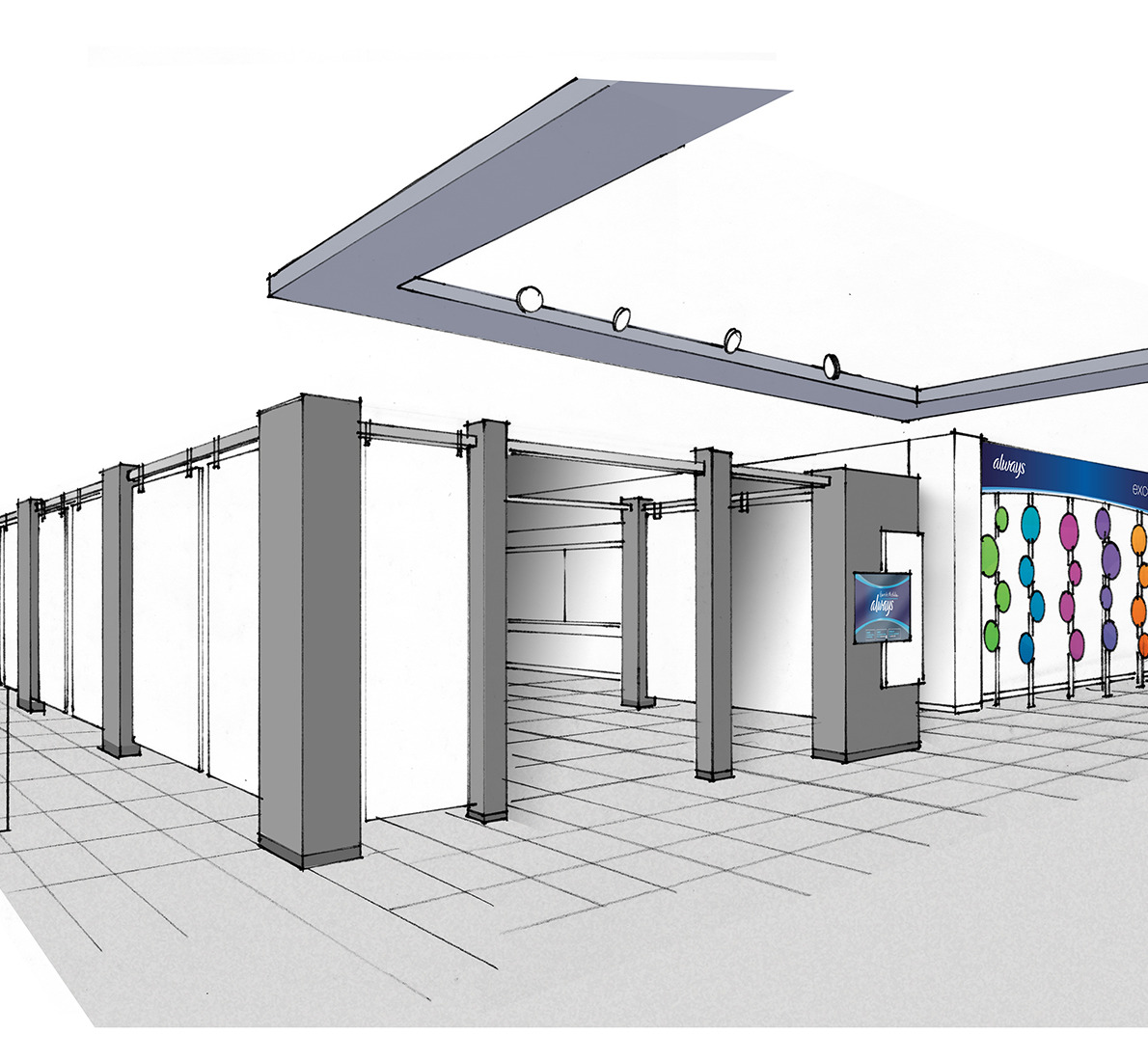 Magnetic Map Panel
A large map system for distribution planning was created on a magnetic aluminum panel that allowed magnets to be reused and pinpoint various locations, routes and destinations. This allowed P&G to plan efficiently for shipping and distribution routes with sustainability in mind.