The Campaign
Seeking to energize and promote local businesses, the City of Belleville turned to Snap 360 for the creation of –
A simple, direct wordmark logo
Website
Digital Ads
Website Development
The simple wordmark logo, created by our designers, focuses on the clear, direct message of "Choose Belleville."
The logo's motif became the starting point for the look and feel of this new website. Careful planning, structuring and interactivity informed the creation of an engaging website, drawing people towards the benefits of local businesses for everyday goods and services.
Its visual business-by-category directory, with slider of profiles and businesses has proven very appealing. Content is now kept up to date by way of a securely-protected online admin console that allows City Staff to update showcased content at will.
Themed categories showcase the vibrancy and diversity that our area has to offer.
Mobile friendly? Of course.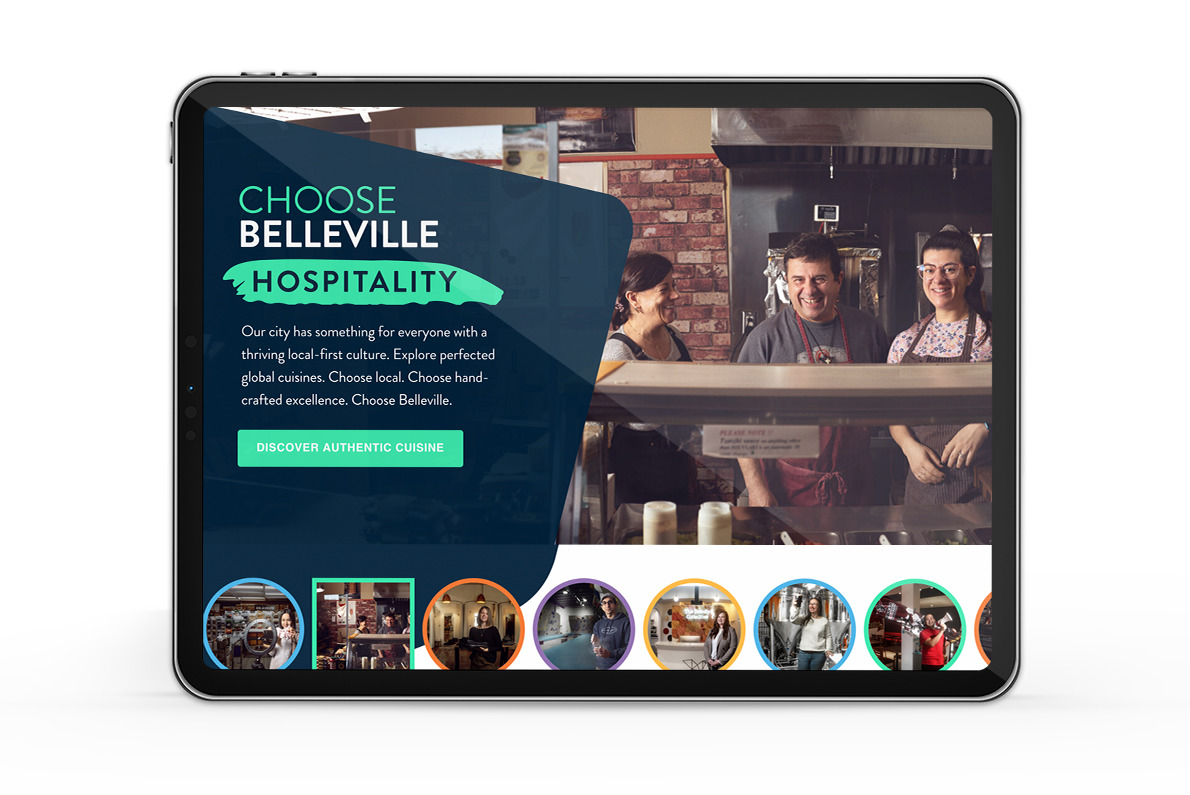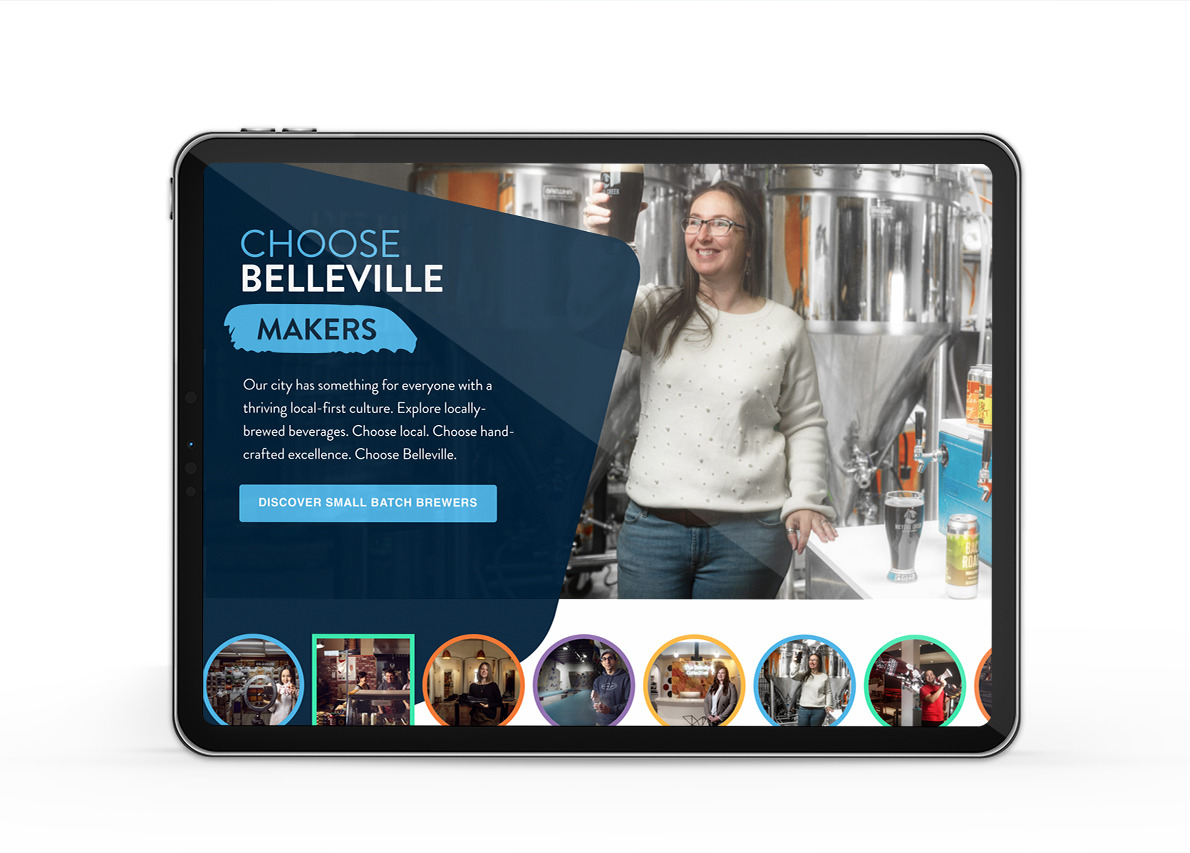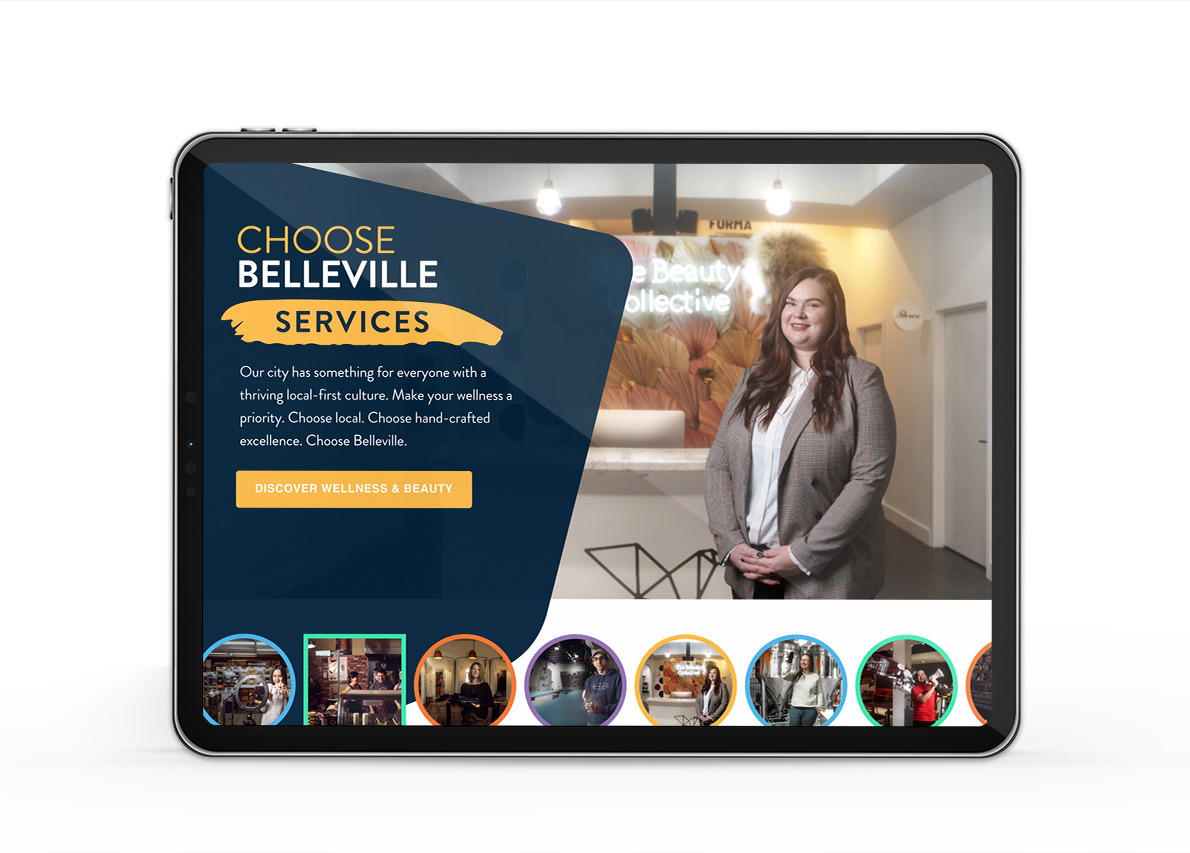 Digital Marketing
The Choose Belleville Campaign was then extended with digital marketing, designed by Snap 360, at local bus stops, malls, wellness centers, online news media and digital billboards, in high-traffic areas throughout the city.
The campaign embodied the essence of its brand, carrying forward its primary message and consumer benefits, implemented with visuals revealed in these examples.