About Port Picton
Port Picton's breathtaking waterfront community is a one-of-a-kind experience for everyone who visits. While owners enjoy a variety of privileges, everyone will enjoy the benefits of the spectacular design and incredible on-site amenities.
Logo Design
A logo was created for Port Picton which captures the essence of the county and lifestyle in a sophisticated brand.

Website Design
A robust website showcasing the lifestyle, community and the homes that Port Picton will offer, complete with maps and floor plans.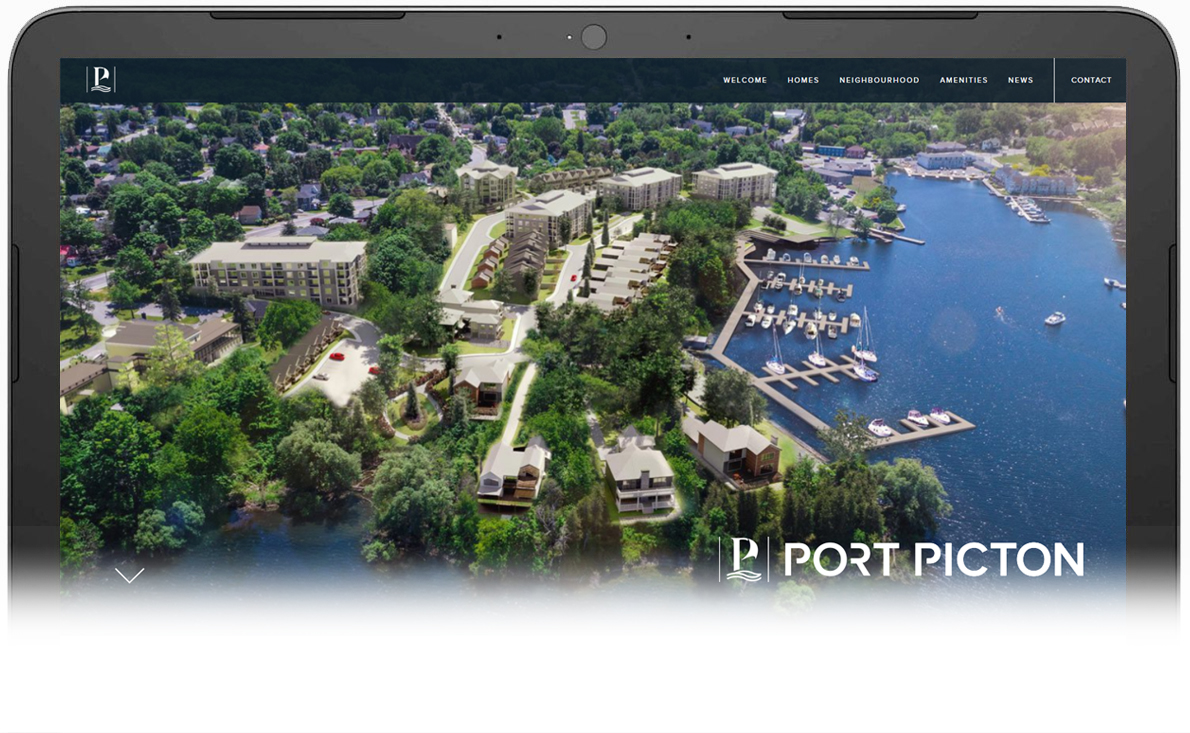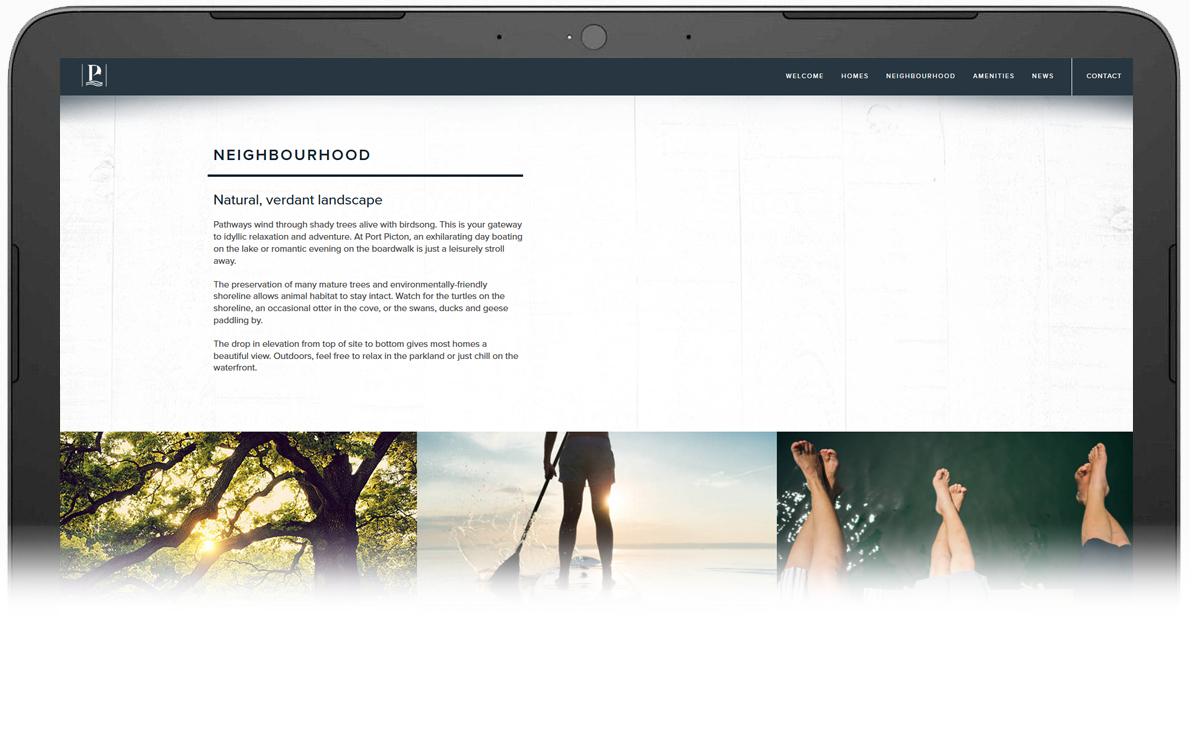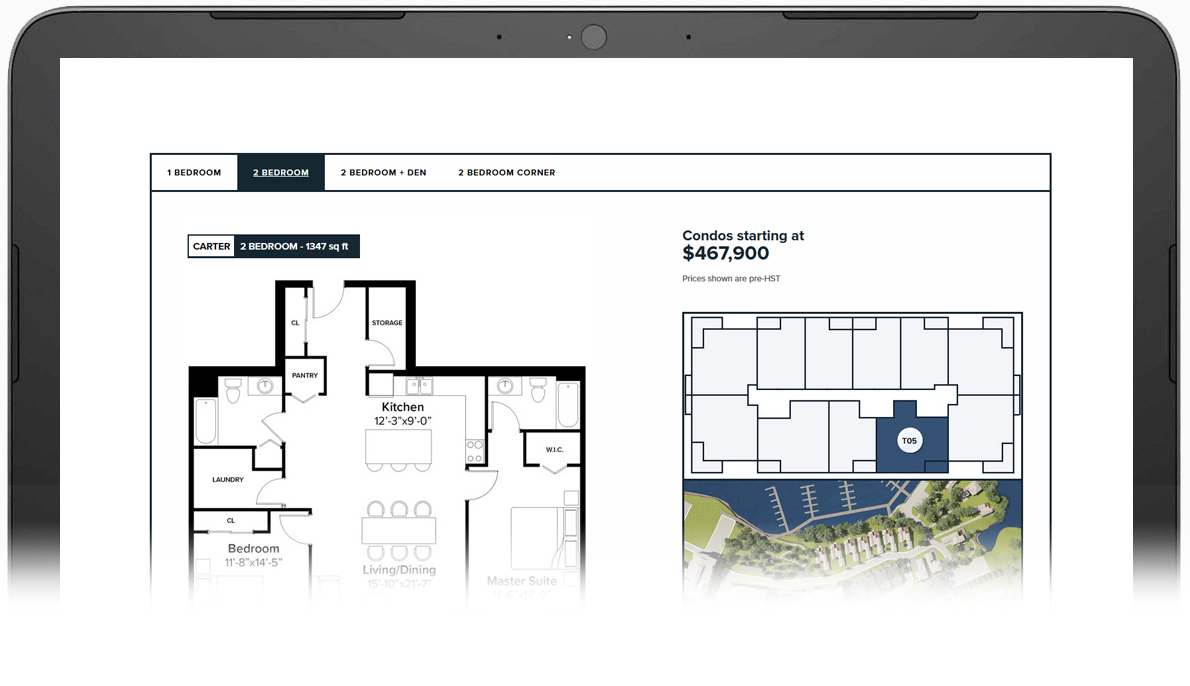 Billboard Design
A billboard design was created to showcase the area and attract interest from  the Highway 401.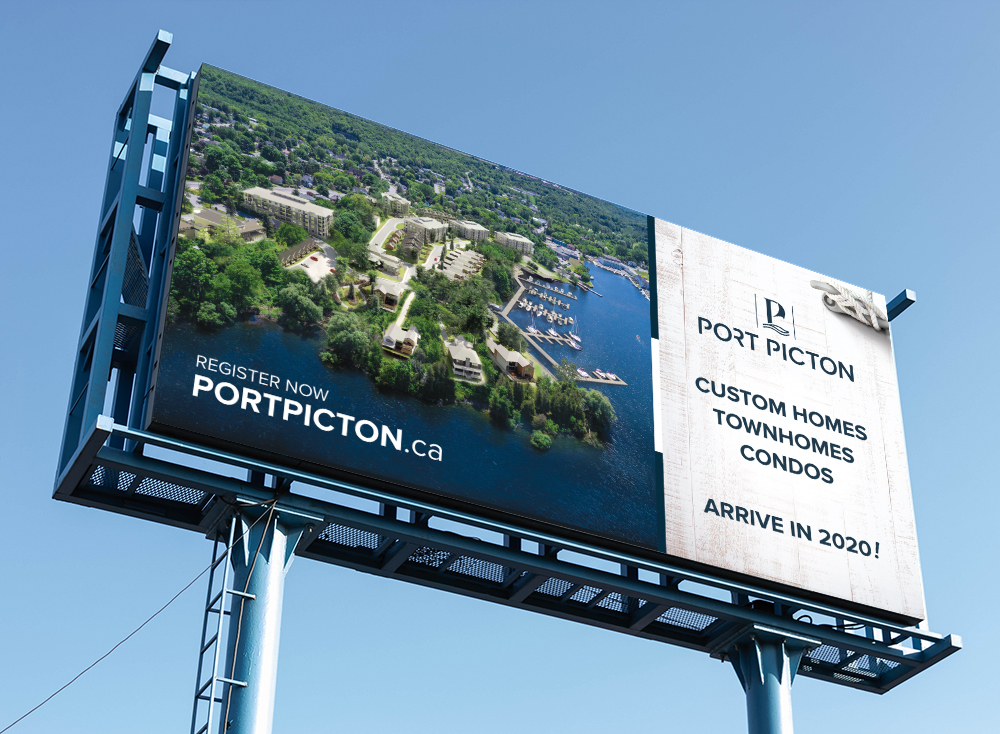 Ad Design