We are proud to have had our website redesigned by Snap360. The team worked closely with us to provide an intuitive site that matched our brand and worked for our proposes. Snap360 has always been available to answer our questions, assist with challenges, make suggestions for improvement and have always ended our conversations with a smile. We sincerely appreciate their positive attitude and hard work.
Katie Stewart
Great Canadian Entertainment
About Great Canadian Entertainment
Building on decades of experience, Great Canadian Entertainment operates a diverse portfolio of 25 gaming destinations, including casinos, hotels, concert halls and racetracks. Their dedication to responsible gaming, customer satisfaction and community engagement sets them apart in the industry.
The Challenge
In early 2022, as Great Canadian embarked on the process of applying consistent branding across all 25 casinos, it became clear that this was an opportunity to uplift and better managing their presence across all properties.
Casino websites
Since most of their independently designed websites were disconnected, in need of design uplifts, and none yet carrying their new brand, it became critical to raise the quality of their visitors' experience and establish brand consistency.
Corporate website
Establishing an exciting new corporate website for Great Canadian Entertainment that would also serve as a hub linking to all each venue's independent website, rose to the top of the list.
Website management
Behind the scenes, Great Canadian staff would need a central console that enabled them to manage their main corporate website, as well as each of their casinos' independent websites with new events, promotions, specials, etc. – while allowing the marketing department of each venue the ability to log in to a console for their website and keep its unique sections up to date.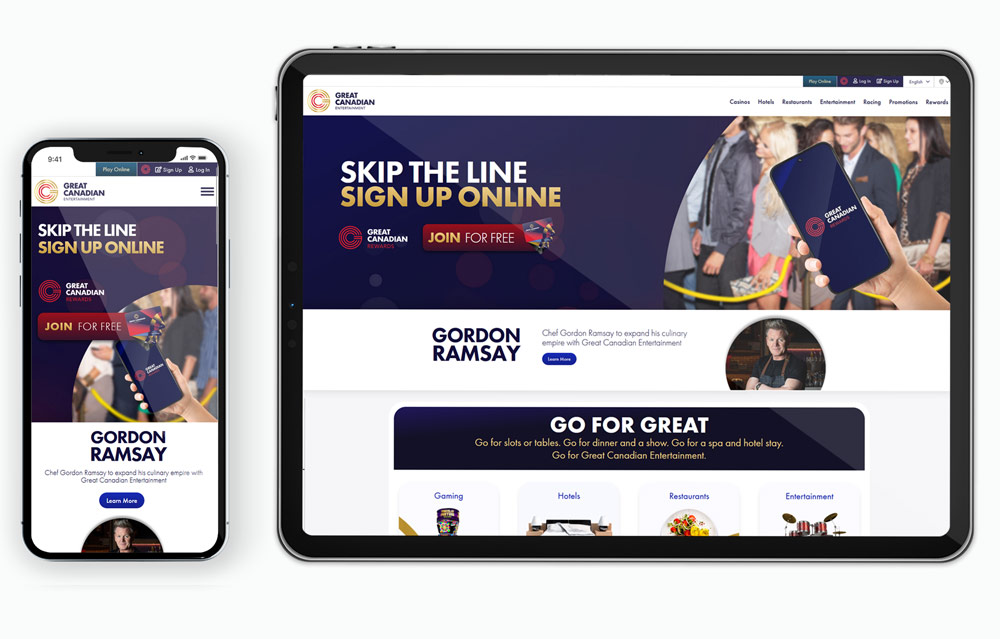 Meeting the Challenge
In early 2022, after reviewing our detailed development plan for this ambitious web system, Great Canadian selected Snap 360 to create and build out their new web system.
A project of this scope and complexity requires extensive research and planning. Informed by a detailed analysis of their goals, requirements, we developed an ambitious eighteen-month rollout plan with Great Canadian.
Anticipating that the requirements and dynamic enhancements requested by their creative marketing team would evolve over time, the structure and capabilities of this massive new web system had to be sufficiently flexible to grow and evolve as the company grew. It is.
Development thus began in earnest and by September 2022, the main corporate website was launched. As its content, features and functionality continued to grow, by now, November 2023, 12 new, individual casino websites have also been completed, integrated, and launched. Work on the redevelopment of the remaining websites, including their integration within the corporate management master control console is well underway.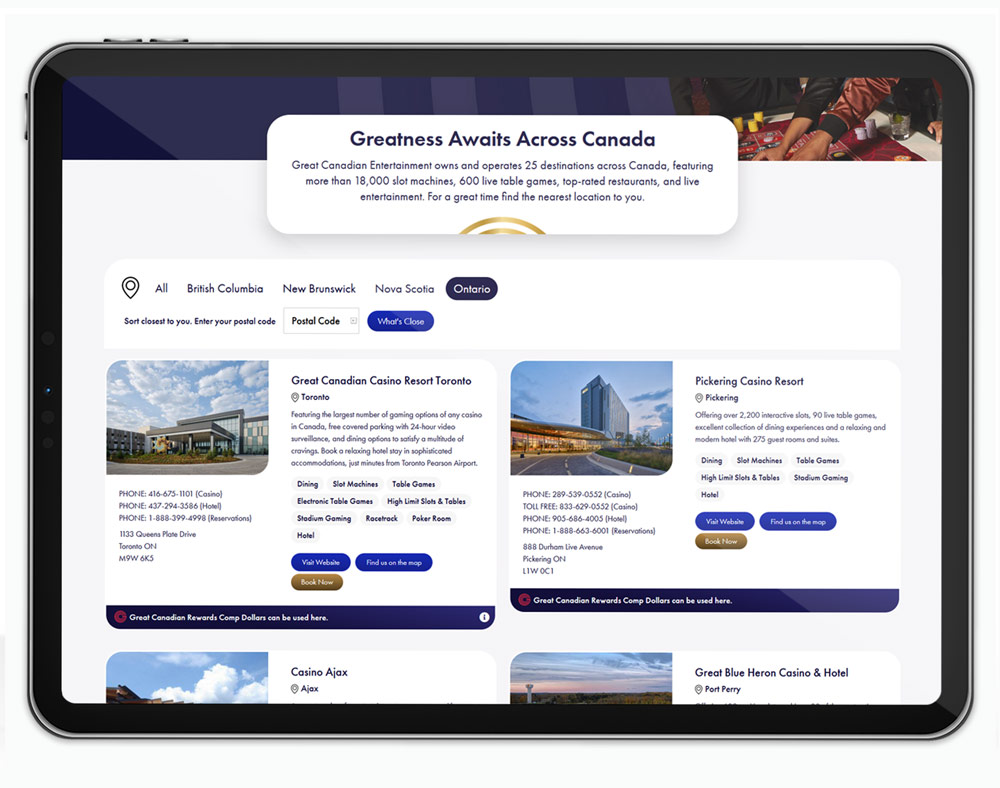 Selected Website Highlights
Multilingual – everything editable, everything translatable
Given two official languages in Canada, in addition to English the new websites are built to offer Francophone patrons service in their native language.
Snap 360 delivered a comprehensive solution that enabled the Great Canadian team to embed professionally translated content throughout in mirrored English / French pages.
This level of control empowers the Great Canadian Entertainment team to fully and independently manage their website, including colors, fonts, layouts, language options, scheduled features, promotions and coming entertainment events. We call this "online freedom."
Custom Modules, Custom Systems, Maximum Control
Great Canadian Entertainment's 25 casino destinations presented unique demands for each of their websites, from hotel bookings to headliner concerts, event promotions, regional cash prizes and bonuses. For maximum flexibility, Snap 360 devised tailored solutions, including a centralized CMS for nationwide media administrators. This streamlined system allowed for easy content updates while ensuring geo-specific delivery to meet each region's regulations and the company's diverse needs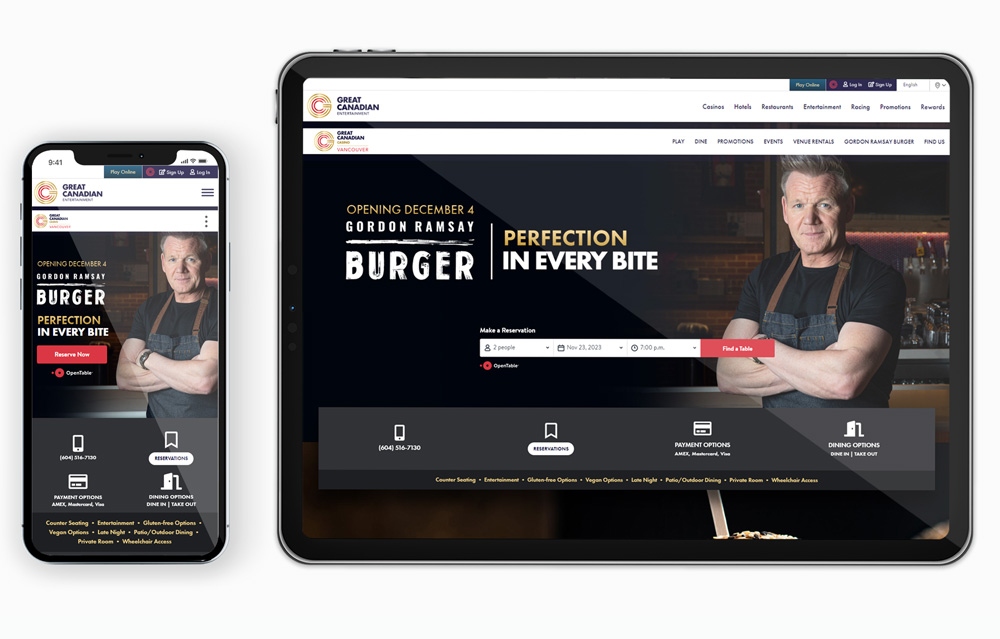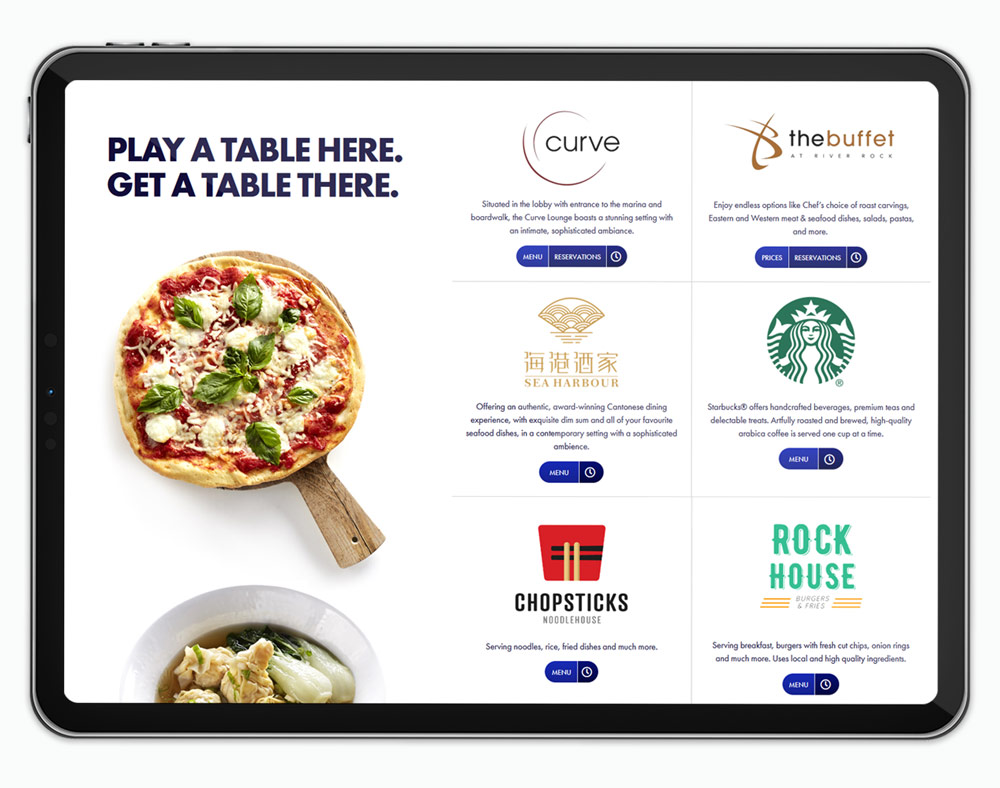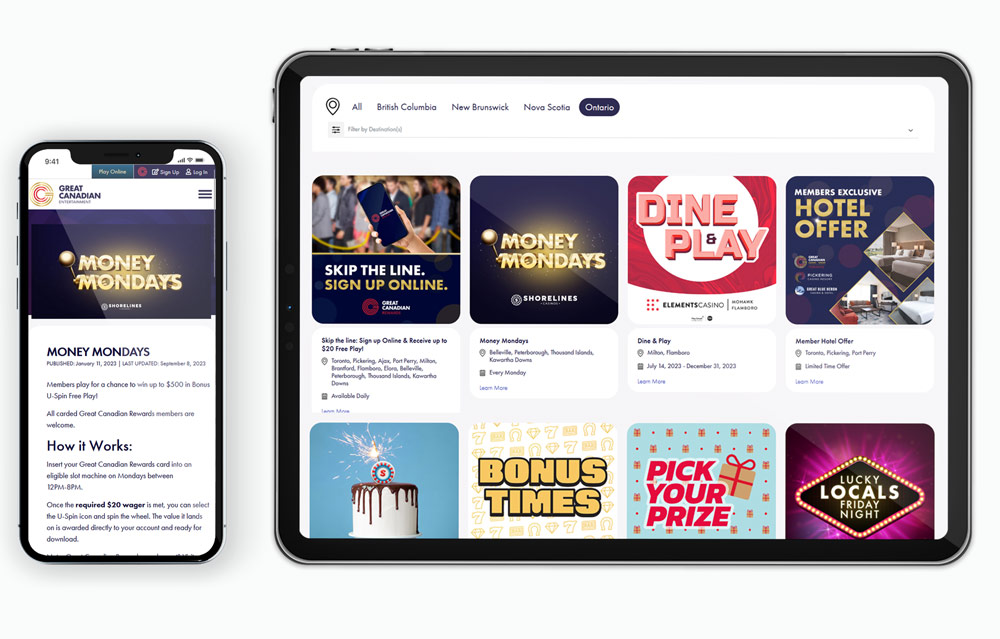 Geo-specific Content
Given the varied gaming regulations from province to province, Great Canadian Entertainment's web-system upgrade had to be able to automatically handle geo-specific content. To meet that requirement, an intuitive system presents the most appropriate content according to each visitors' province of residence.
This innovative solution ensures that Great Canadian can seamlessly provide region-specific information, promotions, and updates to their audience, complying with local gaming regulations while providing the best possible experience for patrons across the country.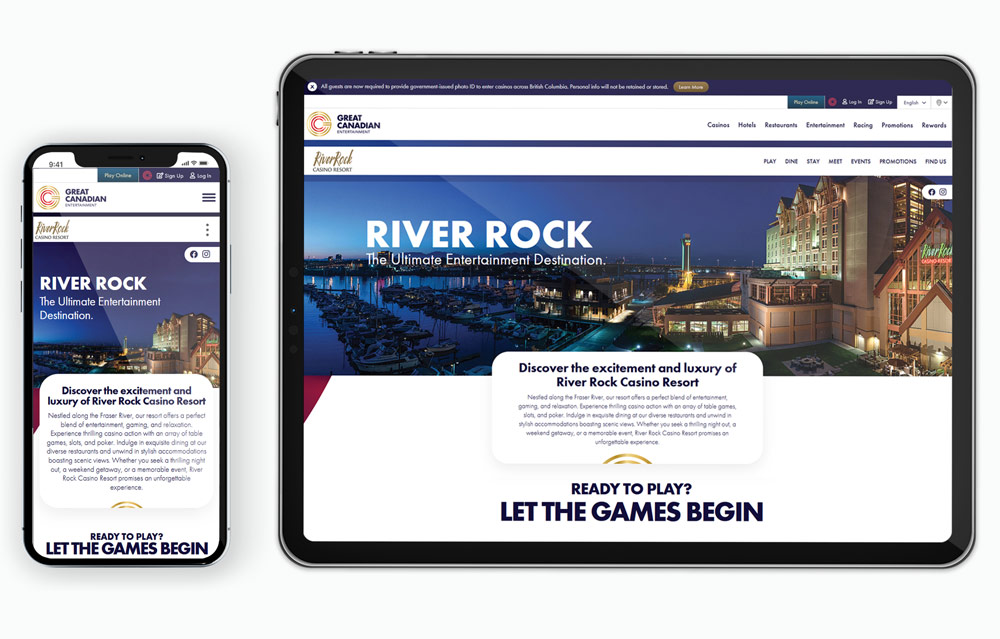 Amazon Web Services (AWS) + Cloudflare Custom Website Hosting
Where are all these websites hosted? A new, robust hosting architecture capable of handling substantial traffic while meeting the highest security standards was essential.
In order to meet and exceed security, uptime and rapid response expectations, our digital pros established a robust hosting environment fully capable of handling the heaviest  volume of web traffic across all Great Canadian websites.
Load balancing, automatic failover across geographically separated AWS Canadian datacentres, as well as strict security protocols, provide outstanding performance – especially when combined with innovative programing that slashes server load.
Additional layers of security and performance are provided by a Cloudflare CDN at the front end., Cloudflare further improves website speed by serving web content from whichever Cloudflare server is closest to the visitor's point of origin – in Canada, the USA or overseas.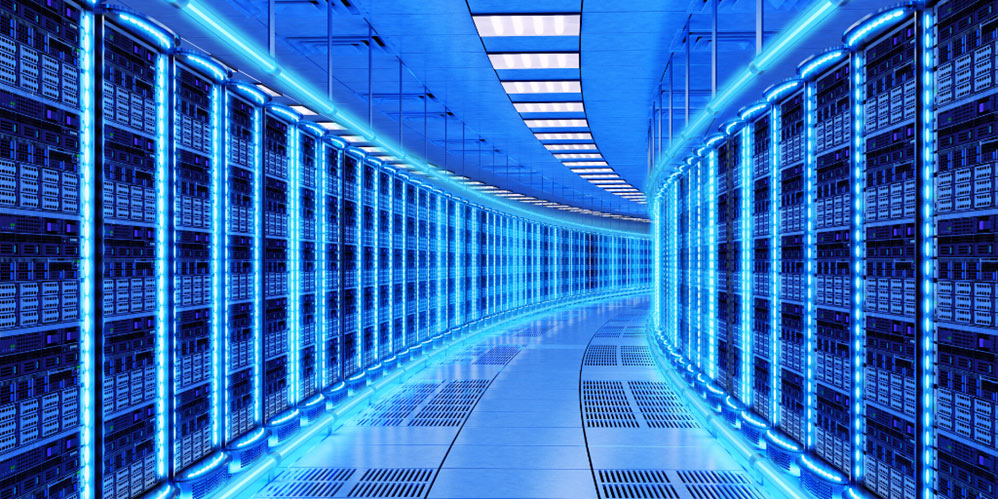 PHOTO CREDIT: AWS PUBLIC SECTOR BLOG
Project Outcome
As of this writing, 12 new, individual casino websites, as well as the Great Canadian's corporate website, have been completed and launched to the public.
Development of the remaining websites continues at full speed, as growing crowds flock to their venues and entertainment centres.
Hats off to a remarkable, creative and insightful team at Great Canadian, who have guided our work from day one, challenging us to implement the kind of sophisticated functionality that allows their team – and the marketing teams of their venues across the country – to keep their websites current with the latest promotions, prizes and featured entertainment.
At Snap 360, strong, ongoing support and healthy client relationships is paramount. Our ongoing collaboration with Great Canadian Entertainment has been a rewarding experience for us – and, more importantly, for the wonderful team at Great Canadian.