"We have always been impressed by the level of care and detail that SNAP 360 staff take across all of our projects.
Whether it's updating the look and feel of our of the four websites they manage for us, or building the back-end platform for our new Bay of Quinte kiosk from scratch, it's always about achieving the best result possible and taking whatever time and resources are required to do it.
We appreciate the diversity in their team and working team-to-team on the creative process. We also appreciate that they are eager to take on new and challenging concepts that might be outside of the realm of work they're used to doing — and we can say with confidence that we're very happy with the end results we've achieved on those projects.
I would certainly recommend working with SNAP to anyone working on creative projects."
Dug Stevenson
Executive Director, Bay of Quinte Regional Marketing Board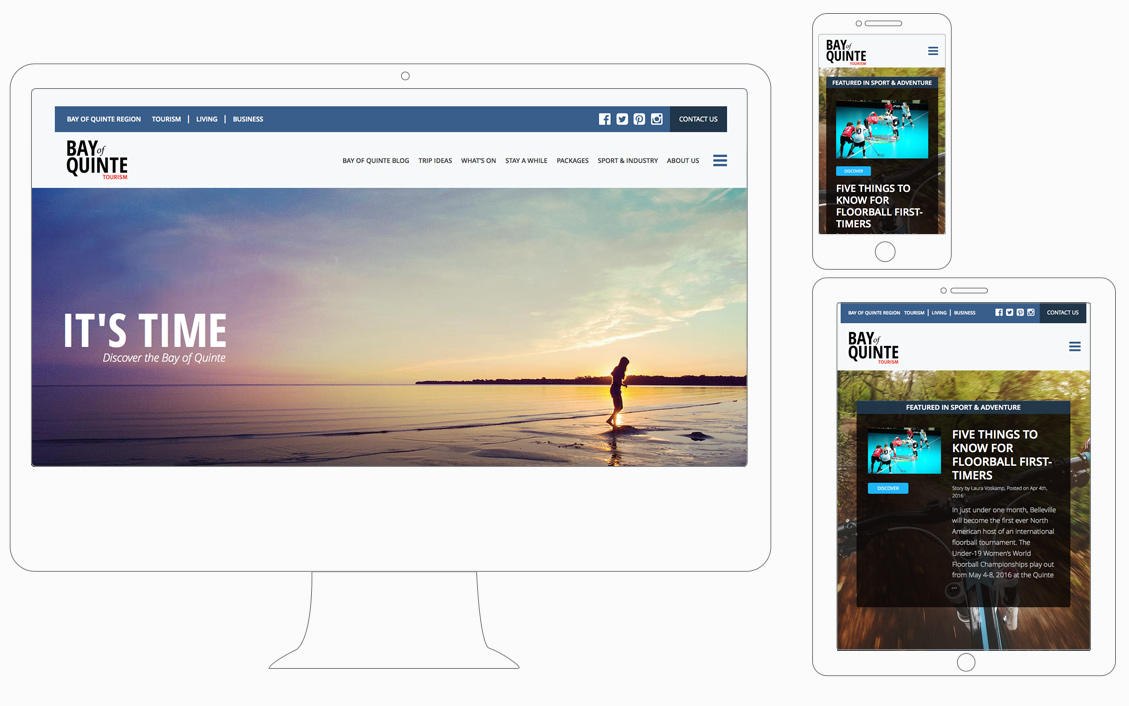 About the Bay of Quinte
The Bay of Quinte Region is an alliance of interdependent communities, bound together by a common history, shared economy, and the water that surrounds and defines them.
We worked with the Bay of Quinte Regional Marketing Board to develop a robust set of websites that promote tourism, living and business in the Quinte Area.
Multi-Site Framework: Different Strokes for Different Folks
This is a large project with multiple stakeholders and multiple target audiences.
We setup a custom platform so that it could have multiple content areas, each of which can a) target it's own audience and b) be independently managed by its own admin team.
Portal Page
The main Bay of Quinte portal page has doorways to the main pages for Tourism, Living and Business, as well as custom packages.
Tourism Microsite
The Tourism microsite focuses on offering fresh and interesting content via a dynamic blog and comprehensive events calendar.
Living Microsite
The Living microsite is developed for people who are considering moving to the area. It offers information such as new housing developments, job listings, and information on key lifestyle and service options.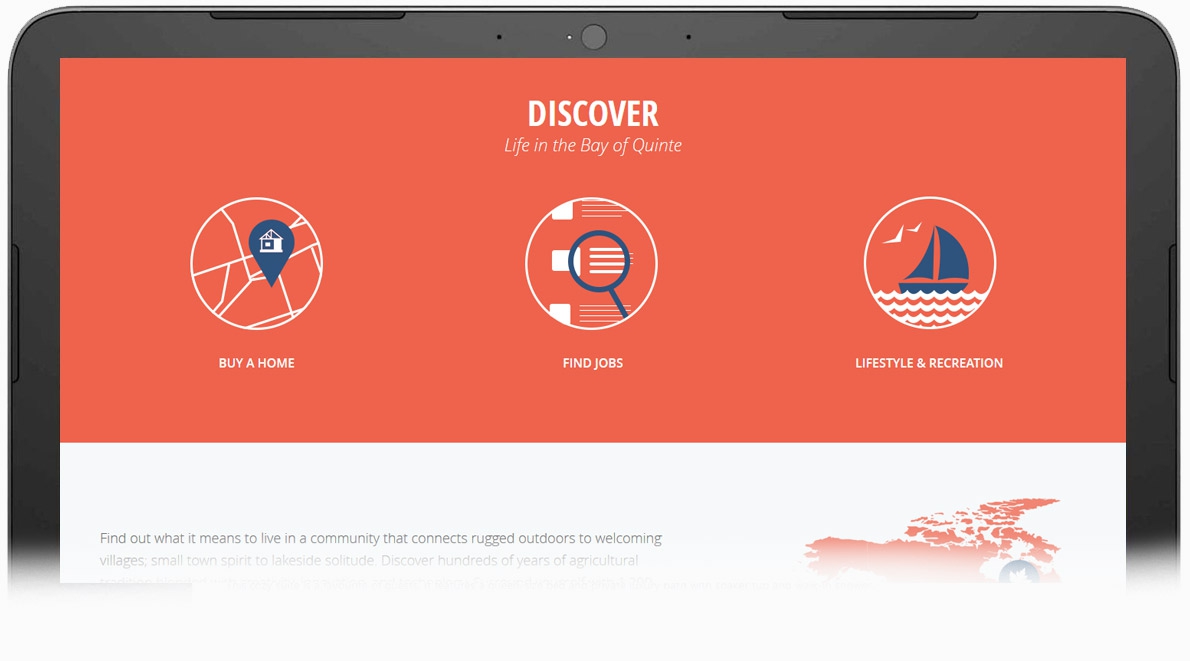 Dynamic Blog & Events Calendar
The blog and events calendar are a key tools, enabling the team to regularly publish fresh and exciting content and then promoting this content on social media.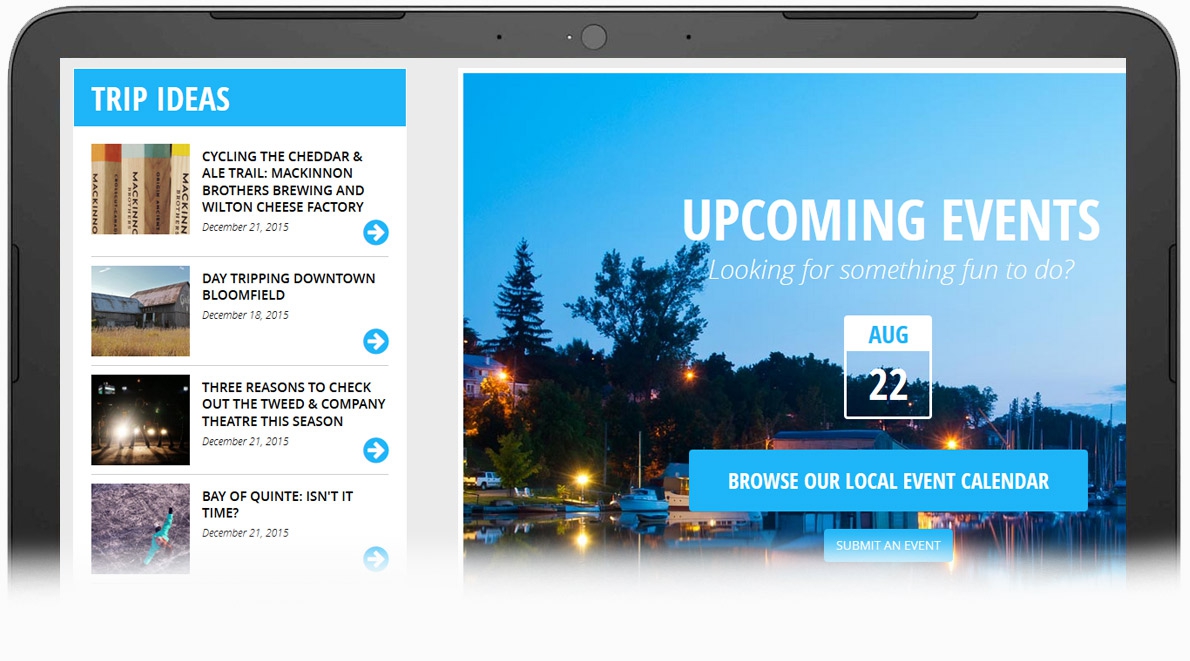 Custom Packages
We setup a customized "Packages" section of the site which enables Bay of Quinte to market ready-to-book vacations to a variety of audiences.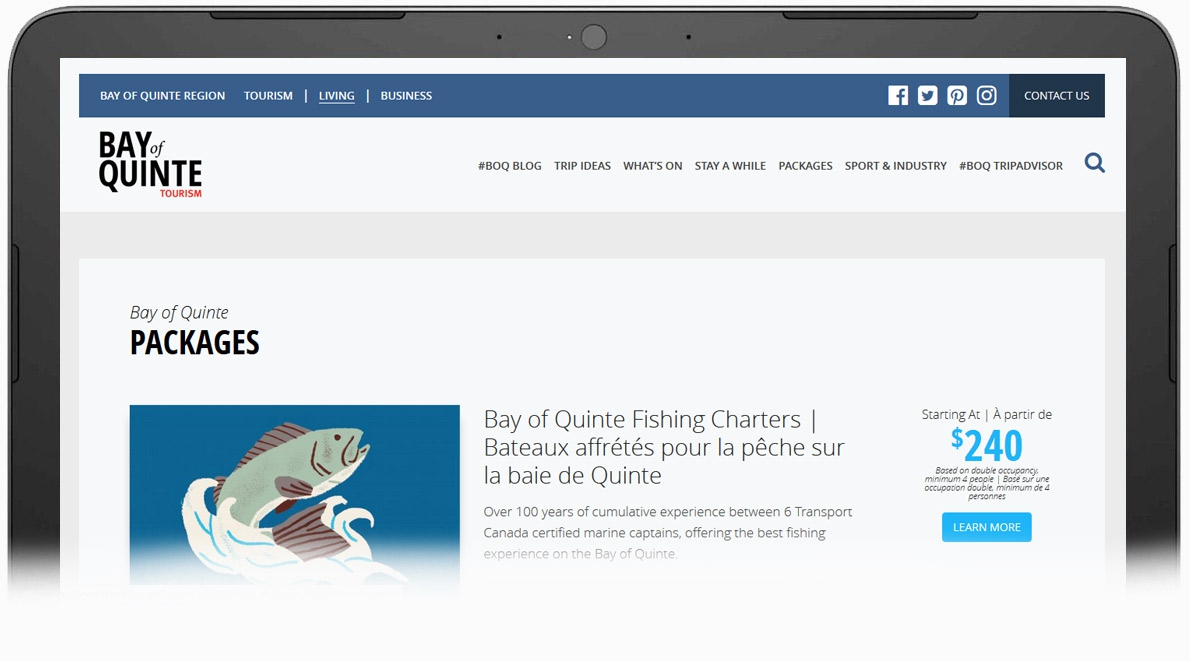 Easy Administration
The multiple websites are updated by independent teams, but administered from a central area. We were able to accomplish this by developing a customized WordPress multi-site setup. This makes it easy for people to add new content, while limiting their access to only the necessary areas.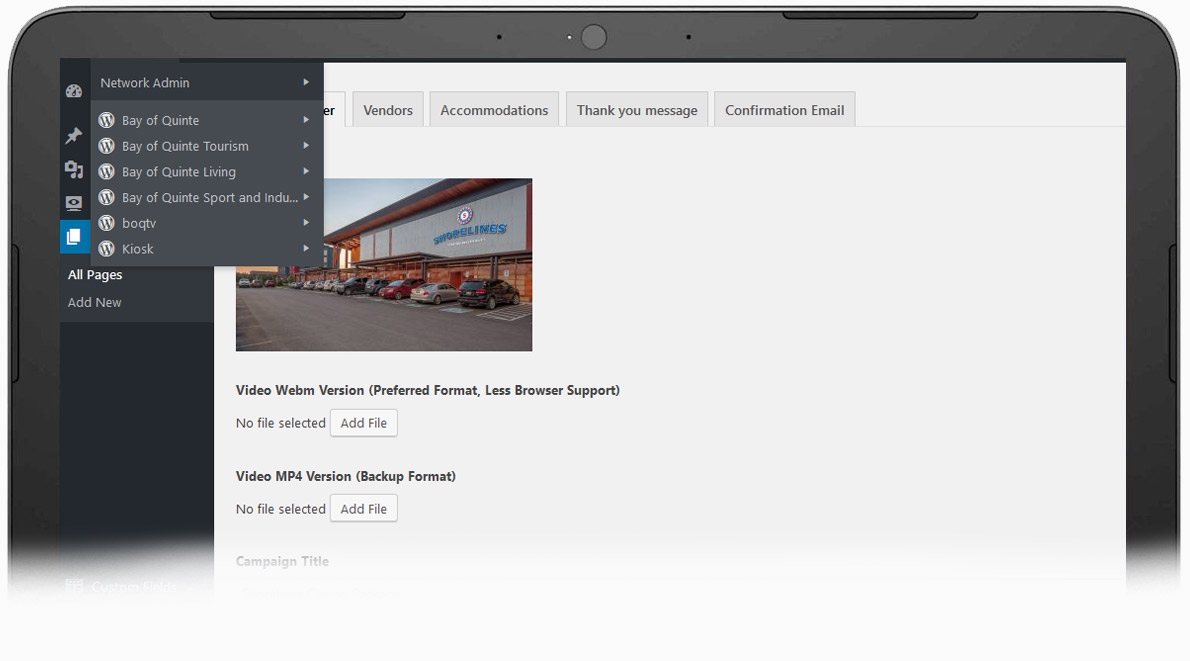 Results
The new website has been a resounding success! Organic traffic from search engines has increased, the bounce rate is down and the average session duration is up. New content is regularly being developed and promoted by a happy team of content creators. Most importantly, awareness and interest in the Bay of Quinte region continues to grow!